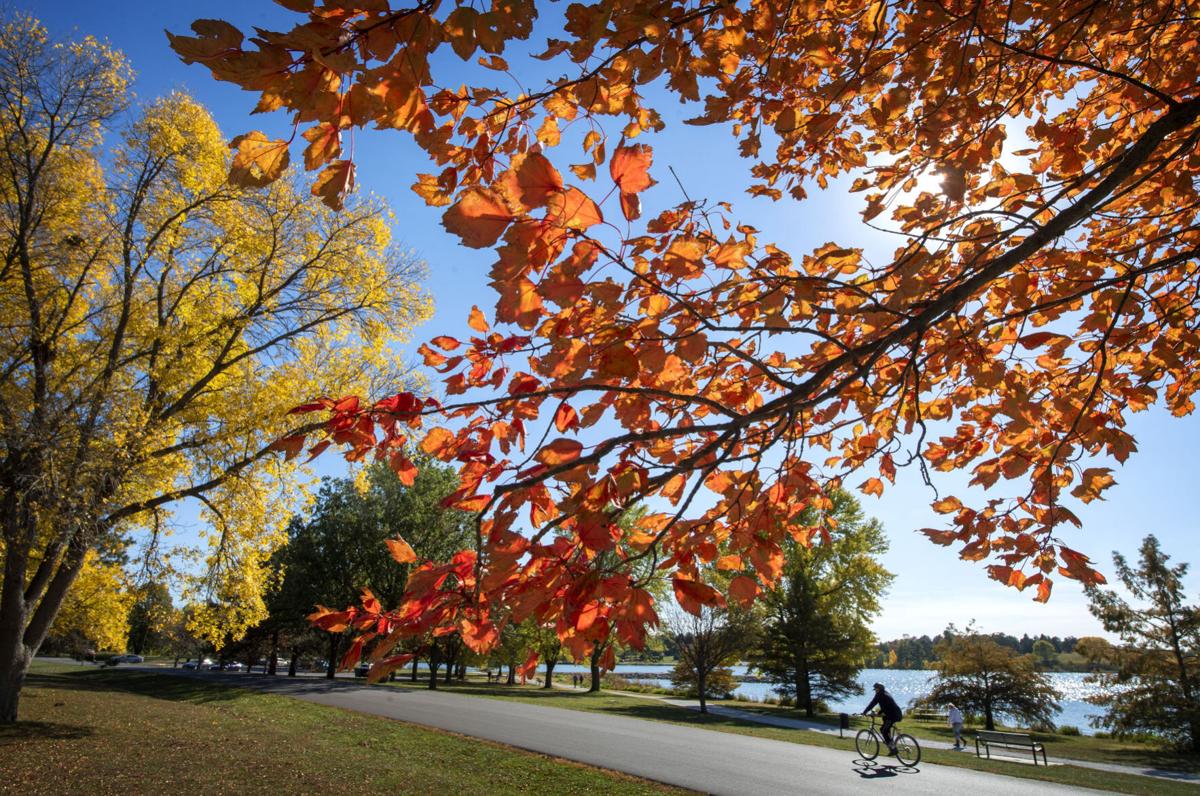 Lincoln has seen a warm start to fall and is experiencing drier-than-normal conditions. The U.S. also is in the midst of a La Nina weather pattern for the second year in a row, which tends to mean more snow and lower temperatures for the northern part of the country, and warmer, drier conditions to the south.
The conditions are similar to what was happening a year ago at this time, and the city saw one of its snowiest winters ever. It also produced one of the coldest Februaries on record.
So are we in for a repeat? That answer remains unclear.
The National Oceanic and Atmospheric Administration on Thursday released its winter outlook, which has Nebraska squarely in the "unknown" category, meaning it has equal chances for both above-normal or below-normal temperatures and precipitation.
"There's not really any strong signal this year," said Clint Aegerter, a meteorologist with the National Weather Service in Valley. "That's kind of typical with a La Nina setup.
"Just in general, the La Nina winters are kind of tough to predict."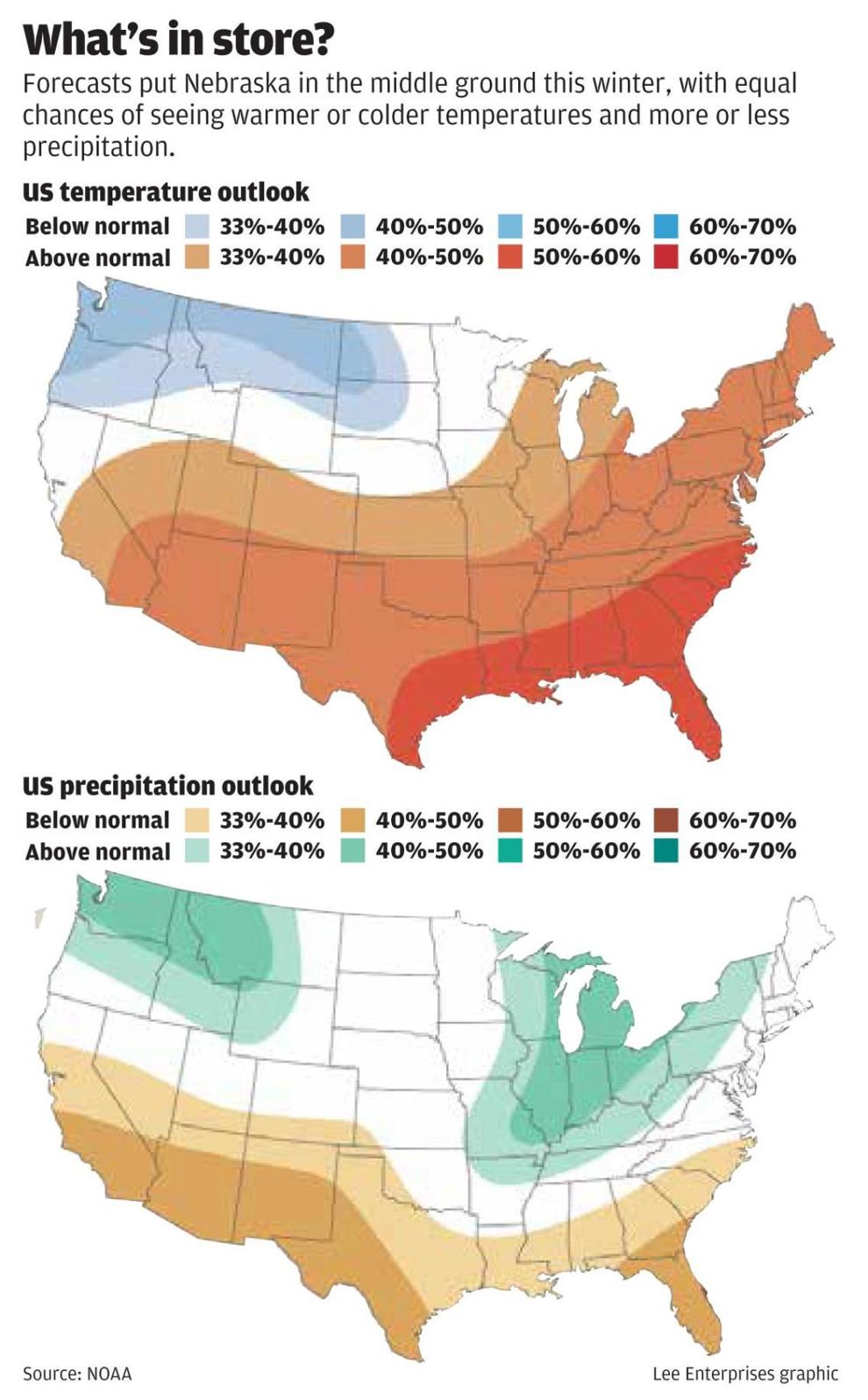 Last year, Lincoln saw a warm start to October, but things turned colder in the third week of the month, and the city got almost 3 inches of snow Oct. 25-26.
November was warmer than normal and there was virtually no snow. December and January were warmer than normal, too, but they also were very snowy, with nearly 30 inches falling over the two months, including the city's second-largest one-day snowfall of 14.5 inches on Jan. 25.
Then came a brutal February, during which Lincoln had its second-coldest daily temperature ever recorded along with more than 16 inches of snow for the month.
NOAA's Jon Gottschalck said La Nina's winter effects are often more pronounced later in winter, particularly in January, February and March.
One piece of good news, though: "double-dip" La Ninas, as he referred to them, are often weaker in the second year.
Gottschalck, who is chief of the operational prediction branch of the NOAA's Climate Prediction Center, said the last three times there have been back-to-back La Ninas, the second one has been milder.
Whether that will be the case this year is anybody's guess.
October has been warm so far, with temperatures running about 4 degrees above normal. Lincoln also has not yet had a freeze — though there is a frost advisory in effect Friday morning — the latest it's gone without seeing a freezing temperature since 2007.
Short-term forecasts from the weather service also show it remaining warmer than normal for the next two weeks, and possibly for the next month. Aegerter, however, said there's no correlation between a mild fall and a mild winter.
State Climatologist Martha Shulski said that temperatures during last year's La Nina averaged out to about normal, and based on climate trends over the past 30 years, Nebraska could expect to see a colder December and February and a warmer January. Past winters also have trended toward being wetter, she said.
"Given the equal chances of the various scenarios this year, what we will be watching is positioning of the jet stream and how frequently storm tracks can make it into the state," Shulski said. Any precipitation that falls before the ground freezes could help make up deficits caused by drought, she said.
While long-term models give no preference to wetter- or drier-than-normal conditions this winter, NOAA does forecast drought conditions worsening in parts of Nebraska over the winter, including the Panhandle and southwest, northeast and central parts of the state.
About 40% of the state currently is experiencing drought conditions, and another 40% is abnormally dry.