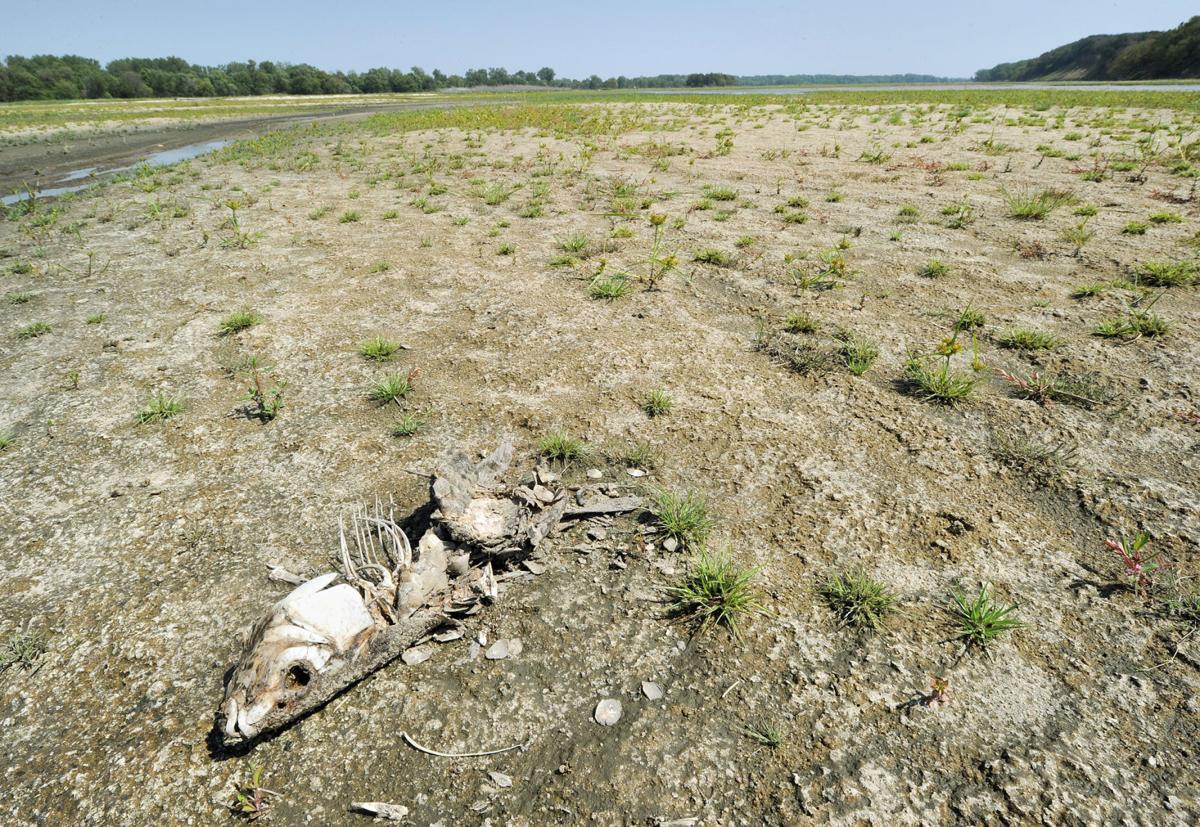 A drier-than-normal September did not do Nebraska any favors in the drought department.
In fact, drought conditions expanded significantly last week across the state.
According to the latest Drought Monitor released Thursday from the University of Nebraska-Lincoln, 77% of the state is experiencing at least moderate drought conditions, which is up sharply from last week, when it was 57%. Severe drought now covers nearly one-third of the state, and about 7.5% is in extreme drought.
Here's the latest drought monitor map for the North Central US region. The state of South Dakota is 99.18% in drought designation, while Nebraska is 98.36%. Check out the drought map for the latest info! pic.twitter.com/rpV2vDNnXC

— NWS Sioux Falls (@NWSSiouxFalls) October 1, 2020
Three months ago less than 6% of the state was experiencing any level of drought conditions, and there was no severe or extreme drought. But that was before the driest August ever recorded, followed by a September that provided well below-average precipitation.
The hardest-hit areas of the state continue to be parts of northeast Nebraska, especially Cuming County, and the Panhandle. Those are the areas where severe and extreme drought are most prevalent.
Lancaster County has so far avoided drought conditions, although more than half the county is now considered abnormally dry.
Lincoln got 1.62 inches of rain last month, slightly more than in August. However, its total precipitation for the past two months is just 2.89 inches, which is less than half of the normal 6.5 inches for the two months combined.
That's still better off than many areas. Omaha is now a foot below normal on its precipitation for the year. Norfolk, which was already more than 6 inches below normal for the year, was an inch below normal in September.
The forecast does not offer much good news. The two-week forecast from the National Weather Service predicts drier-than-normal weather for the entire state.
It also predicts warmer-than-normal weather, although things will not start out that way.
Much of eastern Nebraska, including Lincoln, is in a frost advisory for Friday morning. The forecast low for Lincoln is 36 degrees. Some areas farther west could see their first freeze of the season.
It will be unseasonably cool in Lincoln, with highs in the low 60s through the weekend, before temperatures rise into the upper 70s by Tuesday.
In 2012, drought ravages Nebraska
Be the first to know
Get local news delivered to your inbox!