Humidity:

57%

Feels Like:

-1°

Heat Index:

13°

Wind:

12 mph

Wind Chill:

-1°
UV Index:

2 Low

Sunrise:

07:47:29 AM

Sunset:

05:28:20 PM

Dew Point:

1°

Visibility:

10 mi
Today
Mainly sunny. High 13F. Winds NNW at 10 to 20 mph.
Tonight
Mainly clear early, then a few clouds later on. Low near 0F. Winds light and variable.
Tomorrow
Sunshine and clouds mixed. A few flurries or snow showers possible. High 11F. Winds N at 5 to 10 mph.
Get the daily forecast and severe weather alerts in your inbox!
Snow is a form of solid water. A snow accumulation begins as the equivalent amount of water in the invisible vapor phase before it is turned i…
Initial reports put snowfall at the Lincoln Airport at 1.8 inches.
See photos from Friday's snow day in Lincoln and Nebraska. To share a picture of your snow day fun, send us a Facebook message or email it to …
Social media fans were in fine form Friday. Share your photos from the first snow day of the season Friday in a Facebook message or by emailin…
Snow is forecast to start falling early Friday morning, and Lincoln and much of eastern Nebraska is in a winter weather advisory beginning at …
Nebraska suffered more than $3.4 billion in losses from disastrous weather last year.
Conditions point to a heightened flood risk again this spring.
The next chance for snow is Thursday night and Friday, the weather service said.
The weather service said the Lincoln area can expect occasional freezing drizzle and light snow accumulating to about a quarter inch Sunday afternoon.
High winds are likely to make for treacherous travel conditions, especially for areas along and south of Interstate 80.
Lincoln has seen 10 straight days of highs above 40 degrees and 24 straight with highs above the freezing mark. But that's all going to change Friday.
The official precipitation for the year in Lincoln was 36.11 inches, marking the third year in a row the city has topped 35 inches. There has …
Lincoln residents likely to see an inch or more of rain this weekend can be thankful for a few degrees on the thermometer.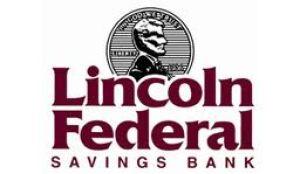 Lincoln Federal Savings Bank


Tabitha Health Care Services