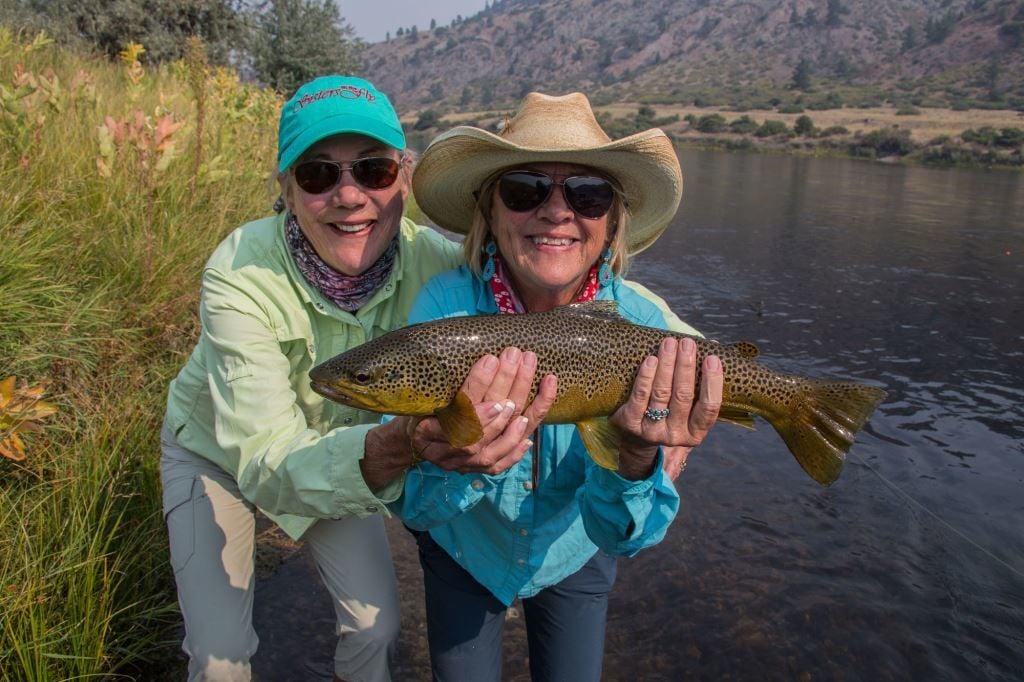 Six years ago, Lincoln resident Anita Hall joined the largest women's organization in the country devoted to outdoor activities.
"I had been aware of the group," she says. "Then when I retired after 38 years as a University of Nebraska-Lincoln extension educator, joining offered me the chance to do things I have always wanted to experience, but never had the opportunity."
Known as "Sisters on the Fly," the organization began unexpectedly in 1998 when real life sisters Maurrie Sussman and Becky Clarke were simply having a good time learning how to fly fish in Montana.
Afterward, they laughed about the fun they had, planned more trips and invited more girlfriends, who in turn invited their girlfriends.
Soon they realized they had a network of "sisters" whom they bonded with while sharing outdoor experiences, and Sisters on the Fly was founded.
"We would rather be sitting around the campfire telling stories and sleeping under the stars than ordering room service in a five-star hotel," Sussman says.
Today, the sisterhood has over 12,000 members with chapters in every state.
"No men, no kids and no dogs," is the only rule, according to Sussman. "We do not want to take care of anyone or anything. We love our husbands, but we see them all the time anyway. We are self-sufficient thrill seekers helping each other to get outdoors and have fun."
For Hall, the club has been much more than just new outdoor experiences. While a member, she discovered she had breast cancer. "The camaraderie of the sisters I would have otherwise never met meant the world to me," she says. "They were the collective 'rock' I could lean on."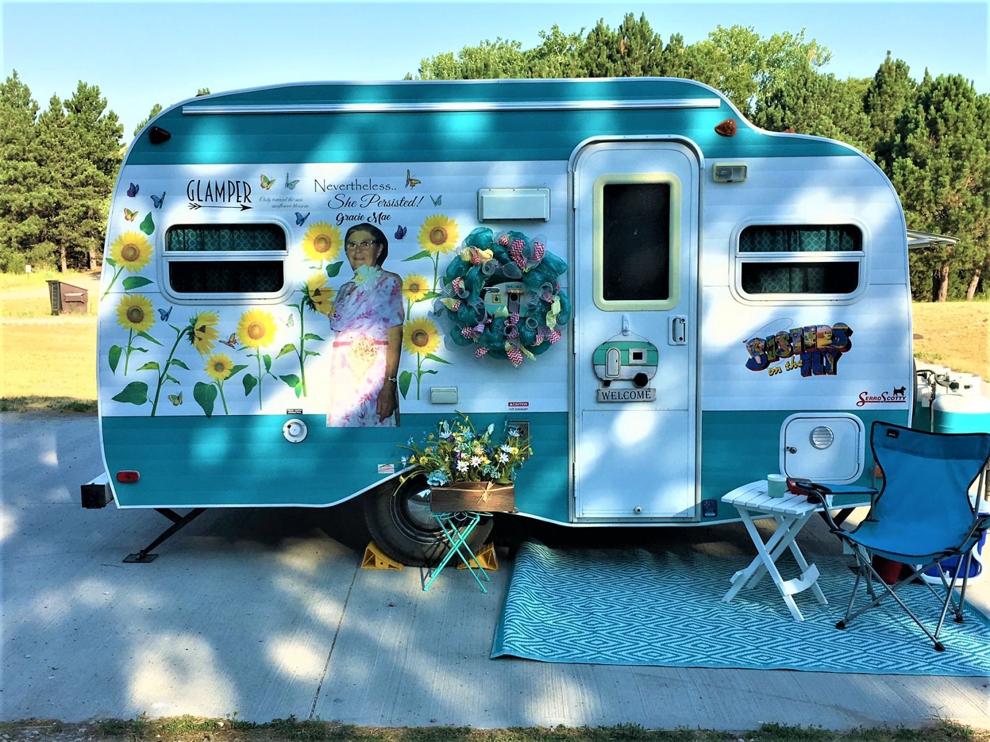 In addition to several yearly national events, a "sister/wrangler" in each state organizes local activities. While centered on outdoor adventures such as fly fishing (of course), horseback riding and hiking, activities have expanded to just about any activity a sister wants to sponsor. Included have been such diverse interests as ukulele lessons and mushroom foraging.
"The idea was always to get women into the outdoors. We did not start out to empower women, but it sure as heck ended up that way," Sussman says. "They learn to do things they've never done before. It is empowering. I think the biggest thing is they learn they can do things they've always wanted to do with the support of women behind them.
"Last year, we had over 1,000 different events," Sussman adds. "The idea is to bring your girlfriends along, get out and do something fun and different and beautiful and new."
Hall usually attends four or five events a year and has traveled with her "sisters" to outdoor adventures in New Mexico, Colorado and South Dakota. Along the way, she has taken up fly fishing and kayaking.
"I don't happen to be particularly good at either, but I enjoy the journey and know that with each attempt, my confidence in myself grows," she says.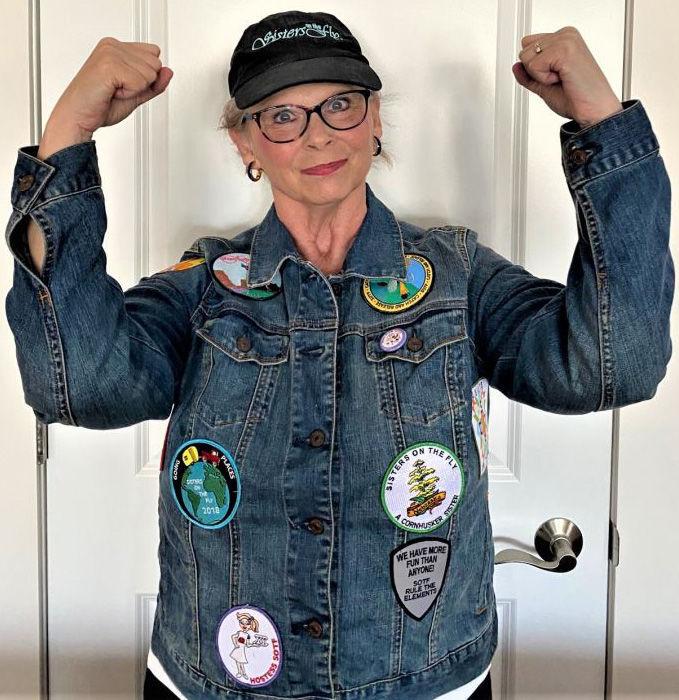 A trip to Port Aransas, Texas in 2017 included 100 sisters who offered their services after Hurricane Harvey. "It was something I had never done and was a life-changing experience," Hall recalls.
When Sussman and Clarke were learning to fly fish, they were camping in two vintage trailers, the result of growing up in a family that loved to travel and camp. Early in the life of Sisters on the Fly, new members were also encouraged to buy a vintage camper, fix it up and travel to the next adventure, hauling their bed in the rearview mirror.
While pulling a trailer to events is not a requirement, thousands of the women do own and travel with a trailer. Those who do create folk art bedrooms on wheels from rescued aluminum and wood trailers that Americans long ago pulled behind station wagons.
Each trailer is given a creative name such as "Toto's Tin Can" or "Fish Tale." Most are decorated outside with graphics depicting the name of the trailer.
Hall's trailer (now sold due to a lack of storage space where she recently moved) was a 1950-era Serro Scotty named "Gracie Mae" as a tribute to her grandmother. She decorated Gracie with pictures of sunflowers and a larger-than-life image of the real Gracie Mae.
Hall says she gets "homesick" about not having a camper. "There is something very personal about that experience ... decorating her up, taking her on travels. She becomes part of your identity," she says.
"Now I tent camp," she says. Other women stay in nearby motels.
"Traveling while pulling your bedroom is a really big deal," Sussman says. "Learning how to hitch and unhitch it is a big deal, and so is backing it up and parking it. Most of us do it as easily as threading a needle."
The "sisters" consider themselves "Girl Scouts with martinis" and have duplicated how their younger counterparts measure accomplishments by creating their own merit badges, which they sew on denim jackets. Some, such as "Cigar Aficionado" and "Nymph" (awarded for showering outdoors in your birthday suit), would not qualify for awards to the younger scouts. But badges are also awarded for more "normal" categories such as learning to horseback ride or for geocaching.
There are yearly activities where spouses, like Hall's husband of 42 years, are invited. "Grammas on the Loose" events are where members take grandchildren on organized outdoor trips, such as to Yellowstone National Park.
National events, which typically last a week, draw up to 100 women to campgrounds across the country. Smaller regional events usually last three or four days.
Events have been cut back due to the pandemic, but since the club is oriented around outdoor activities, some adventures have continued with social distancing as a priority.
"When we travel in caravans and pull up to a campground, we are frequently mistaken for a traveling circus because of our decorated trailers," Sussman says with a laugh. "Then, when we tell people we are 'Sisters on the Fly,' they sometimes think we are a group of nuns."
GREAT NEBRASKA FISHING HOLES