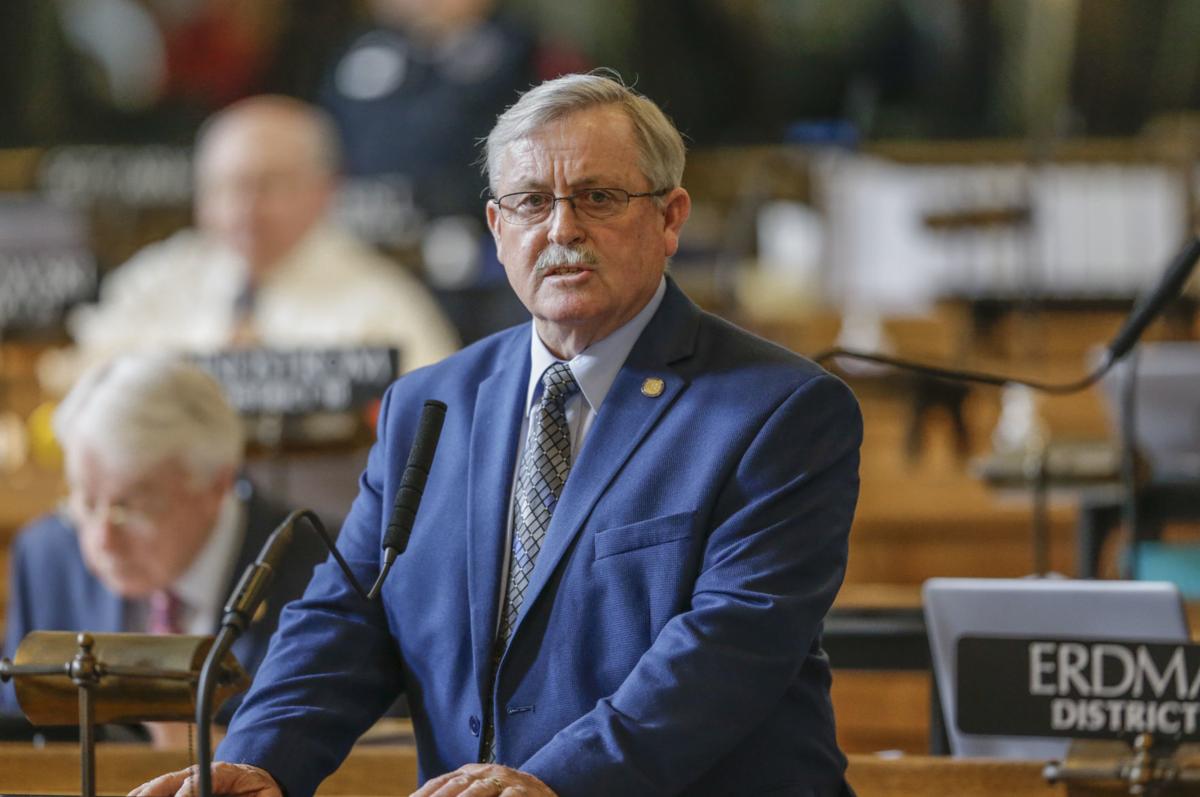 Sen. Steve Erdman of Bayard dropped a surprise package in the Legislature's lap on Thursday, proposing a constitutional amendment that would replace the state's property, sales and income tax system with a single-rate consumption tax.
The new tax would be applied to the purchase of new goods and services and would become effective in 2022 if the Legislature agrees to place the proposal on this November's general election ballot and if voters approve the dramatic change.
If the new tax system is enacted and implemented, Nebraska "will become the No. 1 place to do business (and) be the most sought-after state to live in," Erdman said. 
"This is thinking outside the box on steroids," he said. 
Sen. Mike McDonnell of Omaha, who joined Erdman and several other legislative colleagues at a news conference in the Capitol Rotunda, raised the possibility of a special session of the Legislature to deal with the revolutionary proposal later this year.
"This would be a discussion that will change this state for the future," McDonnell said.
Nine senators joined Erdman in sponsoring his proposed constitutional amendment (LR300CA), which was unveiled in the final hour of the last day for introduction of new proposals in this year's 60-day legislative session.
The proposal will not affect the initiative petition drive currently underway to seek voter approval this November of a constitutional amendment to provide a 35% state income tax credit to fund local property tax relief. 
That initiative petition drive, strongly supported by Erdman, will continue, Paul von Behren, executive director of True Nebraskans, said.
"The whole purpose of the petition effort is to drive the discussion," he added.
Erdman said he has met with Gov. Pete Ricketts to inform him about his latest proposal.
"We have talked tax reform for over 50 years," Erdman said, and this is the way to make dramatic change.
The proposed consumption tax would be "more simple, fair, promote savings and investment and private economic growth while reducing administrative expenses," Erdman said.
McDonald said it's important to "make sure people understand we're listening" to their taxation concerns and suggested that this proposal could ignite "a discussion that will change this state for the future."
Erdman said nine states currently are considering a consumption tax, with Alabama perhaps closest to enacting one.  
Japan is among the countries to impose a consumption tax.