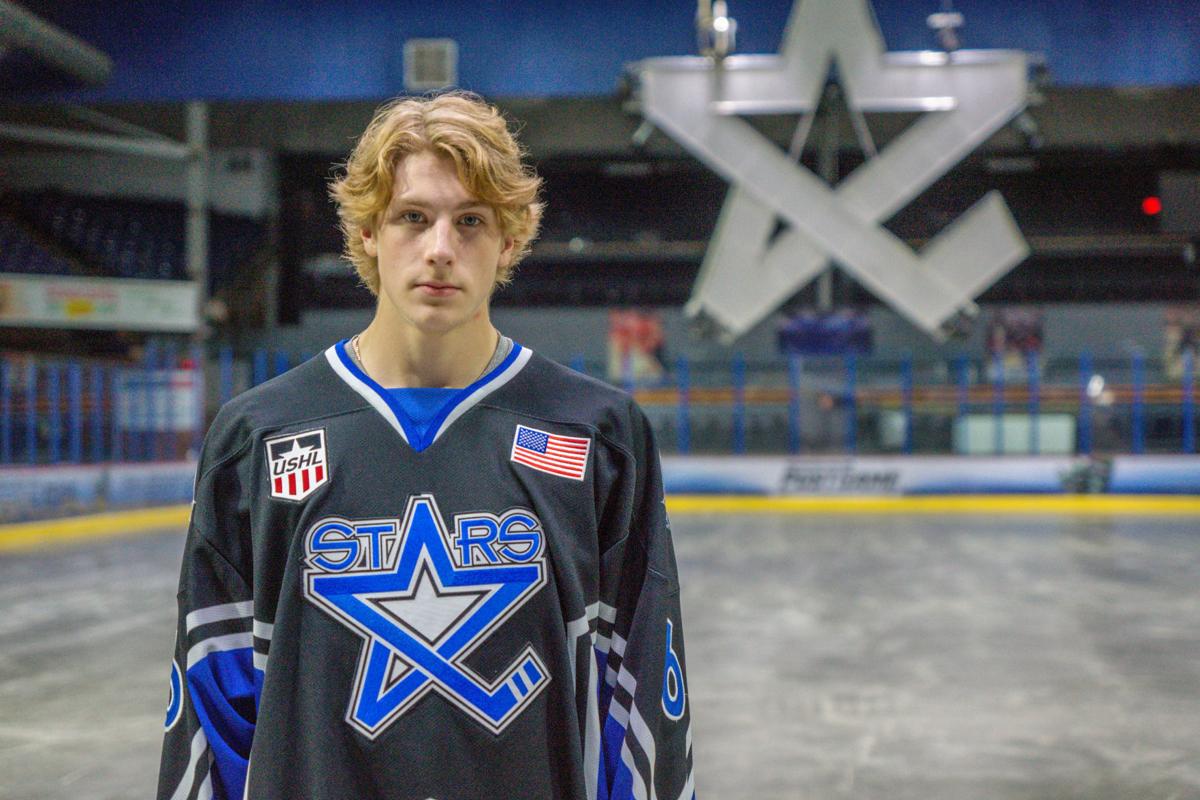 Zach Urdahl got his feet wet in the USHL in the 2018-19 season — now he's diving headfirst early on with the Lincoln Stars.
Urdahl spent eight games with Lincoln as the Eau Claire, Wisconsin, native scored three goals and registered one assist. Those eight games were a key turning point for Urdahl, who has six points in 12 games in 2019-20.
"I kind of knew what to expect coming into this year," Urdahl said. "Getting my feet wet, and feeling the pace of how fast it is only helped me and get ready for this season."
The 6-foot, 165-pound Urdahl has scored three goals in the past three games, coming on eight shots, while showcasing his speed. He had a two-goal game against Cedar Rapids, leading a come-from-behind, 4-3 victory.
You have free articles remaining.
"I think my game kind of revolves around my speed," Urdahl said. "I try to use it as much as possible, and I think it's a huge advantage for me. Whenever I get a chance to go as fast as I can and try and beat someone, I definitely try to use it to my advantage."
When Urdahl first came into the league, it wasn't so glamorous. The Stars were dead last in the USHL during his eight-game stint as an affiliate. Even he admits it was a tough time.
"We all kind of know what we are capable of this year," Urdahl said. "We have a great group of guys and I think we are able to know what we are capable of accomplishing this year.
"Last year was a little different with how the season went. Guys kind of knew where they sat in the league and knew it wasn't going to be a championship year for them. This year knowing who we have, it's a possibility, and I think that plays a big role in it."
Urdahl may still be young in the league, but one thing he is accustomed to is the rivalry with the Omaha Lancers. Urdahl finished his 2018-19 season against the Lancers with his third goal of the season. He also had a goal and an assist against Omaha earlier this season in the teams' lone meeting thus far.
"A lot of us look forward to these games," Urdahl said. "It's always physical and always a good game. There is always a lot of fans and the crowd is usually into it, too. I think it's always a game a lot of guys look forward to and are excited to play in."
Lincoln hosts the Lancers at the Ice Box Friday at 7 p.m.