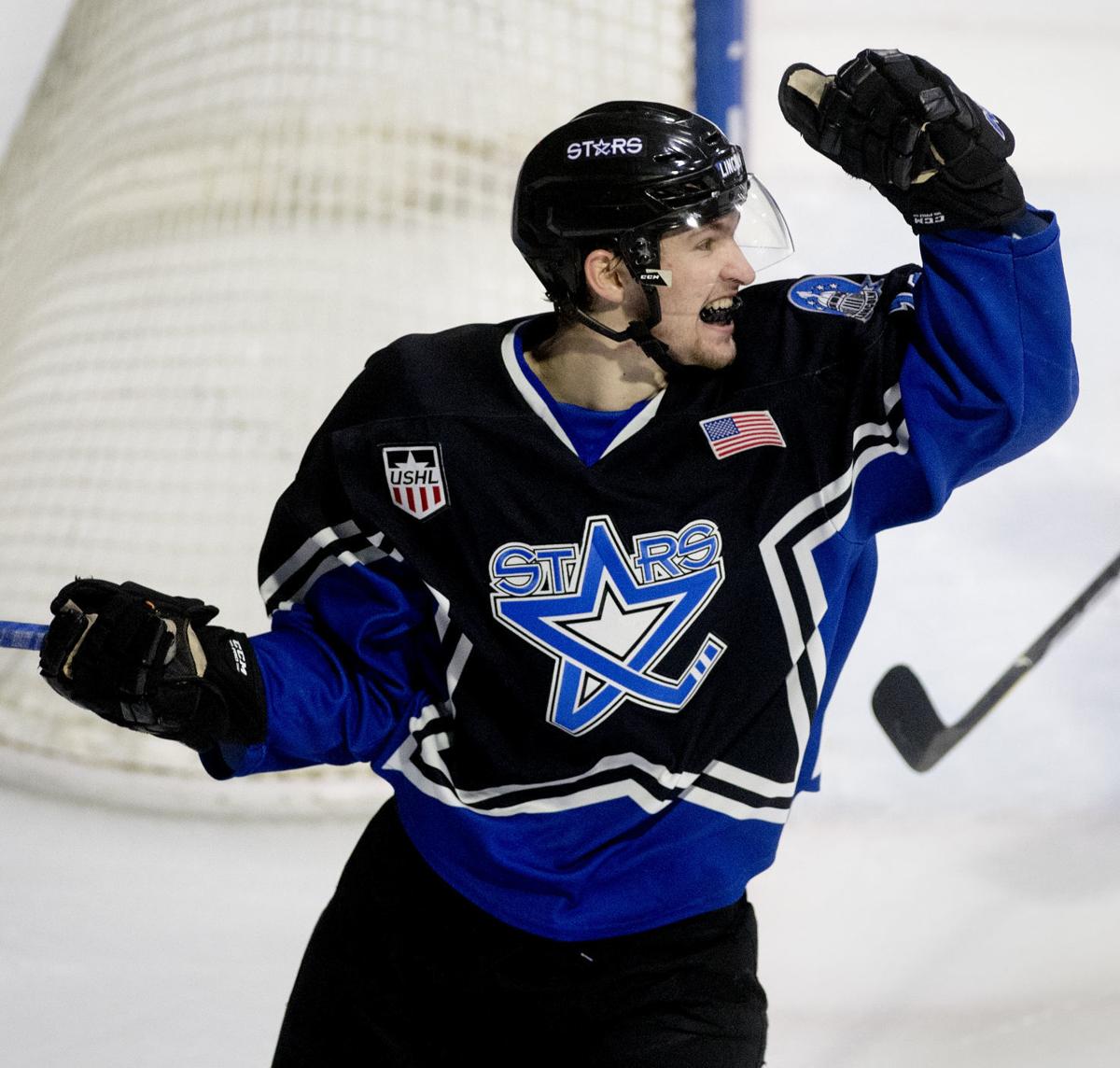 Josiah Slavin became the Lincoln Stars' 2018-19 captain on Wednesday. Three days later he was an NHL draft pick.
Slavin, who led the team with 23 goals last season, was selected by the Chicago Blackhawks in the seventh and final round in Dallas, becoming one of six former, current or future Stars to have their names called in the final three rounds Saturday.
The Erie, Colorado, native admitted his week has been a little chaotic with all the phone calls and messages he has gotten in the past 72 hours.
"I've had a lot of people texting me and congratulating me, and it just about slowed down and (Saturday) it picked back up again and my phone's been blowing up again," Slavin said. "It's been hectic and really exciting."
You have free articles remaining.
Slavin's brother Jaccob was selected in 2012 by the Carolina Hurricanes. The elder Slavin recorded eight goals in 82 games for the Hurricanes last season.
"It kind of showed me a path," the Stars' captain said. "It showed me what to expect."
Three of the six players with Stars ties were picked in the fourth round, with Paul Cotter becoming the first Stars selection off the board (115th overall), and the first Star ever to be drafted by the Vegas Golden Knights. The Western Michigan commit was named to the All-USHL Rookie Team after scoring 18 goals and recording 21 assists in 51 games for the Stars in last season.
Alex Green, who played for Lincoln from 2015-17, was picked by the Tampa Bay Lightning (121st overall), and affiliate Jack Gorniak, who played two games with Lincoln this past season, was selected by the Montreal Canadiens at No. 123. Gorniak, who is committed to Wisconsin, joins fellow former Stars Ryan Poehling and Cayden Primeau, who were both selected by the Canadiens in the 2017 NHL Draft.
The final three Stars were all selected in the seventh round, beginning with Slavin, followed by Christian Krygier three picks later as the 196th selection by the New York Islanders. Cole Krygier was picked after his twin brother with the 201st selection by the Florida Panthers.
"It's awesome to see them succeeding and getting what they worked for," Slavin said about the Stars players selected. "Fulfilling childhood dreams as well and go through the experience with those guys."