Twenty-five votes, 20 candles, two whipped cream pies to the face and a Friday home opener at the Ice Box — Lincoln Stars captain Dalton Norris has had a week to remember.
Before opening the season, Stars coach Rocky Russo announced Norris as Lincoln's unanimous captain, earning a first-place vote from all 25 players on the roster. On Monday, the Bowling Green commit had his 20th birthday.
"Being named captain is probably the most special thing to happen to me in my hockey career so far," Norris said. "When you have 25 guys vote for you, obviously it means a lot to me and they have a lot of trust in me in what it shows."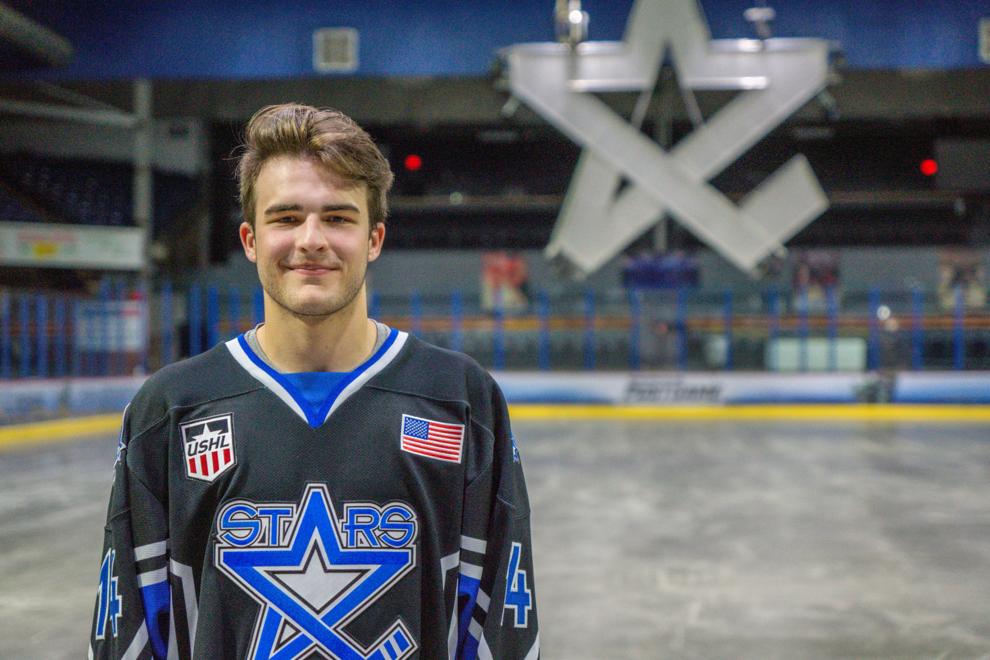 Lincoln alternate captains Aidan Thompson and Joe Lemay stuck around after practice to surprise Norris with a plate full of whipped cream to celebrate Norris' birthday.
On (and off) the ice, the camaraderie is starting to show for Lincoln, and it'll use every inch of it early in the season.
"Honestly, it's tough to describe and tough to put into words," Norris added. "Like I said before, being named captain is probably the best thing in my hockey career so far. I'm just excited to get out there with the guys.
"The feeling is really good. We got three out of four points in Pittsburgh. We're not satisfied with three, we wanted all four. The group is feeling pretty good heading into (Friday)."
Northeastern pipeline: Lincoln goaltender Cameron Whitehead announced his commitment to Northeastern University on Friday morning. Whitehead joins the likes of former Stars Cayden Primeau, Grant Jozefek, Biagio Lerario, Kevin Roy and Zach Aston-Reese in the Huskies program.
Whitehead suffered a 1-0 overtime loss to Cedar Rapids in the Stars' final USHL Fall Classic game, but it was enough to draw attention from the scouts in the stands.
"It was a pretty stressful week, honestly, but it was a good problem to have," Whitehead said. "There were so many good schools that wanted to talk to me. After the game, I've never experienced anything like that. Having eight scouts wanting to talk to me was a pretty cool moment. It was a fun process."
Tri-City 4, Lincoln 1: Jack Silich put the Stars on top late in the first period, but Tri-City had the answer the rest of the way. Silich's goal came on Lincoln's first power-play opportunity, 16 minutes, 31 seconds into the first, before the Storm scored four-unanswered goals, including two power-play goals of their own.
Tri-City's Mitchell Miller tied the game nearly two minutes after Lincoln's goal on a Storm power-play. Graham Gamache cushioned the Tri-City lead to 2-1 in the second period, before Gavin Brindley and Jeremy Wilmer scored a goal apiece in the final frame to give the Storm a 4-1 lead.