The USHL/NHL Top Prospects Game is a proving ground for the next level, and both Team West and Team East on Tuesday at the Ice Box provided plenty for NHL scouts to talk about for the coming months.
Lincoln Stars coach Cody Chupp picked up the win as the West won 5-3.
"There is a ton of talent and one message I always have for the young players is your talent is allowed to shine through when you do things right," Chupp said. "If you look at the goals scored in this game, goals that were scored last year in this game, they come the same way they do in the regular season.
"In on the forecheck, cause a turnover, low-to-high and put in the back of the net. It's not an all-star game as in a sense of tic-tac-toe, work it around. You still have to do things right to score goals."
Stars forward Shane Pinto, also representing Team West, was credited with a goal, scoring in the second period. Pinto got the goal, but that will likely change after the USHL reviews the game footage.
"It was across the goal line, so I tapped it in," Pinto said. "I was like that shouldn't be mine, but it was a nice roar from the crowd and I enjoyed it. I'll take it."
Despite whatever happens with the goal credit, the Stars rookie still felt he shined in front of primarily NHL scouts in the crowd.
"You can't think too much about it," Pinto said. "I think a lot of kids try to do too much, and I just played my game and it worked out for me. I thought I did pretty good out there and I had good line mates and it was kind of easy to play with those guys."
Team West took an early 3-0 lead with two goals in the first period and a quick strike in the second.
Team East cut it back to 3-1 before Pinto was credited with the goal where Tri-City's Zac Jones appeared to have scored five-hole against Waterloo's Logan Stein.
Robert Mastrosimone scored twice and picked up Team East MVP honors. Sioux Falls' Ethan Phillips took home the honor for Team West with the game's opening goal and an assist.
USHL/NHL Top Prospects Game, 1.8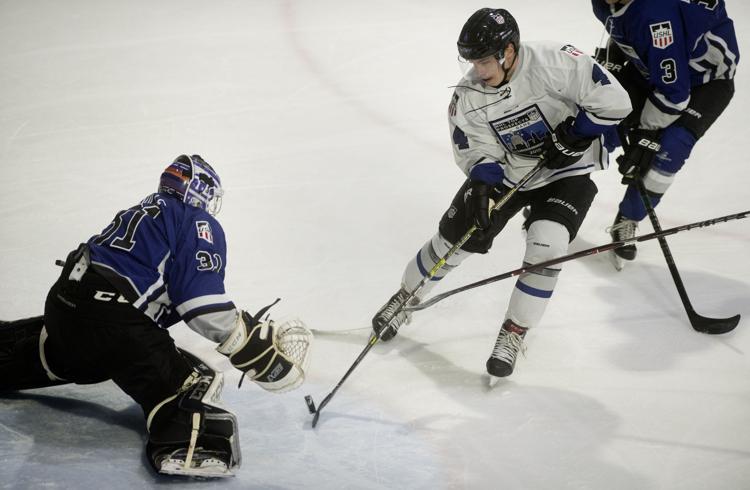 USHL/NHL Top Prospects Game, 1.8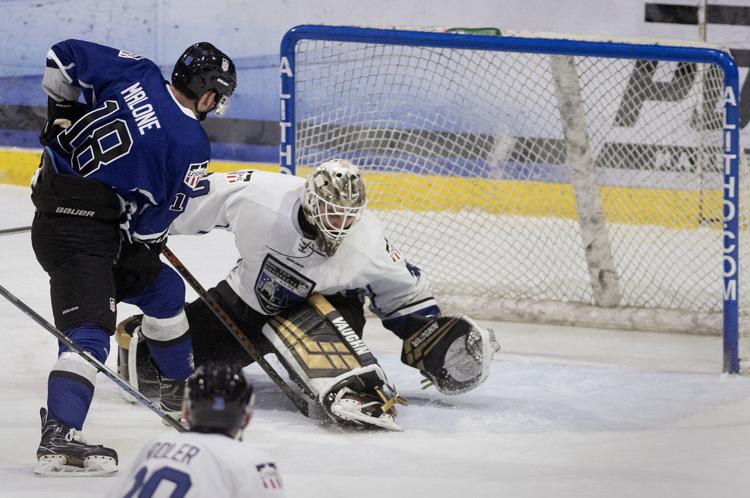 USHL/NHL Top Prospects Game, 1.8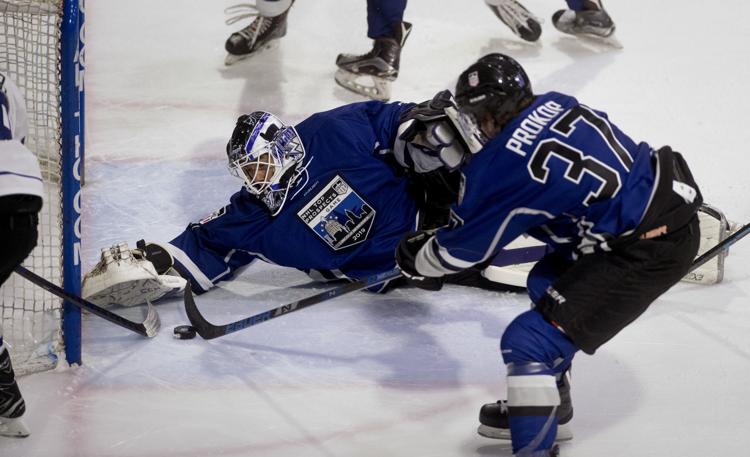 USHL/NHL Top Prospects Game, 1.8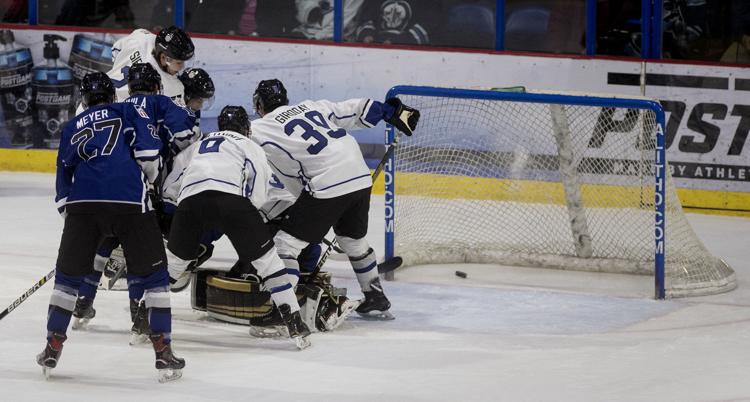 USHL/NHL Top Prospects Game, 1.8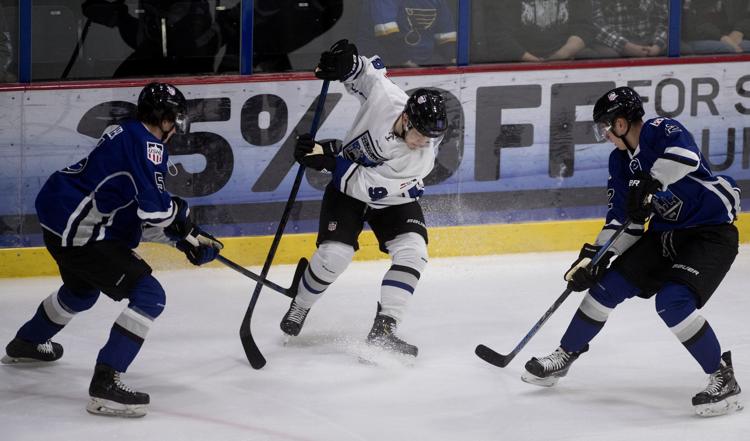 USHL/NHL Top Prospects Game, 1.8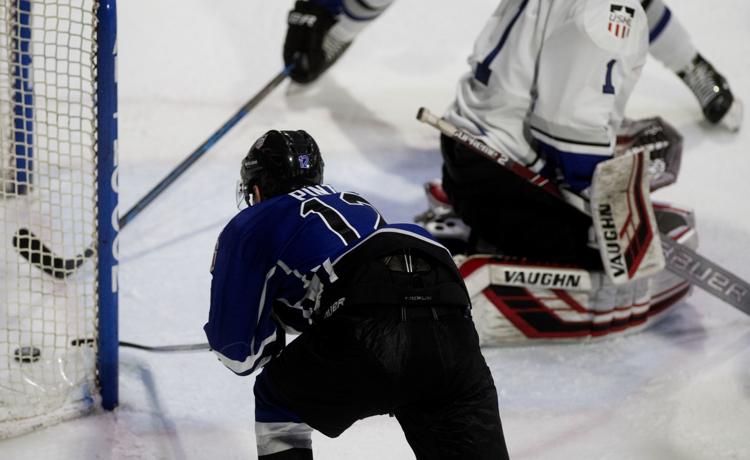 USHL/NHL Top Prospects Game, 1.8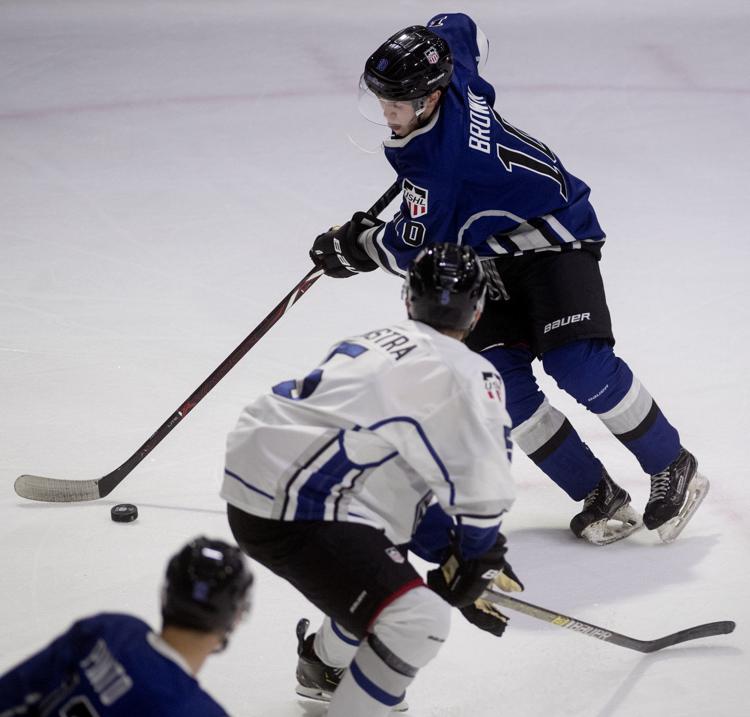 USHL/NHL Top Prospects Game, 1.8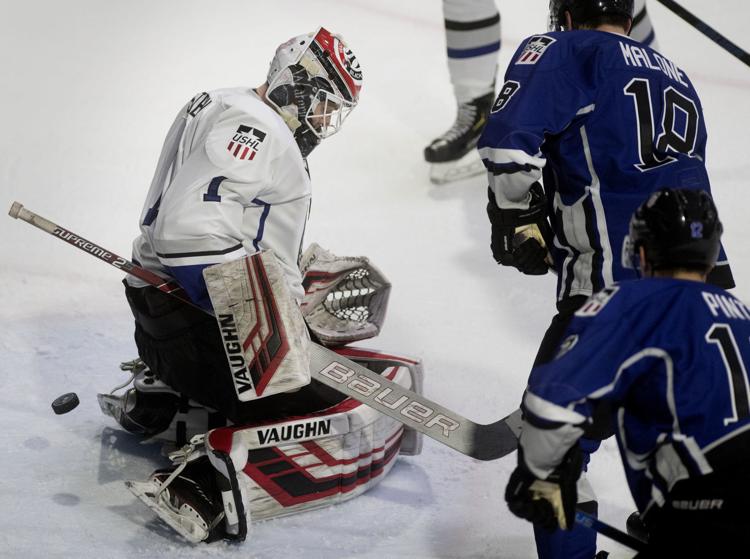 USHL/NHL Top Prospects Game, 1.8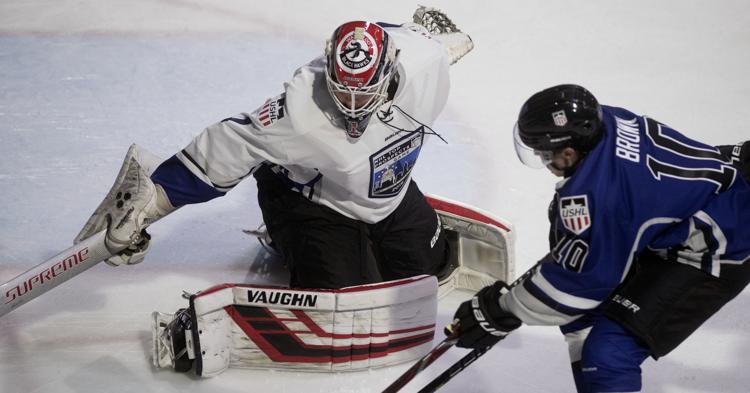 USHL/NHL Top Prospects Game, 1.8