The Stars used a fast start and a diverse attack — six different players scored — to tale a 6-3 win Friday over Team USA in Plymouth, Michigan.
The Lincoln Stars were as dull in the third period as they were sharp in the first Saturday.
Lincoln snapped a three-game skid with an offensive outburst against the Stampede.
The Stars are 3-0-0 against the Stampede this season, making this weekend an ideal opportunity to snap a recent losing streak. 
Two days after Omaha and Lincoln played a penalty-free game at the Ice Box, the Lancers took advantage with two power-play goals and Chase Bra…
The loss marked Lincoln's first regulation loss of the season after leading after two periods of play.
A big third period for the Lancers was the difference as Lincoln fell 4-2 at the Ice Box. Journal Star photos by Emily Haney. 
A USHL six-game suspension to Lincoln Stars goaltender Jacob Mucitelli has turned into a golden opportunity for Ryan McInchak.
Lincoln was outshot 52-21 Tuesday in a 6-3 loss at Tri-City.
Saturday: Lincoln 5, Fargo 2
Check out Stars hockey highlights from Friday.
Two goals from Des Moines' Joey Strada, including his final tally coming with 35.1 seconds remaining, handed the Lincoln Stars a 3-2 setback a…
Depth became a major issue for the Lincoln Stars Friday at the Ice Box in a 3-1 loss to the Des Moines Buccaneers in a crucial stretch of the season.
Lincoln Stars forward Brad Morrissey has been on a roller coaster ride much of the season. After missing 12 games because of injuries in two d…
How the Lincoln Stars fared in USHL play.
Friday: Waterloo 3, Lincoln 2, SO.
Three-year-old Kambric McBride tries to wear his Lincoln Stars jersey whenever he can. Sometimes his mother, Sam McBride, has to hide it, just…
The Lincoln Stars hit the snooze button one too many times Sunday.
"All aboard" is theme of the Lincoln Stars this season.
A strong start Saturday for the Lincoln Stars turned into a dreadful 5-3 loss to the Fargo Force at the Ice Box.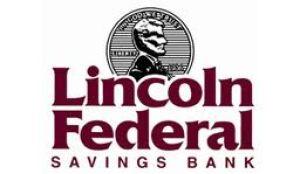 Lincoln Federal Savings Bank

Tabitha Health Care Services

Two Lincoln Stars forwards were named to the World Junior A Challenge Team USA roster Tuesday.
Saturday: Dubuque 5, Lincoln 1.
The RoughRiders on Friday handed Lincoln its first shutout since the season's first game.
It was was improbable and downright nearly impossible.
The odds were not good for the Lincoln Stars in front of a sellout Ice Box crowd of 4,008 fans Saturday — then magic happened with a 4-3, come…
The tides turned early for the Lincoln Stars on Friday at the Ice Box, as the Omaha Lancers dismantled Lincoln 6-2.
Zach Urdahl got his feet wet in the USHL in the 2018-19 season — now he's diving headfirst early on with the Lincoln Stars.