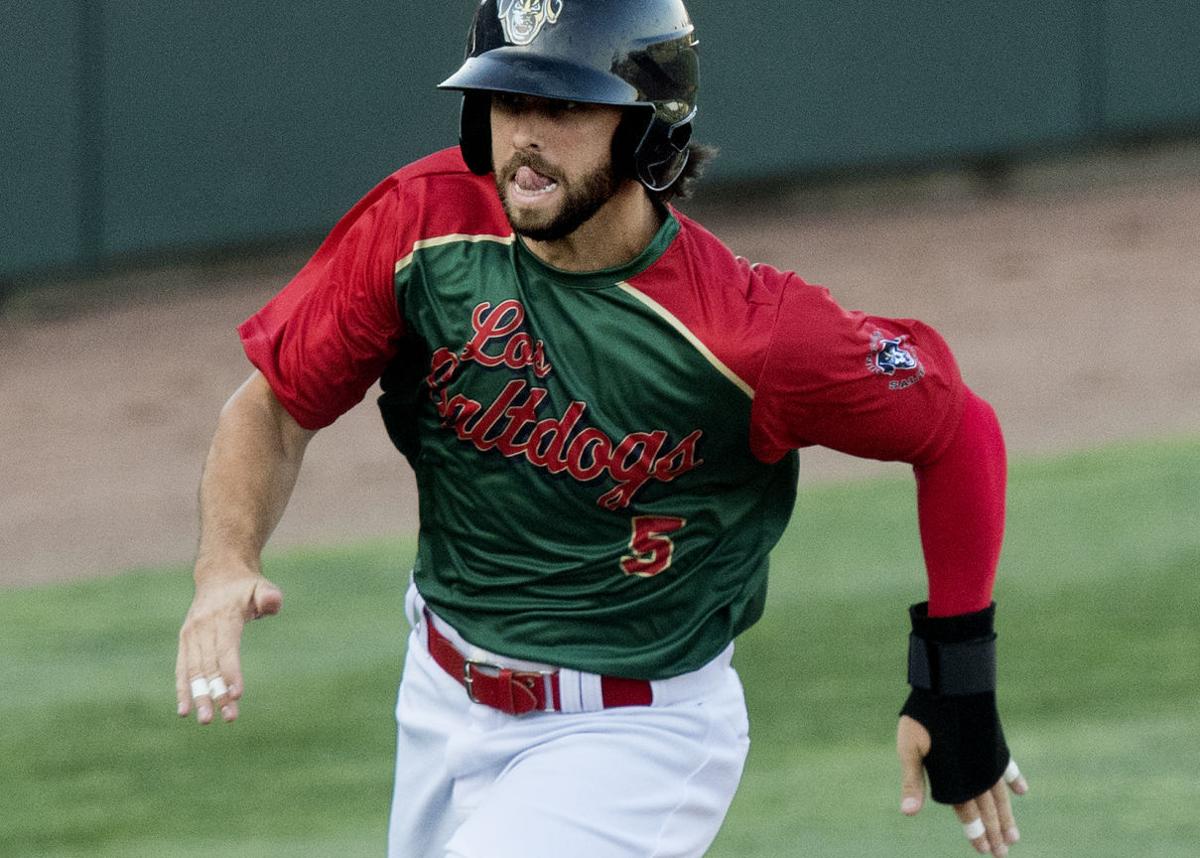 It's all about who you know.
Forrestt Allday is facing the same plight as countless athletes across the globe: finding a place to train. Believe it or not, most athletes don't have a weight room in their basement. The pandemic has curated space for creativity.
The Lincoln Saltdogs outfielder is keeping his swing fresh with the help of a close friend. He's staying in shape with his brother's wrestling equipment. 
The American Association, which includes the Lincoln Saltdogs, officially announced it will be delaying the start of the 2020 season.
Quite frankly, it's a better setup than most. 
"I was basically doing wrestling workouts for the month, two months that the gyms were closed," Allday said. "Any sort of workout or somehow to get yourself better, you know?"
Like many baseball players, Allday was in preseason haven Arizona when the pandemic halted sports in March. He was training ahead of the World Baseball Classic qualifiers, where he was to play for Great Britain. In a blink, Allday was back home in Houston, taking swings at his friend's batting cage and keeping fit on an Assault AirBike, primarily used for Crossfit.
There's no equipment to keep the mind in shape, though. Training for a season is more difficult when it's unclear whether the season will actually happen. The American Association, home of the Saltdogs, has not released an update since delaying opening day on April 21. Even so, Allday is training as if it were any season, though he admitted it can sometimes be a challenge.
Allday's situation makes it even more tricky to stay motivated. First, he was training for the WBC. Canceled. Then he revved up workouts for May 19's opening day. Postponed.
"I mean, my mindset is always trying to stay ready the best you can," he said. "But when you stop and go, stop and go, it does make it difficult."
While the pandemic's aftershock is new to everyone, Allday has an extensive professional career to draw from. The 29-year-old is a 2013 draftee of the Boston Red Sox. He played for 12 minor league teams before coming to Lincoln last summer, accruing a sturdy .272 batting average during that span. Allday reached the final step before the major leagues, AAA, four different times and hit .282 in 95 games at that level.
He's hoping to parlay his time with the Saltdogs into another crack at the "ultimate dream." He slashed .311/.405/.358 in his first year in an independent league last season.
"That's everybody's goal is to make it to the big leagues," Allday said. "That keeps your focus and keeps you pushing."
For now, though, the southpaw from Texas is hopeful for another season at Haymarket Park, where independent baseball reminds those playing of the game's roots. 
"I think independent ball just kind of took me back to the game and it was just a lot more like fun," Allday said. "You know, we were worried about winning games. We weren't worried about trying to get our prospects developed and into the big leagues."