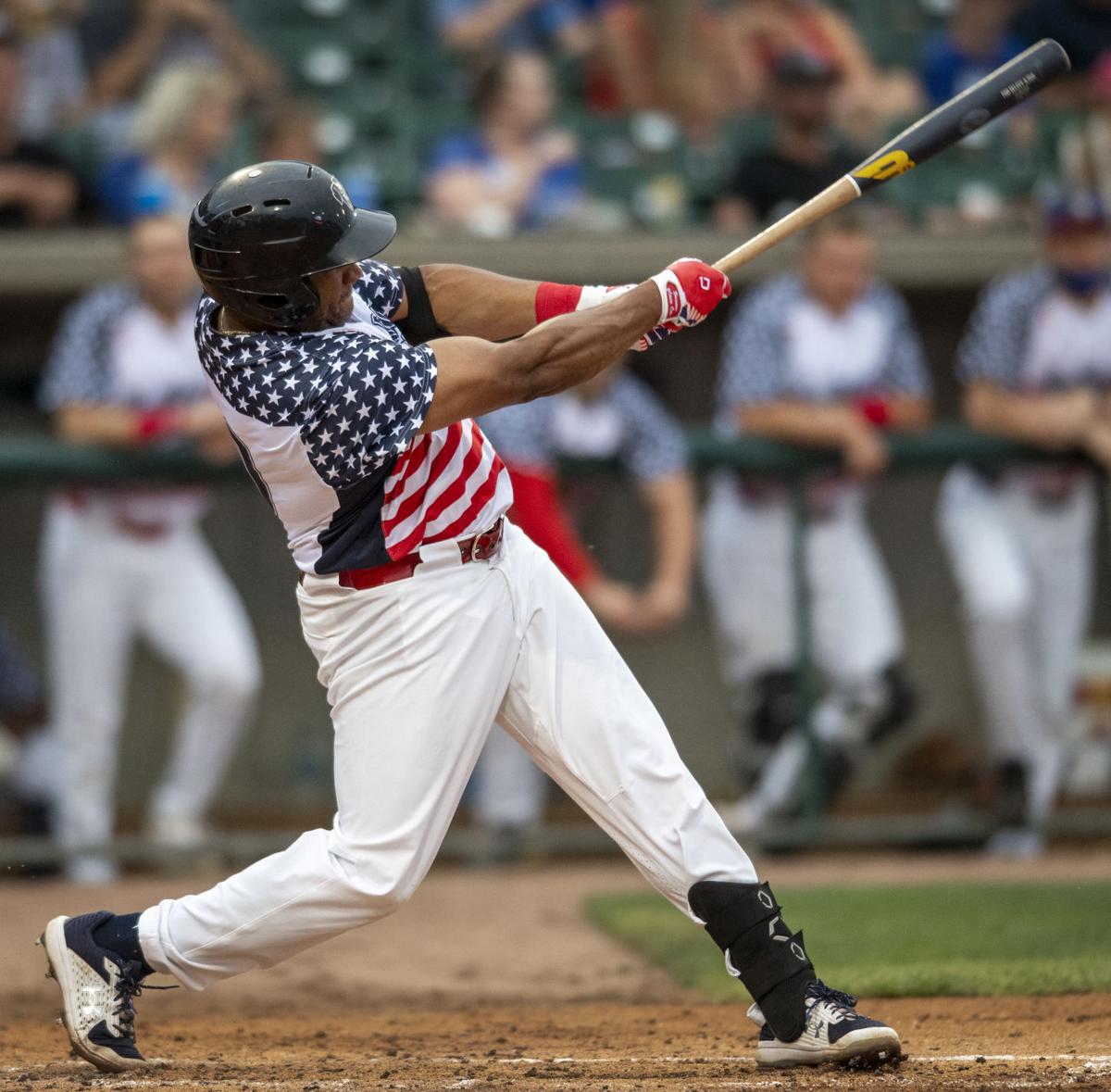 Logan Lombana knew he had to be the man in the Lincoln Saltdogs' bullpen this summer, and it took some time to adjust.
During his first three appearances of the season, Lombana gave up three earned runs on four hits.
But after the rough start, he has been a lockdown arm. In his six appearances since then, he has given up just one earned run on three hits and six strikeouts.
"Just putting more time in and talking with (manager) Brett (Jodie)," Lombana said after Lincoln's 4-2 win against Houston on Thursday. "The breaking ball has been good the last couple of outings, so I am able to get ahead with that."
The first-year Saltdog has always been a reliable arm for the teams he has played for. In his last two seasons of independent ball with Lake Erie, Lombana posted earned-run averages of 2.81 and 3.28.
After back-to-back scoreless outings against Houston, his ERA is now 3.12 with 12 strikeouts in 8 2/3 innings of work.
Despite the recent success, Lombana and his partner in crime, closer James Pugliese, are only concerned about one thing: winning.
"That is what we came here to do (close games)," Lombana said. "As long as we win, I'm happy. I'm trying to do the best I can for the team and do my job, and my job is to come in and get outs in the eighth inning."
Quick hits
Strong pen: Aside from one run given up by Pugliese in the ninth, the Saltdogs' bullpen pitched five scoreless innings during Thursday's 4-2 win over the Apollos.
After starter Carson Lance made it through only three innings, Tyler Anderson, Carter Hope and Lombana combined to not allow a single hit over the next five frames. The trio also struck out five and allowed only one walk.
"They did a great job to be able to come in that early and take care of it (the game)," Jodie said. "The bullpen came in and did their job. They threw a lot of strikes and held on to it for us, so that was big."
Smith inching closer: Thursday's go-ahead home run blast from Curt Smith brought him within one of tying the franchise record for career homers was his third in 2021. He now sits at 89 across his nine seasons in Lincoln. Bryan Warner currently holds the record with 90.
Ninth-hitter production: Patrick Adams has boosted his batting average from .227 to .283 over the past 10 games as the last better in the lineup. He is riding a six-game hitting streak after going 1-for-2 with a walk in Thursday's win.
His on-base percentage also has jumped to .397 in large part to his 10 walks over the same stretch.