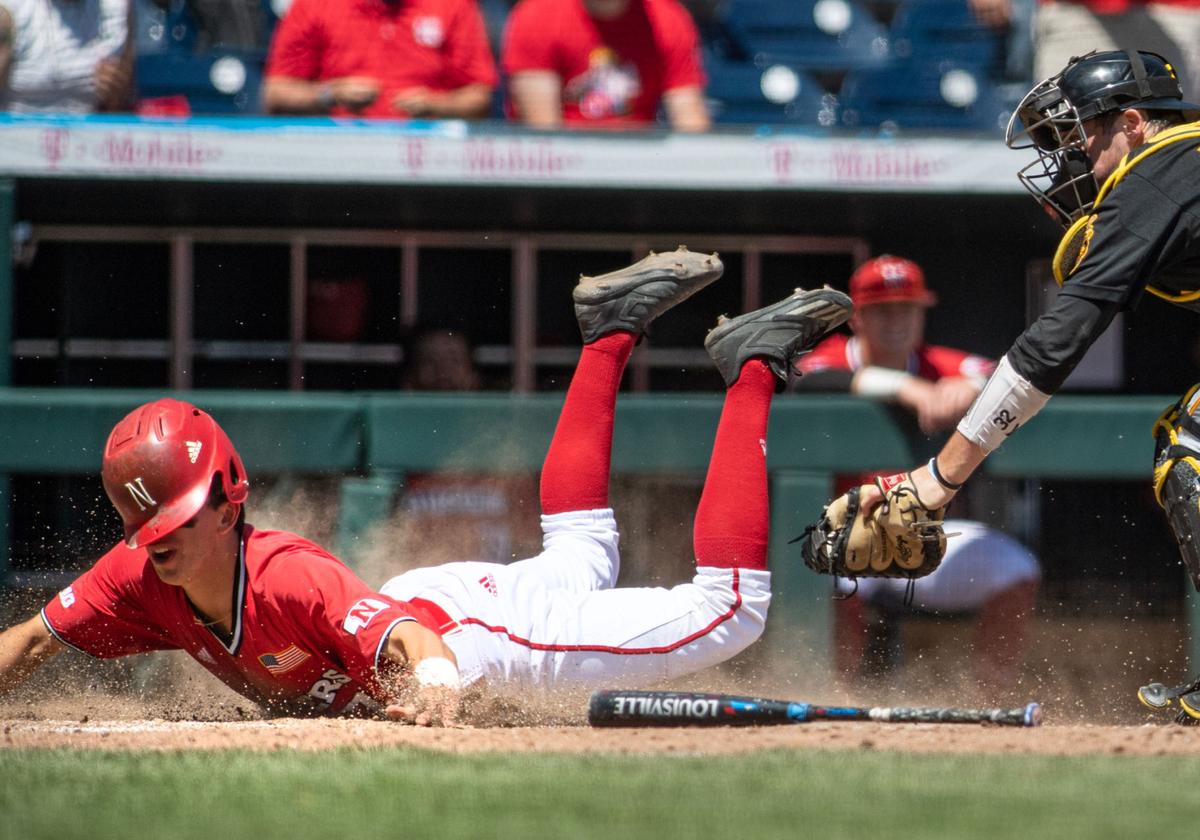 Angelo Altavilla may not play for the Lincoln Saltdogs, but Haymarket Park feels like home.
Now with the Sioux Falls Canaries and once a prominent baseball player for Nebraska, Altavilla's four-year career as a Husker helped shape him into the player he is today.
Altavilla is back at Haymarket Park with the Canaries in the midst of a three-game series with the Saltdogs. It's the same field, just a different dugout.
"In practice and whatnot, we'd be in this dugout (first base) sometimes," Altavilla said. "When we'd do intrasquad stuff ... it's definitely weird being back, but I definitely miss it.
"I miss it like crazy. What Nebraska taught me and what Nebraska gave me the four years I was here was unbelievable."
Now sporting a .266 batting average with the Canaries, Altavilla was one of two Huskers in 2019 to play in all 56 games, and he garnered accolades on the Oklahoma City all-regional team, Big Ten all-tournament team and Tom Osborne Citizenship Team.
Altavilla made the final catch against Michigan in the 2019 Big Ten Tournament to send the Huskers to the championship game.
"First and foremost, getting to play for (Darin) Erstad was definitely a treat," Altavilla said. "I cherished every moment of that and being in the locker room with all my best friends. Even my junior year, when we had a bad season, it was still a lot of fun. I still made a ton of friends and it was a good group of guys.
"Winning the Big Ten championship here (2017) and getting to continue to play after my four years with an MLB organization (Arizona Diamondbacks) was awesome. Just getting all the opportunities with what Nebraska had to offer was great."
Altavilla picked up his first career walk-off hit and the Canaries' first walk-off victory Aug. 11 against Cleburne.
Altavilla has racked up 73 hits, including two home runs and 15 doubles, in his rookie season in the American Association.
Quick hits
On-base streak: Justin Byrd entered Saturday on a 34-game on-base streak. Byrd has been hit by pitch five times over the past two games, including three times in the series opener against Sioux Falls on Friday.
Magic number five: Thirty-five of Lincoln's 45 wins this season have come when leading after five innings. The Saltdogs also are 31-14 scoring five or more runs in a game. Lincoln is averaging 5.3 runs per game.