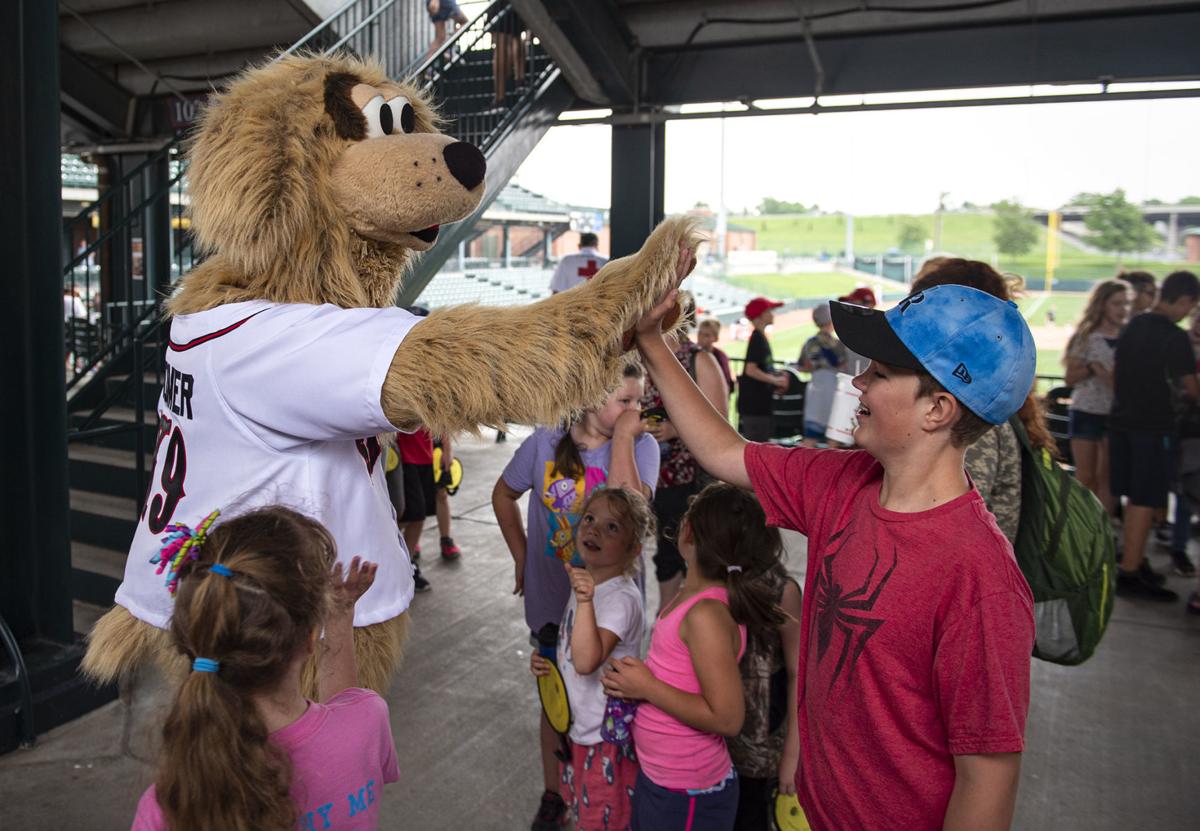 The field at Haymarket Park is lush and green. It has been for a while now.
"It's beautiful out there," says Charlie Meyer, the Lincoln Saltdogs' president and general manager.
When the Saltdogs will be able to step foot onto the best playing surface in the American Association is unknown. This summer? 2021? The league was not scheduled to start its season until May 19, which is more than five weeks out.
But the season will not be starting on time because of the COVID-19 outbreak.
"That's actually off the table right now," said Meyer, who has been talking with other league officials on a weekly basis for nearly a month now.
They've been discussing contingency plans. They're hoping to have baseball up and going sometime in June or July, and they're looking at maybe extending the season into September or early October.
"That creates some conflicts with us, with not only Husker football but also with Husker baseball," Meyer said. "We'll have to work around their fall practice schedules."
Instead of a 100-game schedule, teams may be looking at 70- or 80-game slates, Meyer added.
Like with any level of sports — professional, collegiate and high school — there is no clear answer to when games will start. A big challenge for the American Association will be working around public restrictions that span from Cleburne, Texas, to Winnipeg, Manitoba. Social distancing guidelines may be different in Lincoln in June than they are in Gary, Indiana, at that time.
"The restrictions may be the thing that's the biggest roadblock for us," Meyer said.
For now, things are pretty much shut down, Meyer says. That includes calling current and prospective sponsors.
American Association teams can still make player acquisitions, but even that has hit a bit of a standstill since Major League Baseball teams are not releasing or moving players.
"There's a lot of balls in the air, and we're trying to juggle all these balls in the air and figure out a plan that makes sense and is safe for not only my employees and players and the coaches but what's also safe for the fans that come to the ballpark," Meyer said.
What is certain is Saltdog games, when they begin, will be played in front of fans. The NBA, NHL, MLB and NFL have thrown out scenarios of games without fans.
"With our business model, there's no way that the league here would play games without fans," Meyer said. "That's our revenue generator. We don't have TV contracts and TV revenue streams. All of our revenue streams are based on the fans coming through the gates buying tickets and buying concessions."
The Saltdogs are set for their 20th season of independent baseball, which was to include special ticket packages and promotions, and cash giveaways.
"If we are able to have games, we'll figure out ways to celebrate and have the fans come out to Haymarket Park for a fun, affordable evening, enjoy some baseball, enjoy some fireworks, enjoy some giveaways," Meyer said. "That's kind of been our thread over the last 19 years of creating fun activities for families and kids to come out to the ballpark, and that's not going to change."
The Saltdogs are being proactive about likely changes at Haymarket Park. Meyer said the COVID-19 pandemic will lead to new cleaning protocols around the stadium, among other things.
"We have to figure out how to either refresh, rebrand, reoperate, kind of figure out how games will be operated going forward because this is going to have an impact of what it looks like when you come out to a ballgame at Haymarket Park," Meyer said.