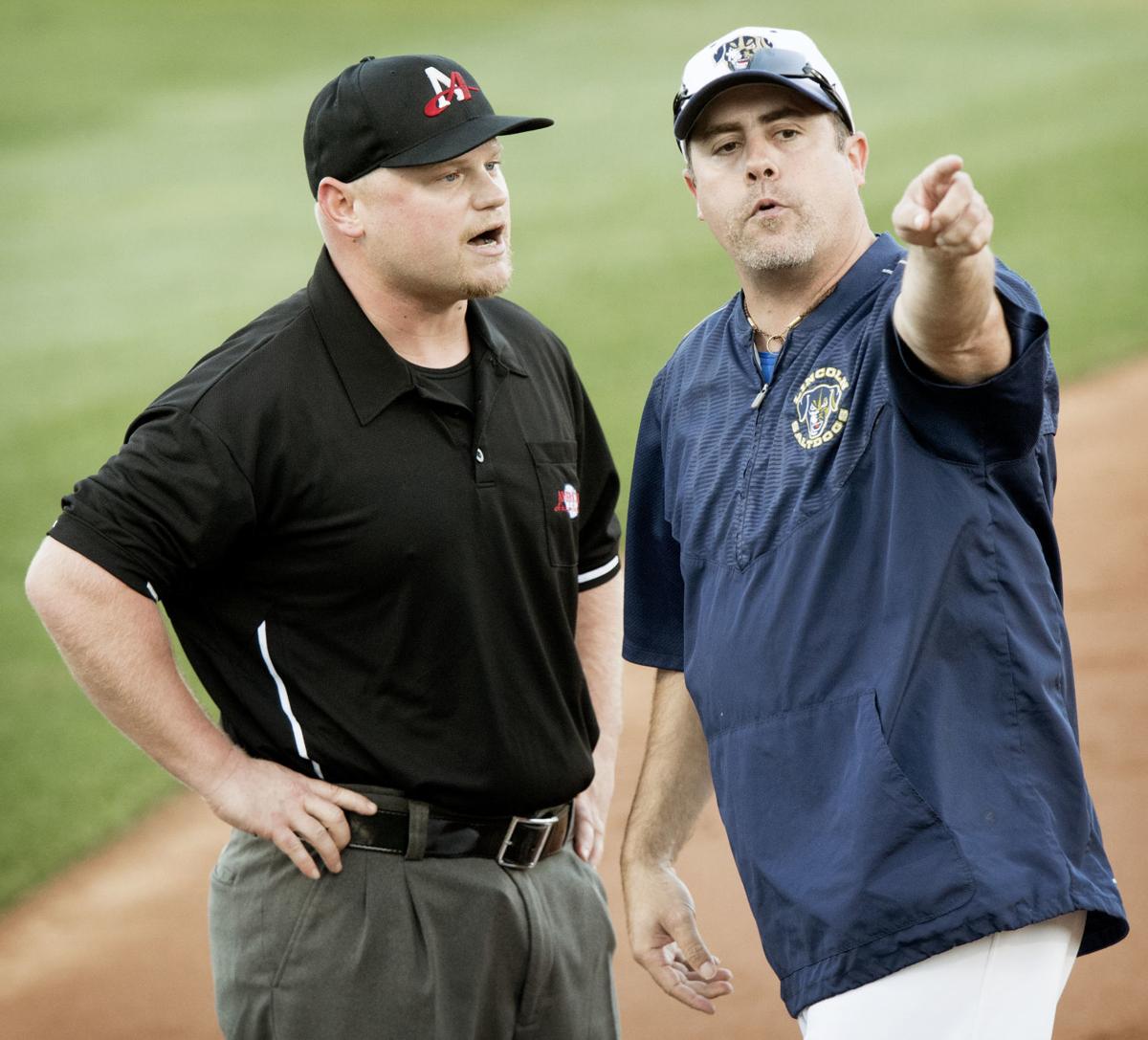 The Saltdogs have decided to not renew manager Bobby Brown's contract after his first losing season in Lincoln, according to Friday news release.
Brown, who was hired in 2016, managed the club for four seasons. His contract was set to expire in 2020.
"We discussed the results of this past season with Bobby and came to a decision that a managerial change was best for the organization at this time," said Charlie Meyer, Saltdogs president and general manger, in the statement. "We appreciate all of Bobby's efforts the past four seasons with the Lincoln Saltdogs and wish him the best of luck."
Under Brown, the Dogs had three consecutive winning seasons, which included a division crown in 2017. In 2019, Lincoln went 40-59. He finishes with a 201-196 record in Lincoln. Brown leaves with the second most wins in franchise history, only trailing Tim Johnson, who managed Lincoln from 2003-08.
Before his stint with the Saltdogs, Brown managed the Amarillo Sox from 2013-15.
A search for Lincoln's next manager is underway as the Saltdogs enter their 20th season, the news release stated.
No timetable is set for when the next Saltdogs manager will be announced, Meyer said.
"Obviously we are going to be looking for someone that has independent (baseball) or major-league experience," Meyer told the Journal Star. "The thing is, is your looking for someone that can put a team together each and every year. Basically from our standpoint, it will be an open process and see what candidates surface."
Be the first to know
Get local news delivered to your inbox!