Nebraska junior Adrian Martinez might not be the best returning QB in the Big Ten, but he's in the conversation. 
Husker senior Kate Smith also will take aim at individual honors after winning the Big Ten Championships earlier this season. 
The Huskers blew things open with 12 runs over the final four innings to beat Rutgers. They lost to Indiana earlier in the day.
Playing without three regular starters, the Nebraska softball team struggled during its final stay in Iowa City, Iowa.
Nebraska signed four receivers in its 2019 scholarship recruiting class. None of them remain on the team. 
With Nebraska only 21-17 at home in the last six seasons, Husker AD Bill Moos urges fans to turn up volume in 2021. 
It would be the last hike of the season, Jessica Newton had excitedly posted on her social media platforms.
Come winter, many lakes and rivers can start to freeze over, presenting a beautiful, but potentially deadly situation. Here's what you need to…
As the mercury rose late morning last Wednesday on an unseasonably mild December day, so, too, did the traffic on Mark Sather Trail, a popular…
'Tis the wingshooter's favorite time of the year. With quail, pheasant and waterfowl seasons open, why wouldn't it be? Keep these tips in mind.
The deer harvested by a hunter prompted celebration, but other hunters on social media certainly did not think so.
Most hunters believe an accident won't happen to them, but anyone who has fallen from a tree stand thought the same thing. Those who have had …
Hunting on Nebraska's publicly accessible lands isn't easy, but the delicious rewards and indelible memories are worth it.
It all started at Memorial Stadium. Where else? Langan and his father were scanning the Husker roster: "What the heck is LS?" 
The field is set and 32 teams will take aim at gold in Omaha.
It's not all doom and gloom for East, though, as the Spartans are set to make the state tournament with a comeback victory or via a wild-card spot.
Dylan Cox threw six shutout innings and struck out nine: "It feels surreal to just be back on this field and to celebrate."
One of the smallest soccer schools in the state, the Warriors, who co-op with Raymond Central, are headed to the state for the first time since 2013.
A look at Saturday's results from the links.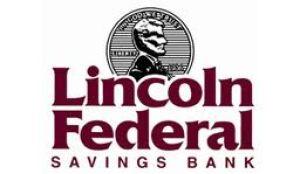 Lincoln Federal Savings Bank

Tabitha Health Care Services