Northern Iowa grad transfer linebacker Chris Kolarevic verbally committed to NU on Friday after entering the transfer portal about 10 days ago.
Nebraska AD Bill Moos reflects on a hectic period as Nebraska tried to find a replacement game: "The least we could do is take a run at it."
Notes from Nebraska's participation report against Ohio State and the number of relative newcomers that contributed for the Huskers. 
"If somebody starts as a sophomore, especially on the offensive or defensive line, they're pretty dang good."
Veteran BTN analyst Gerry DiNardo feels Nebraska needs two bowl-game seasons to stop bleeding in the program.
The Big Ten doesn't exactly put a premium on transparency, at least not under the current leadership. 
This would have been the 23rd year for Camp Grouse, pitched in a small clearing among maple trees in the Chippewa National Forest, but COVID-1…
With intricate designs and iridescent colors, feather photographs can approach the abstract.
The Nebraska Game and Parks Commission has suggestions to help drivers avoid deer-vehicle accidents and lessen the risk of injury or vehicle damage.
The sounds of wings and calls filled my world as I pointed toward the great flock as it buzzed over me. Yet there were so many I couldn't even…
If you are a white-tailed deer hunter, you are going to see them. Maybe not today or tomorrow, but eventually.
These pan-sized fish offer a person the delicious main course of a meal.
First there was BirchBox, then Stitch Fix and Causebox: Subscription services that deliver niche products — in a box — to one's front door.
The Crusaders face ratings contender Gothenburg in the first round of the state high school football playoffs. Journal Star photos by Justin Wan
Carter Glenn came back, and Lincoln East turned on the jets.
The Spartans ran past North Platte 42-0 to advance in the state high school football playoffs. Journal Star photos by Francis Gardler
Tracking the postseason action taking place on high school football fields across the state? 
Kirsten Bernthal Booth would have preferred the Bluejays' season wasn't postponed until the spring, but she's making the most of it.
The Lincoln Southeast players are ready to hit somebody besides each other as the Columbus awaits in the Class A playoffs.

Tabitha Health Care Services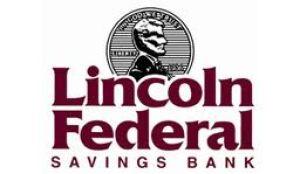 Lincoln Federal Savings Bank