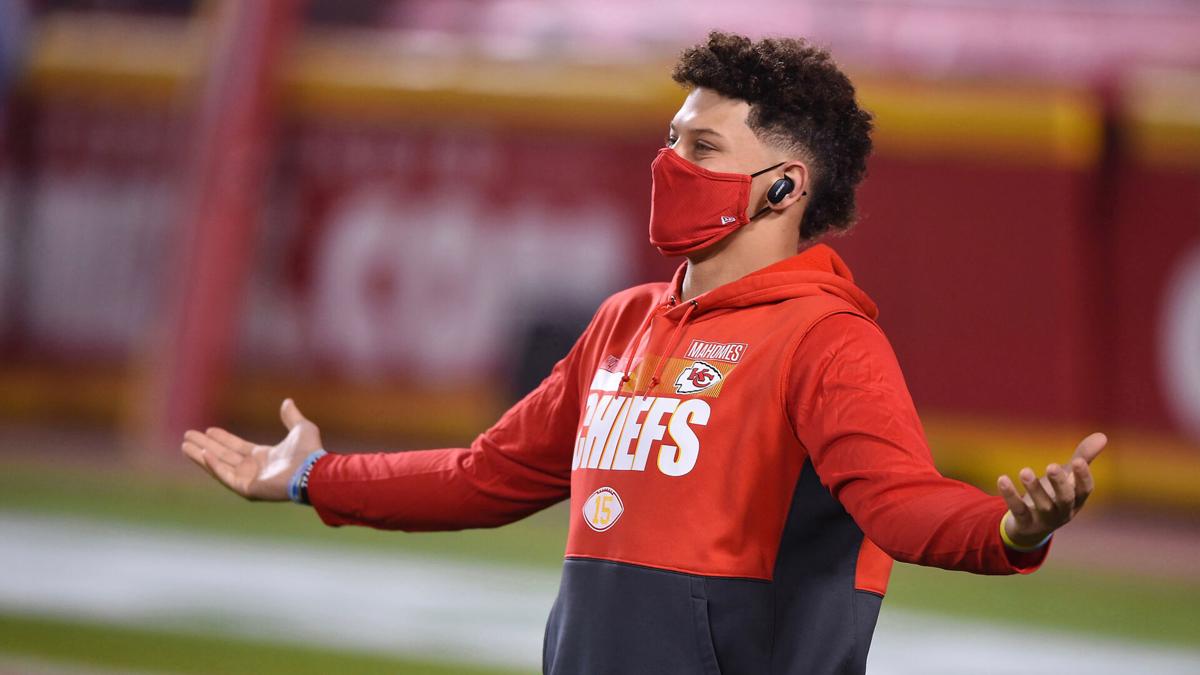 KANSAS CITY, Mo. — We live in a time of memes, and among the most tried and true is one that precedes facts or opinions of varying levels of seriousness:
I don't know who needs to hear this but …
That comes to mind at the moment because I don't know who needs to hear this, but politics have always been involved in sports. Sports — always involved in politics.
The NFL, Major League Baseball and the NCAA each have their own dedicated government affairs offices in Washington D.C. The NFL and MLB regularly spend seven figures on lobbyists.
There is no gap between politics and sports. If you've bought a ticket or a T-shirt, you've helped subsidize the political machine.
This comes up because — again — I don't know everyone who needs to hear this, but my email, voicemail, and social media is full of more than a few.
"Why can't sports stay out of politics?" asks a reader named Brett.
"Sports should stay out of politics," writes Mike.
"Sadly I will be finding another pastime," Jerry says.
Sports and politics have always co-existed and have always had outsized influence in America. So how could we ever expect them to be oil and water? It's often said that sports are a reflection of America, so why should it be surprising that they are navigating divisive political issues in 2021?
This isn't to say change isn't happening. It is, all around us, in the world generally and in sports specifically.
"This feels like a tipping point of change as it relates to the power of athletes," said Dan Lebowitz, the executive director for Northeastern University's Center for the Study of Sport in Society.
Lebowitz is right, and there's a lot to unpack there. But first, please, let's rid ourselves of the notion that sports and politics have ever been separate.
Chariots of fire
We can do this quickly. Promise. Because the merger of sports and politics is older than America itself. Way older.
Would you believe 532 A.D.?
Before a chariot race in the capital of the Roman Empire, rival drivers asked the emperor to pardon two followers who had been condemned to death. The emperor refused, setting off six weeks of riots that left 30,000 people dead in what's known as the Nika Revolt.
So, yeah. Sports and politics have always been bound, and often with much greater consequence than potentially turning away fans.
The Undefeated chronicled this two summers ago. The fight over baseball's color barrier stretches back to the 19th century. A silver medalist in the 1906 Olympics from Ireland was told he had to compete for Great Britain, so he snuck an Irish flag into the medal ceremony.
Muhammad Ali was stripped of his title for protesting the Vietnam War. John Carlos and Tommie Smith raised their fists. Jesse Owens beat the Germans in the Berlin Olympics and then came back home to less than equal treatment. Jackie Robinson integrated Major League Baseball before the military.
The 1964 AFL All-Star Game was moved to Houston after Black players were mistreated in New Orleans. A Boston Marathon official tried to keep the race's first woman entrant off the course in 1967, but Kathy Switzer finished anyway. Tigers slugger Willie Horton was still in uniform when he went from the stadium to his old neighborhood to try to bring peace to the 1967 riots.
We've seen Olympics boycotted, Title IX's push for gender equality and athletes joining to protest matters ranging from racism, police misconduct and wars.
There's a lot more, but you get the point, so let's get to the part that actually is new.
It's not sports getting into politics, or vice versa.
It's how the conversation is being driven, and the levels to which it's rising.
What's changed is what Lebowitz said at the top: Athletes understand and are willing to use their power in broader ways.
The BLM video
We're still in the moment, so these things are hard to quantify, but we have enough information to know the sports world shifted 45 weeks ago when Patrick Mahomes, Tyrann Mathieu and other star players released a video supporting Black Lives Matter and challenging the NFL to do the same.
No major professional sports league in America has a greater imbalance of power between owners and players than the NFL — it's why the union is regularly trucked in CBA negotiations. But top-shelf stars are different, and here some of the league's most popular forced actual change.
League Commissioner Roger Goodell responded within 24 hours, essentially doing everything the players demanded — apologizing for not listening sooner, promising change and saying Black Lives Matter.
"We're at this moment of seminal change," Lebowitz said. "The power, passion and voice of player activism has been elevated to a new height. (Leagues) are embracing it because that power has transcended the ability of the leagues to squash that power. So they have to embrace it."
This is the part that's changing, and the discomfort is coming from at least two places. The first is that when people say they want politics to stay out of _____, what they're really saying is they want politics they don't agree with to stay out of _____.
The second is the shift in power — of athletes leveraging their power. Leagues are joining the movements, motivated by some combination of partnership, public optics, a desire to truly effect change and, of course, profits. The NFL, MLB, NBA, NHL, WNBA and MLS have publicly supported Black Lives Matter and other pushes for social justice. Corporations like Delta, Coca-Cola, Pepsi and others have joined, as well.
"We're seeing these monumental statements," Lebowitz said. "While (athletes) may be part of a larger movement, they also propel that movement."
The change is tangible. Major League Baseball moved this summer's All-Star Game away from Atlanta in response to a new Georgia law seen by civil rights groups as suppressing minority voting. MLB has always been hesitant to publicly embrace political or social issues, but Commissioner Rob Manfred reportedly became convinced that either decision — staying in Georgia or leaving — would be seen through a political lens. The NCAA is considering similar decisions.
Change is uncomfortable, and this is no different. The world is shifting and the ease with which like-minded groups can form is forcing a more open market of power. Leagues are listening to athletes more, same as corporations are with consumers.
Politics has pushed its way deeper into many previously clear parts of American life. Politics have shifted and ended friendships, driven decisions on where people choose to move, even motivated a proposal to literally change our country's map.
We can still keep politics out of sports. That can still be a personal choice. There is no debate over election laws during broadcasts, no signs for political candidates in stadiums. Visibly and publicly, the political stances from leagues and teams are more subtle than your neighbor's yard sign.
But more and more Americans are activating, which means more and more athletes, more and more fans and more and more leagues are doing the same. Sports have always reflected America, good or bad. Turns out that sports are still a unifying force, even as we've become more divided.