FRISCO, Texas - The Cowboys will workout kickers Kai Forbath and Tristan Vizcaino this upcoming week, according to multiple sources. Vizcaino …
ORCHARD PARK, N.Y. - Ravens quarterback Lamar Jackson joined his favorite player in NFL history in the record books in the first quarter of Su…
The NFC playoff picture is beginning to take shape after the 49ers defeated the Saints 48-46 on Sunday afternoon at the Superdome, a game that…
Follow the latest updates from the NFL.
NEW YORK - Pat Shurmur said he feels just as much pressure to win in the final four weeks of this season as he always has. "I feel like I'm co…
MINNEAPOLIS - Vikings cornerback Xavier Rhodes apologized to "the organization, my team, my family" for a sideline outburst in Seattle on Mond…
CHICAGO - Jason Garrett may or may not be coaching his last four games with the Dallas Cowboys, starting Thursday against the Chicago Bears. H…
As I wrote earlier this week, Raiders quarterback Derek Carr should be playing for his job on Sunday. A competent organization treats Raiders-…
"I played in Green Bay," said Damarious Randall, who spent three seasons with the Packers.
DALLAS - When Dolphins punter Matt Haack threw a surprising touchdown pass to kicker Jason Sanders - part of Miami's stunning 37-31 comeback v…
FRISCO, Texas - Cowboys wide receiver Amari Cooper said if the deal is right, he wants to re-sign with the team long-term. Cooper in the last …
A four-point loss to the Chicago Bears. A three-point loss at Washington. A one-point loss at Green Bay. The Detroit Lions 3-8-1 and eliminate…
JACKSONVILLE, Fla. - Jaguars coach Doug Marrone is handing the starting quarterback job back to Gardner Minshew with four games remaining in t…
The Dallas Cowboys aren't in a good place, at least looking from the outside in. But the Cowboys' postseason chances appear solid barring a to…
RENTON, Wash. - Quentin Jammer is already chuckling before he begins to tell the story of how he hardened his little brother in the front yard…
Sunday's 49ers-Ravens game was billed all week as a Super Bowl preview. We should be so lucky to see these two teams play again in South Flori…
BALTIMORE - Lamar Jackson might have captured the attention of the sporting world, but the Ravens quarterback seems intent on keeping his priv…
Russian athletes should be again forced to compete as neutrals at next year's Olympics in Tokyo and other major events, a key World Anti-Dopin…
Colin Kaepernick has been waiting by the phone for a week, but it's all been in vain. According to ESPN's Adam Schefter, no NFL team has calle…
NEW YORK - When Adam Gase finally takes off his baseball cap and falls asleep Sunday night (assuming he doesn't sleep with it on), he should r…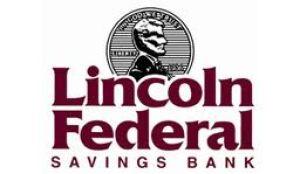 Lincoln Federal Savings Bank

Tabitha Health Care Services

CLEVELAND - When life's got you down, when the job's going nowhere, when you're facing another bad day and wondering why to keep trying so har…
CHICAGO - The Bears' 3-yard touchdown drive and ensuing effort for an extra point in the third quarter of Sunday's 19-14 win over the Giants m…
It's commonly alleged that NFL quarterback is the most demanding job in football. It certainly must feel that way to Jimmy Garoppolo right now…
FRISCO, Texas - The Cowboys plan to be without linebacker Leighton Vander Esch on Sunday against the New England Patriots and likely longer, s…
SEATTLE - My first thought when I heard about the NFL's offer of a workout to Colin Kaepernick – completely out of the blue, choosing voluntar…
A healthy Tua Tagovailoa would have been a worthy selection with the top overall pick in next April's NFL draft. Even those who argue Chase Yo…
CHICAGO - Mitch Trubisky seemed hurt. And not just a sore hip kind of hurt either. As the Bears quarterback stepped into a white tent outside …