Packers or Raiders? Jim Kelly or Joe Montana? Chuck Noll or Don Shula? How much trivia do you know from 52 years of Super Bowls?
It's Tennessee at Kansas City in the AFC, and Green Bay at San Francisco in the NFC. What does each potential matchup look like?
LOS ANGELES - The two young coaches were friends, close like brothers. So in 2017, when Los Angeles Rams first-year coach Sean McVay and then-…
When Andy Reid was an assistant coach at Northern Arizona in 1986, Dave Toub had recently joined Bob Stull's staff at Texas-El Paso and took R…
SANTA CLARA, Calif. - The 49ers on Thursday racked up another award from the Pro Football Writers of America. General manager John Lynch was n…
Alonzo Highsmith won't be hired in an administrative role with the University of Miami football program, despite a brief second flirtation wit…
Don't do it, Trevor Lawrence. For your own physical safety and the financial future of you and your family, don't do it. Don't go back to Clemson.
Now that the Dallas Cowboys have hired coach Mike McCarthy and he is going about the business of assembling his staff, the biggest focus of th…
Chad Johnson, the retired NFL receiver also known as Chad Ochocinco, is eyeing a football comeback.
Ryan Pace has left no uncertainty about his Plan A for the Bears quarterback situation in 2020. The sixth-year general manager wants to see th…
The Bears will move their entire training camp to Halas Hall in Lake Forest starting this summer, the team announced Tuesday.
New Dallas Cowboys coach Mike McCarthy is methodically and efficiently going about the business of assembling his staff.
GREEN BAY, Wis. - Despite the Seahawks' furious second-half rally, Seattle's season ended on a cold Sunday night with a 28-23 loss to the Pack…
Vikings defensive end Everson Griffen was only a couple questions into his postgame media session in the visiting locker room at Levi's Stadiu…
KANSAS CITY - One year, two years, three years, and forever. That's how long the coaches of the NFL's conference championship teams have been …
FRISCO, Texas - And Mike McCarthy makes nine. What began with the legendary Tom Landry in 1960 has now been given to McCarthy in 2020. He was …
It should be clear by now - Tom Brady has no intention of retiring. The 42-year-old quarterback has maintained that he wants to play in the NF…
Another coach from Bill Belichick's tree was made a head coach when the Giants hired wide receivers/special teams coach Joe Judge to be their …
The final straw on ESPN's lead NFL announcing team - or as analyst Booger McFarland might put it, the last of a series of incidents that convi…
Two of the four NFL playoff games went into overtime this weekend. You wouldn't know this by listening to NFL fans and analysts today who are …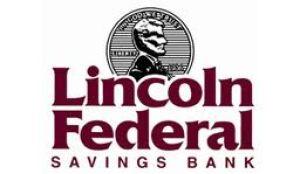 Lincoln Federal Savings Bank

Tabitha Health Care Services
We forget this now, but the Patriots of Bill Belichick and Tom Brady went a decade between Super Bowl wins. They lost twice to the Giants in e…
Mike McCarthy made a bold decision on the eve of Super Bowl XLV. The coach took his Green Bay players ring shopping. It's an enduring memory f…
PHILADELPHIA - Maybe the Seahawks can really pull this off. Maybe they can keep churning out these "bumpy" victories, to use coach Pete Carrol…
On paper, the Cowboys made the most logical decision in the history of Jerry Jones coaching hires Monday. But remove the paper and turn on the…
DALLAS - Now that Jason Garrett has finally been told he's absolutely, positively not coming back, the first question for Jerry Jones is, what…
None of them was No. 1 overall. But when it's all over, one of them will be. For the first time since the 2010 NFL season, there aren't any qu…
The 49ers didn't need to watch the second NFC playoff game on Sunday. I hope they took that surprising bit of extra time to look into travel a…