Andrew Berry has been relentless in chasing down certain edge defenders.
Pete Rose is exactly what you'd expect him to be at 80 years old.
After nearly two decades of NASCAR starts, Jennifer Jo Cobb is set to make her debut in the sport's top series.
Players' legacies would be much easier to properly appreciate if people didn't rush to anoint them as Hall of Famers the second they retired.
AUGUSTA, Ga. — Why the Masters is the world's greatest golf tournament:
Former Chiefs assistant coach Britt Reid was charged with driving while intoxicated, two months after a vehicular crash left a 5-year-old girl…
Carolina Panthers' quarterback Sam Darnold spoke to the media during a zoom press conference after being traded from the Jets for a 2021 sixth…
Clemson quarterback Trevor Lawrence is a generational talent and the best player in this NFL draft.
Japan is a golf-crazy country. There are waiting lists for memberships at driving ranges, let alone the best country clubs.
Didn't want baseball's All-Star Game argument to float off into its regularly scheduled lassitude without a few Sunday observations, submitted…
With the pre-Masters favorites hitting loose shots all over the firm expanse of the Augusta National Golf Club on Thursday, 40-year-old Justin…
Former football star and ex-con O.J. Simpson can relate to the plights of recently traded Jets quarterback Sam Darnold and embattled Houston T…
Jaelan Phillips and Gregory Rousseau are both long, explosive and relentless.
For sports fans across the country, the resumption of the regular sports calendar has signaled another step toward post-pandemic normality. Bu…
Why do we stretch during the seventh inning? Why is a strikeout a "K"? And not that we're complaining, but why are the Red Sox so attached to …
Megan Rapinoe, the outspoken star of the U.S. women's soccer team, called Warriors forward Draymond Green an "ass" for his recent comments abo…
Nike has suspended its endorsement of Houston Texans quarterback Deshaun Watson, the New York Daily News confirmed Wednesday.
The last time the Masters was held in April, Tiger Woods pulled off an improbable and emotional career comeback to win the 2019 tournament for…
Some of my favorite childhood memories took place at Turner Field.
Tiger Woods has been a bigger-than-life presence at the Masters since he won the first of his five green jackets in 1997.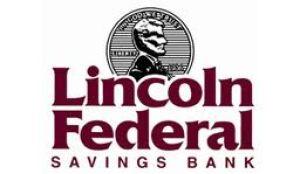 Lincoln Federal Savings Bank

Tabitha Health Care Services
Nothing has ever come easy for Isaiah Thomas as it pertains to basketball.
The question is no longer if the Houston Texans will trade Deshaun Watson before the 2021 season, but rather if the NFL will allow Watson to p…
For the first time the Indianapolis 500 will feature a woman-driven, woman-owned race entry.
The 2021 Masters golf tournament starts Thursday. Who has the best odds to win it all?
Four months ago, almost to the day, Sam Darnold sat in front of the New York media (virtually) and spoke about his uncertain future with the Jets.
Outfielder Christian Yelich has been roundly booed during the Milwaukee Brewers' first trip to Chicago with fans in the stands since 2019, and…
The Carolina Panthers have traded for quarterback Sam Darnold, per a league source.