WEST GROVE, Pa. (AP) — Despite the Tokyo Olympics being postponed because of the coronavirus pandemic, medal-winning equestrian Phillip Dutton…
The Tokyo Olympics have been postponed a year to 2021 because of the coronavirus outbreak, but it's worth remembering that the games have been…
The International Olympic Committee said the Tokyo Games are to be rescheduled to a date beyond 2020, but not later than summer 2021.
Prime Minister Shinzo Abe proposed a one-year postponement for the Tokyo Olympics during talks with IOC President Thomas Bach.
There are no plans to cancel the Tokyo 2020 Games despite the coronavirus outbreak in Asia, Olympic organizers have confirmed.
Social activist and soccer icon Megan Rapinoe has had one heck of a year. After leading the US Women's National Soccer team to a World Cup tit…
Russia has been banned from next year's Tokyo Olympics and other major sports events for four years on Monday as punishment for "flagrant mani…
Russian athletes should be again forced to compete as neutrals at next year's Olympics in Tokyo and other major events, a key World Anti-Dopin…
Curt Tomasevicz, the former Husker football player and Shelby native, and his bobsled teammates finally received their silver medals Tuesday n…
It's the 24th world championship medal for U.S. gymnast Simone Biles, breaking a tie on 23 with the Belarusian men's gymnast Vitaly Scherbo.
Members of the Olympus Track Club in Lincoln competed at the National Junior Olympic Track & Field Championships in Sacramento, California…
JACKSONVILLE, Fla. - For 12 days in South Korea, the only contact Mike and Christina Dressel had with their 22-year-old son, Caeleb, was eithe…
WASHINGTON - After an 18-month Senate investigation found the U.S. Olympic Committee failed to protect athletes from sexual abuse, a pair of s…
SAN JOSE, Calif. - The Summer Olympics in Tokyo will have a California accent when the 17-day sports festival opens in a year. We're not talki…
A sports data company is predicting that, for the seventh consecutive time, the U.S. team will lead all nations with an estimated 126 medals a…
The winners' medals for the Tokyo 2020 Olympics were revealed Wednesday, exactly one year before the event's opening ceremony.
TOKYO - Looking to give the 2020 Summer Olympics something a little different - something a little humanoid - organizers on Monday unveiled se…
Team USA won't be sending its A team to the 2019 FIBA World Cup Qualifiers in China, and at this rate, they might not be sending their B team,…
Paris organizers want to add four sports to the 2024 program, though the other three — skateboarding, sport climbing, and surfing — will make …
International Olympic Committee members voted for the long-favored Milan-Cortina bid over Stockholm-Are from Sweden that also included a bobsl…

Tabitha Health Care Services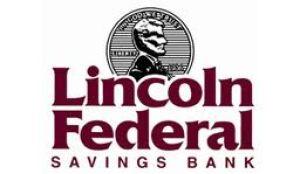 Lincoln Federal Savings Bank
U.S. wrestling champion Joe Rau is learning to bake.
Check out these videos breaking down the latest news and action in sports, including a look at Manny Machado and the San Diego agreeing to a 1…
Nicole Brungardt knew something was missing.
A House subcommittee released the report Thursday, outlining conclusions about the handling of sex-abuse cases involving Larry Nassar and othe…
CALGARY, Alberta — Calgary's bid to host the 2026 Winter Olympics was rebuffed on Tuesday when local voters said "no" in a nonbinding referendum.
Check out these videos breaking down the latest news and action in sports, including swimmer Ryan Lochte's reaction to being suspended for use…