Did the AAF fall short of expectations in its debut week?
The best plays from week one of the AAF.
There's a new league in professional football and it's aiming to complement the NFL. The Alliance of American Football (AAF) is a new league c…
The amount of protests around the NFL ballooned this weekend in the wake of President Donald Trump's criticism of players who protest during t…
New York Jets cornerback Darrelle Revis was charged with four first-degree felonies and one misdemeanor after allegedly being involved in a fi…
PointAfter reviews the offseason transactions of all 32 teams and picks the best addition for each franchise.
Here's a look at some familiar faces in new places — and colors.
We'll start with a trio of Boston Celtics teams who laced up the sneakers more than 50 years ago.
Only Hall of Famers Shaquille O'Neal, Michael Jordan and Magic Johnson trump Lebron James in this context, but the list also shows just how ph…
Are you a Jordan, a Kevin, or an Anthony? Well, you're still probably not in the NBA, but plenty of other people with your name are. 
Nine players to watch at the PGA Tour Champions American Family Insurance Championship at University Ridge Golf Course on June 24-26 in Madison.
For whatever reason, the baseball gods have frowned upon these five hurlers.
Here are players who truly had ice in their veins throughout the 2015-16 season.
A data analysis by PointAfter reveals the luckiest (and unluckiest) NBA draft lottery teams since the lottery system was instilled back in 1985.
Even though the NBA has slowly moved away from paint-bound big men, frontcourts remain integral to success.
Gordie Howe, the rough-and-tumble Canadian farm boy whose boundless blend of talent and toughness made him the NHL's quintessential star durin…
While diamonds in the rough crop up every year, having a high pick is extremely valuable, and the top selections often go on to MLB stardom. 
Five of the top 10 rushing QBs primarily played during the 2000s — and one is an active gunslinger who's in good shape to take over the top sp…
The 2016 free agent class of 2016 is a pretty shallow crew.

Tabitha Health Care Services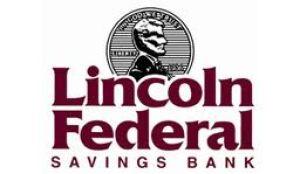 Lincoln Federal Savings Bank
There's an immense amount of talent up top, but those who label this the best class ever may not remember its alarming lack of depth.
Not every first-year signal caller takes the NFL by storm. Some rookies are thrown into the fire and emerge deeply scarred.
There's lots of ways to earn this infamous label: Hauling in a huge salary while underperforming; cashing checks without playing games; or jus…
Splash Brothers Stephen Curry and Klay Thompson made up the best backcourt in the NBA this season, hands down. But how do their peers stack up?
The Denver Broncos taught us last season that defense wins championships. That being said, good quarterbacks get teams to the playoffs.
The NFL has announced a new rule about personal fouls for 2016. These are the guys who need to watch out.
For fans who don't have a horse in the race, watching a closely contested Super Bowl that comes down to the wire is the best-case scenario.