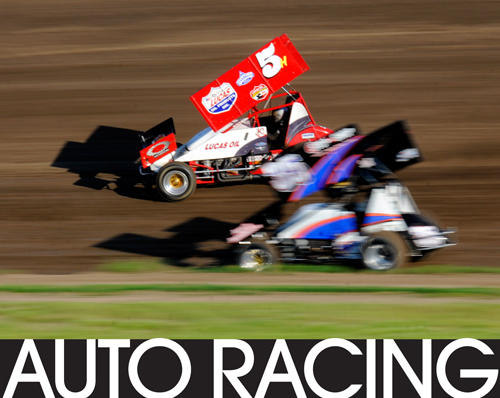 Any racer would be impressed by the run Kelly Boen is having this season in his NCRA late model.
That touring group makes a rare stop at Eagle Raceway Friday night, and the Henderson, Colo., driver will definitely be the one to beat in the $3,000-to-win event.
Boen, a fixture throughout the Midwest and four-time series champion, has won six of the 12 NCRA events this season. He's also had nine top-five finishes and only missed the top 10 once.
No wonder he holds a 215-point lead over Bellevue's Corey Zeitner. Farther back are Lincoln's Jase Kaser, Wylan Petrie of Solomon, Kan., Jason O'Brien of Atlantic, Iowa, and Marquette's Kyle Berck, the 2009 NCRA champ.
Friday night's show -- appropriately billed as the "Rumble in the Bullring" -- marks only the fourth time the NCRA drivers have tested Eagle's one-third-mile high banks. The first three of those events came in 2002. The sanctioning body didn't return again until 2008, when Elk Mound, Wis., driver John Kaanta earned the win.
You have free articles remaining.
The bonus to Friday night's show figures to come in the IMCA modified division.
Beatrice is pushing its weekly show back a day because of the Gage County Fair, and Butler County Motorplex also is dark Friday night, so Eagle will have an extremely large and even stronger field of IMCA modifieds.
The race for Eagle's track title appears to be coming down to a three-man shootout between Beatrice's Johnny Saathoff and Jordan Grabouski, and Osceola's Dylan Smith.
Saathoff leads Grabouski by 12 points, while Smith is another 19 points back. Smith, the defending national champion, is currently third in national points.
The IMCA modifieds also will join the 360 sprints on Eagle's Saturday night card. The chase for the sprint car title also is jumbled, as Fort Calhoun's John Klabunde is just seven points ahead of Hamburg, Iowa, veteran Terry Holliman, and just eight up on rookie Jordon Boston of Crete and Lincoln's Gene Ackland.
Boston has replaced his father in Rick and Michelle Bowers' No. 4 entry. Mike Boston, who had a nasty crash in last week's feature after a part broke, has returned in the Boston family's No. 51 he's driven to numerous wins.