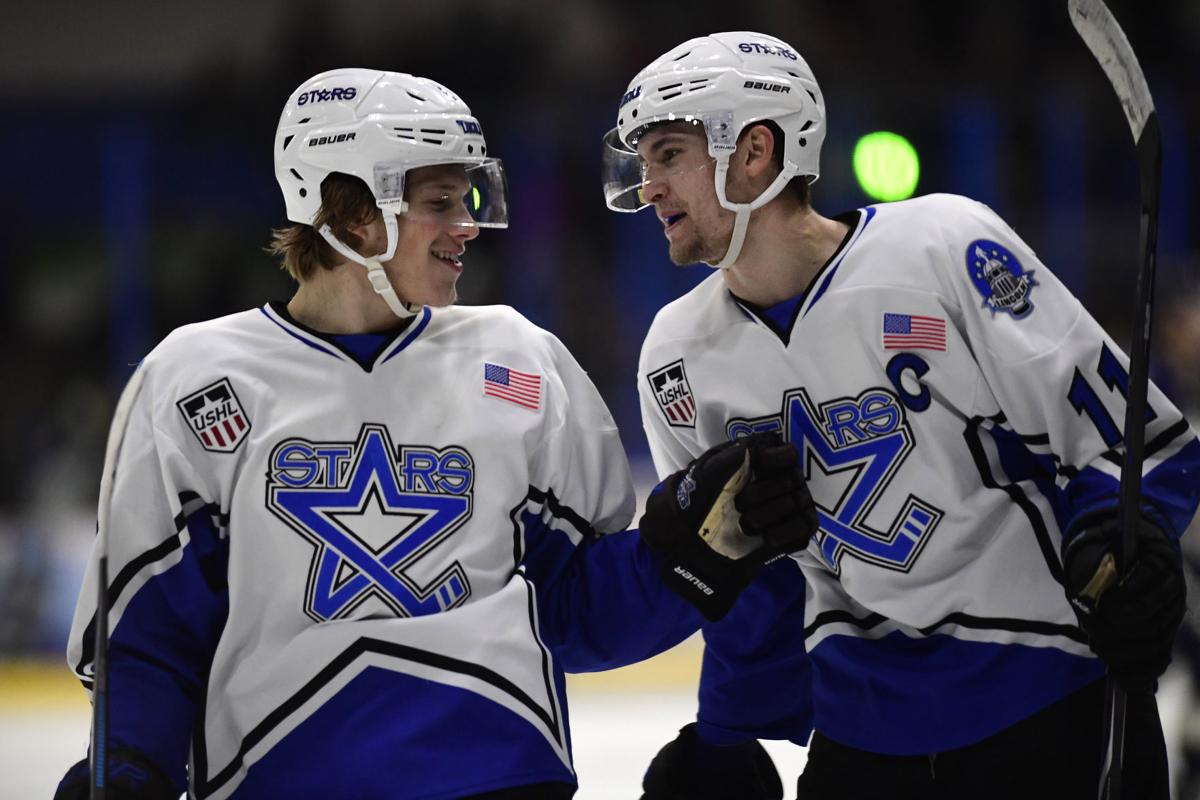 The Lincoln Stars offense has hummed as of late, but one crucial aspect has still been missing.
"Score," Stars coach Cody Chupp said. "Score when you get that opportunity."
Lincoln had plenty of chances last week, outshooting Des Moines in back-to-back games Thursday and Friday, but skated away with two losses. The Stars also held the Buccaneers without a shot for the first 9 minutes, 30 seconds in Thursday's contest.
"A little bit of (momentum) did transfer over," Chupp said about the Stars' last win, a 7-4 victory in Waterloo. "What I didn't like in our games against Des Moines was our consistency in that effort.
"When we had mental lapses, when we had physical lapses, when we had emotional lapses, that is where teams take advantage, and I've been saying it all year and it still holds true, you can't have those kinds of lapses."
You have free articles remaining.
Those lapses came at the expense of the Stars being outscored 12-5 over their last three games, including a loss Saturday at Dubuque.
"Chasing the game or pushing the game in those situations can be dangerous," Chupp said. "All of a sudden, you're skating in the wrong direction in transition and different things like that when you feel like you're creating momentum and creating chances, that maybe I need to jump into this hole and be the guy that scores the goal.
"It's not an unwillingness to do things right, it's just a young reaction to the situation that they are in of, 'I want to try and push this' and 'I want to try to score a goal to give our team an edge here.' Really what it is about is staying consistent to what has created those grade A's (chances) and trusting it."
The Stars will have a good measuring stick this weekend, traveling to the USHL's Eastern Conferences bottom team Madison on Thursday before facing Omaha on Saturday and hosting the East's top team, the Muskegon Lumberjacks, on Sunday.
"Teams will be a little less familiar for us this weekend," Stars forward Tristan Ashbrook said. "But as any weekend goes we are going to focus on ourselves, and if we do that, it is going to be a lot better than what the other team is going to do."
Briefly
Lincoln added forward Brock Bremer and defenseman Hunter Skinner from Muskegon on Wednesday in exchange for defenseman Declane Carlile and forward Max Ellis. The Stars will also receive a 2019 Phase II fourth-round pick and a 2020 Phase I fourth-round selection, along with future considerations.