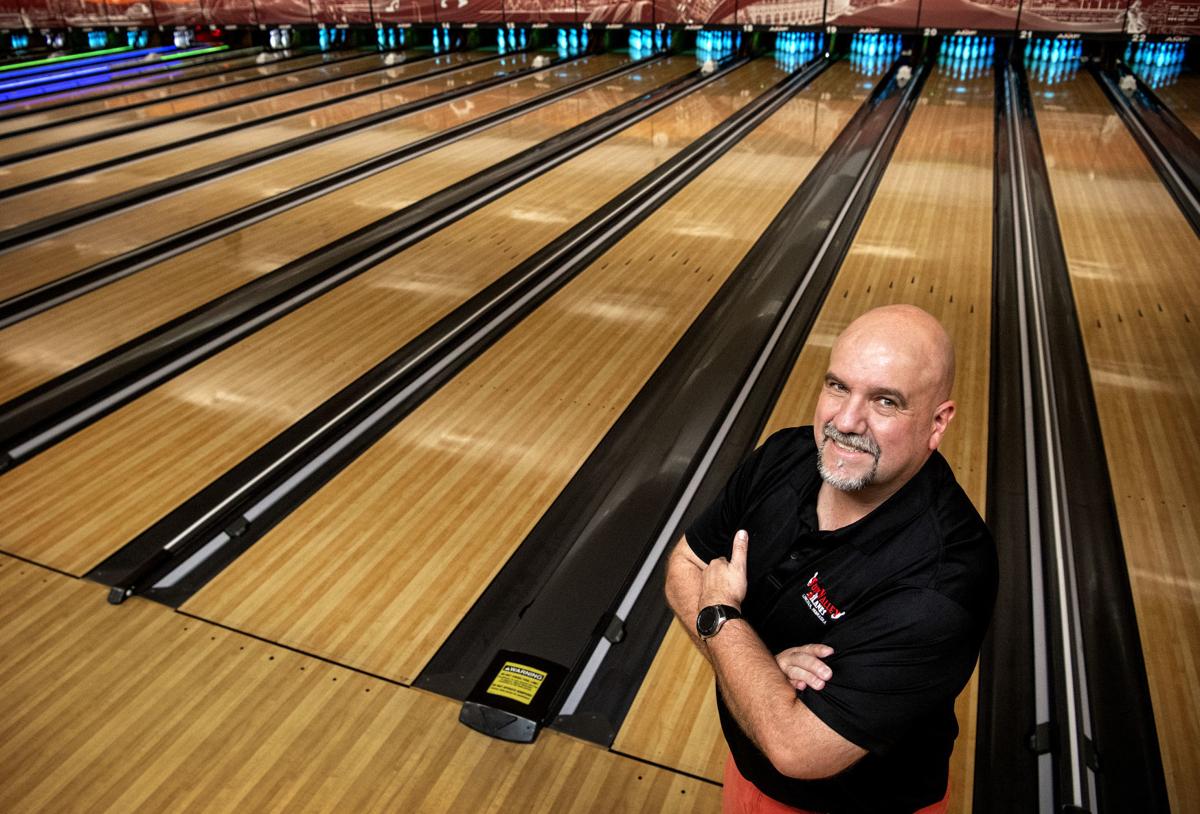 The U.S. Open feels like a lifetime ago. 
Sun Valley Lanes in Lincoln hosted one of four majors on the PBA Tour in February, marking the first PBA event in Nebraska since 1971.
The bowling center was packed. The spectator section, which held 260 people, was sold out. There were television crews. Media. Bowlers and their entourages. And now? 
The PBA hasn't been in the state since 1971 for any event, let alone a major. But the group targeted the 32-lane center for the US Open.
"We have more time than we know what to do with," Sun Valley owner John Losito said. 
Like many businesses, bowling centers across the city have been forced to adapt to a new reality as part of the coronavirus pandemic. Since March, people have been reluctant to leave their homes, let alone go bowling. 
As other establishments slowly begin to open their doors for guests, Losito and 48 Bowl general manager Jason Korn think it could be time for their businesses to do the same.
After all, bowling alleys naturally fit within health directive measures. For example, lanes are more than 6 feet apart, and measures, such as only operating on the odd- or even-numbered lanes "lends itself very well to social distancing," Losito says. 
Losito and Korn recently teamed to draft a proposal to the mayor and governor's office. The proposal asks for bowling alleys to be permitted to field a half-capacity crowd, like restaurants. Of course, the alleys are prepared to offer rigorous safety measures, including sanitation, limiting shared items and requiring employees to wear face masks. 
"We want to work with the community in providing a safe environment for both our staff members and guests," Losito said in an email.
Sun Valley has chosen to use the hiatus productively, even as their lanes remain unoccupied. The bowling center is in the midst of a $4 million expansion — laser tag, arcade, sand volleyball and more — and the upgrade could be completed sooner rather than later as a result of the layoff. 
"Obviously, the situation is not a good thing," Losito said. "But we are trying to make the best out of it by using this time the best way we know how to, so we did move up the construction and renovation process."
In late March, Losito told the Journal Star the laser tag arena addition is still on track to open Aug. 1, but his kitchen expansion might open early. He said the plan was to be open by July 24.
Korn said Parkway Lanes and Hollywood Bowl could have operated under the 10-person limit since the regulations were put in place by government officials in March, but the group wanted to do their part in helping slow the community spread. 
Plus, there are financial considerations. 
"At this point, we've considered opening but, we crunched the numbers, and it just doesn't really make sense for us to open for max of 10 people at a time," Korn said. 
Both leaders have been tasked with financial tasks. Losito has reallocated funds originally reserved for the renovation to his employee payroll. Korn has worked with the alley's owners to manage funds. Both have secured PPP loans from the Small Business Administration, which are aimed to help keep workers employed during the pandemic. 
Soon, they hope to see some pins fall. 
Concerned about COVID-19?
Sign up now to get the most recent coronavirus headlines and other important local and national news sent to your email inbox daily.