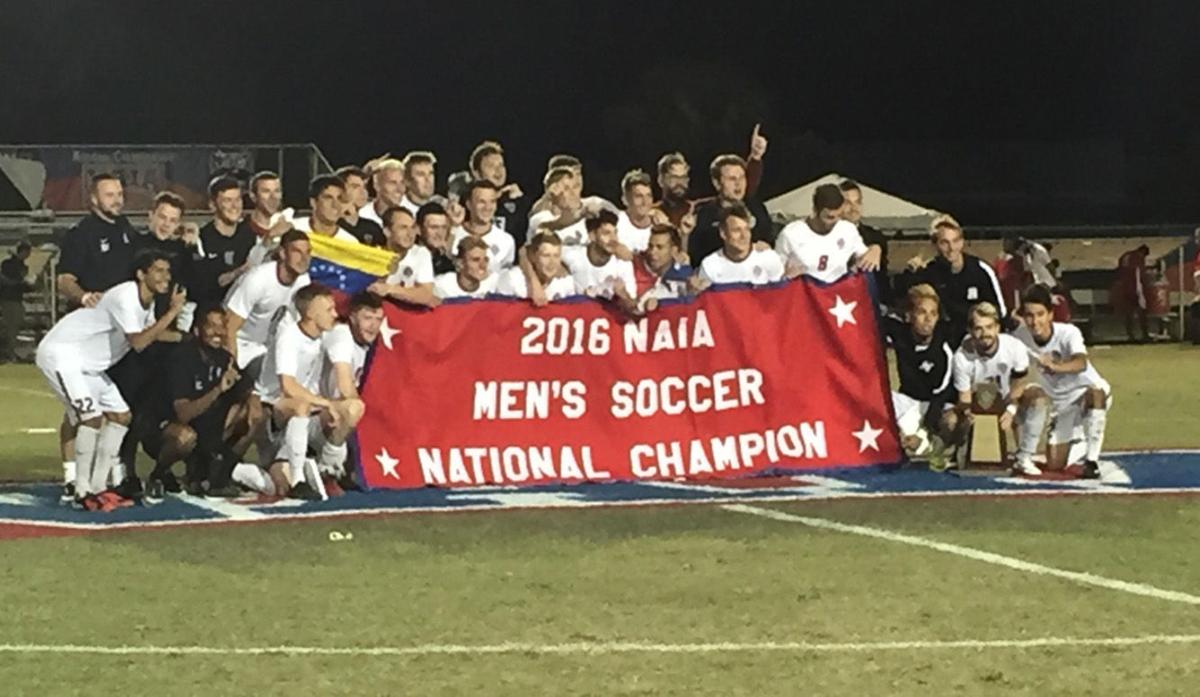 Lincoln's semi-pro soccer team has a roster.
The Nebraska Bugeaters released their roster as the club also held its first practice at Abbott Sports Complex on Monday evening.
And the newest club in the United Premier Soccer League went to the state college ranks to fill out its first roster.
Of the Bugeaters' 40 players, 30 have state college connections to Hastings College, Concordia University, Doane College, Bellevue University, Nebraska Wesleyan, Creighton and the the University of Nebraska-Lincoln club team.
The roster features 10 players with Hastings College connections, as Broncos men's head coach Aaron Champenoy is the Bugeater's technical director. Champenoy helps the club develop technical guidelines and evaluate talents.
That group is highlighted by Daniel Whitehall, the three-time Great Plains Athletic Conference offensive player of the year and the 2016 NAIA national player of the year when Hastings won the national title.
The roster also features Lincoln East graduate Jonah Garbin (Doane) and Lincoln North Star graduate Caleb Osmond (Hastings).
Nebraska Bugeaters roster
College/former club in parentheses
Defenders--Damien Austen (Hastings College); Sam Klos (Marquette/UMF Einherji Iceland); Manut Wol (AZ Scorpions); Jonah Garbin (Doane College/St. Louis Lions); Aries Fung (Concordia/Kitchee SC); Joe Connolly (Hastings College); Jaaziel Thompson (Iowa Western CC); Matt Waldoch (Nebraska Club); Luke Batters (Concordia); Cole Horner (Nebraska Club); Allen Castaneda (Hastings College/West Virginia Chaos).
Forwards--Marcelo Hernandez (Concordia); Micah Lehenbauer (Concordia); Tobias Maertzke (Bellevue); Drew Miller (Nebraska Wesleyan); Tanner Miller (Iowa Western CC); Mark Heath-Preston (Bellevue/Des Moines Menace); Daniel Whitehall (Hastings/Chattanooga FC); Dakheel Sulaiman; Stefan Foulke (Hastings College).
Goalkeepers--Harry Wray (Bellevue); Bekenson Fortune (Haitian National Team); Mateo Cuartas (Hastings College).
Midfielders--Edwin Espinoza; Lewis Rathbone (Concordia); Murilo Ceruli (Hastings College/Midland-Odessa Sockers); Cain Smith (Northwest Tech College); Shahin Tavarov (Iowa Western CC); Aaron Onion (Nebraska Wesleyan); Mohamed Lamine (Bellevue); Florian Daut (Creighton); Ariel Ayala-Reyes (Bellevue); JT Seger (Creighton); Zach Barnes (Creighton); Erik Fahner (Drake University); Jacob Pease (Bellevue); Jonathan Lopez (Hastings College); Nate Miller (Hastings College); Caleb Osmond (Hastings College); Mike Paye (Creighton).