Lincoln native Erik Gustafson came out on fire — literally — during his first appearance on ABC's mini golf competition "Holey Moley."
On a calendar void of the Red-White Spring Game, the Lincoln Marathon and the blue jackets of the annual state FFA convention, the loss of the…
The horse racing track in Grand Island concluded an unprecedented season Wednesday, a stretch that included 40 days of racing, the majority of…
The ATP Tour is scheduled to resume play July 31, more than five months after closing down because of the COVID-19 pandemic.
Budler is on the path to crack the roster of the U.S. men's U-18 team, attending meetings and camps.
Lincoln Race Course received approval to cancel a live racing event in June due to the coronavirus pandemic. 
Instead of Paris, Lincoln native Jack Sock is back in his hometown for the first time since the fall of 2017, awaiting a chance to return to A…
As other establishments slowly begin to open their doors, John Losito and Jason Korn think it could be time to do the same.
A day after revealing plans to start youth baseball and softball, Gov. Ricketts discussed how teams should approach out-of-state tournaments. 
The racetrack announced it is eliminating one day of its extended season due to racetracks around the country launching re-open efforts. 
The Nebraska State Racing Commission on Wednesday voted unanimously in favor of a 12-day extension that will begin May 4 and run through May 31.
As one of five thoroughbred tracks in the country still racing, Fonner Park has seen a jolt in wagers since adjusting its schedule in late March.
Each spring, my high school soccer team chooses a theme for the season. This spring, it was "I can, I will," which reflects the growth mindset…
The Trials were originally set for June of this year, but were postponed after the Tokyo Olympics were pushed back a year.
Fonner Park in Grand Island will continue its horse racing season without spectators through April.
With pools around the globe closed due to COVID-19, many competitive swimmers, including a former Thunderbolt, are recalibrating before diving…
The grandstand was empty, but there were eyes from across the country and beyond planted on the action at Fonner Park on Monday.
Amid the COVID-19 breakout, the Grand Island track is putting in place a no-spectator trial period, which will begin Monday and run through April 1.
Fonner Park in Grand Island will suspend its thoroughbred racing season until further notice amid concerns about the novel coronavirus, the tr…
Brent Wetovick and Ieva Turke both captured gold medals to highlight Nebraska's performance in the Big Ten meet.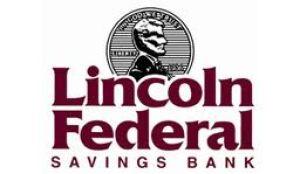 Lincoln Federal Savings Bank

Tabitha Health Care Services
Perry Crowell may have not won the PBA U.S. Open on Sunday at Sun Valley Lanes, but he won the heart of the sold-out crowd.
Jason Belmonte converted a late spare to capture his first-ever PBA U.S. Open title on Sunday at Sun Valley Lanes.
Anthony Simonsen, Jason Belmonte, Dick Allen, Chris Via and Perry Crowell all qualified Saturday for Sunday's stepladder finals.
Anthony Simonsen, the top qualifier after four rounds of bowling, continued his strong play at the PBA U.S. Open in the first round of match p…
Monday was devoted to practice for bowlers at the U.S. Open at Sun Valley Lanes. Journal Star photos by Gwyneth Roberts
Zach Wilkins of Canada averaged 222.13 over eight games Thursday to push his pinfall total to 5,331 at the PBA U.S. Open at Sun Valley Lanes.