Pete Dye never thought golf was meant to be fair, inspiring him to build courses that were visually intimidating. The island green at the TPC …
The Oct. 23 Best Ball Fun Day at Pioneers Park yielded some low scores, and while the day started cool, it warmed up nicely and provided great…
Eighty-five golfers enjoyed a great day and fast-paced play during the Oct. 16 Shamble event at the Highlands Golf Course, as Lincoln Senior M…
Papillion has become a favorite stop for the Lincoln Senior Men's Golf League Fun Days, with Tara Hills and Eagle Hills providing a quality go…
Lincoln City Golf consists of five courses, which include Jim Ager (Par 3 course), Highlands, Holmes Park, Mahoney and Pioneers golf courses l…
October is certainly unpredictable for weather, but the Lincoln Senior Men's Golf League could not have asked for a better day for the Oct. 7 …
It's not often that Lincoln Senior Men's Golf League members can say they handled a tough course, but the Sept. 25 LSMGL Shamble event took ad…
After six inches of rain fell in the Valley area, many were concerned about the course's availability for the Sept. 23 Scramble Fun Day. Howev…
Heartland Cancer Foundation hosted its annual golf tournament at Wilderness Ridge Oct. 3 and raised $20,000 for southeast Nebraska cancer pati…
It has been a number of years since the Lincoln Senior Men's Golf League has golfed at Indian Creek in Elkhorn. That was mostly due to the mow…
Great course conditions and weather did not lead to record low scores in 2019 as they did last year, but tough pin placements and quick greens…
Six holes-in-one were reported at Pioneers Golf Course in September, according to Kat Scholl of Lincoln Parks and Recreation.
A total of 124 golfers participated in the annual Lincoln Municipal Golfers Association Miller Lite 4-Man Scramble at Holmes golf course Sept. 8.
Rain in the middle of the Fun Day Shamble Sept. 9 caused a 45-minute delay halfway through the Fun Day tournament at York Country Club. Howeve…
Gloria Bruner hit a hole-in-one 136 yards with a 3-iron Sept. 15 on hole No. 8 at Pine Lake Golf Course. The feat was witnessed by Kelsie Farriger.
The Lincoln Senior Men's Golf League's Sept. 4 Shamble Fun Day event was a horse of a different color compared to the May event that saw tempe…
The 12th annual Golfing for a Reason tournament raised a record-setting $33,000 to benefit the Aiding Angels Foundation Aug. 24 at the Highlan…
The annual Air Force Association (AFA) scholarship golf tournament will tee off Monday, Sept. 30 at Wilderness Ridge Golf Course.
Lincoln Senior Men's Golf League groups were challenged with three different formats for the three flights of U-Pik teams that played on all t…
Because of rain, the Lincoln Senior Men's Golf League's Aug. 21 Fun Day was canceled; however, division winners for 2019 were recognized and a…

Tabitha Health Care Services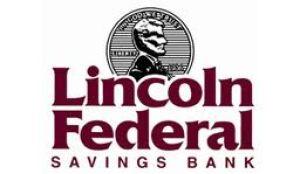 Lincoln Federal Savings Bank

Patrick Clare of Lincoln enjoyed a recent trip to Wildhorse Golf Club in Gothenburg, Nebraska, where he hit a hole-in-one with his pitching we…
Changing from a Shamble to a Scramble seemed to lend itself to a quicker pace of play, but that did not seem to materialize for the Aug. 12 ev…
A turnout of 27 teams comprised the field Aug. 11 at Pioneers Golf Course. All who waited out a short rain delay were rewarded with some great…
Lincoln City Golf invites qualifying veterans to participate in a free six-week developmental golf program beginning Aug. 29. The PGA HOPE (He…
I am not Mr. Tech. Not by a long shot. My smartphone makes me feel pretty dumb most days.
The 10th annual Clinic with a Heart Golf Tournament on Monday, Aug. 19 at Hillcrest Country Club, 9401 East O St., will raise funds to help dr…
The 12th annual Golfing for a Reason benefit for the nonprofit Aiding Angels Foundation will tee off with a shotgun start at 1 p.m. Saturday, …