Girls and Women in Sports and Fitness Award winners for 2019
See profiles of those being honored this year for their contribution to girls and women in sports and fitness. All winners will be honored at 6 p.m. Wednesday at the GWSF awards banquet in the Nebraska Champions Club, 707 Stadium Drive. Questions? Contact John Mabry at johnmabry47@gmail.com.
COLLEEN ARNOLD: Carmel Sheppard Spirit Award winner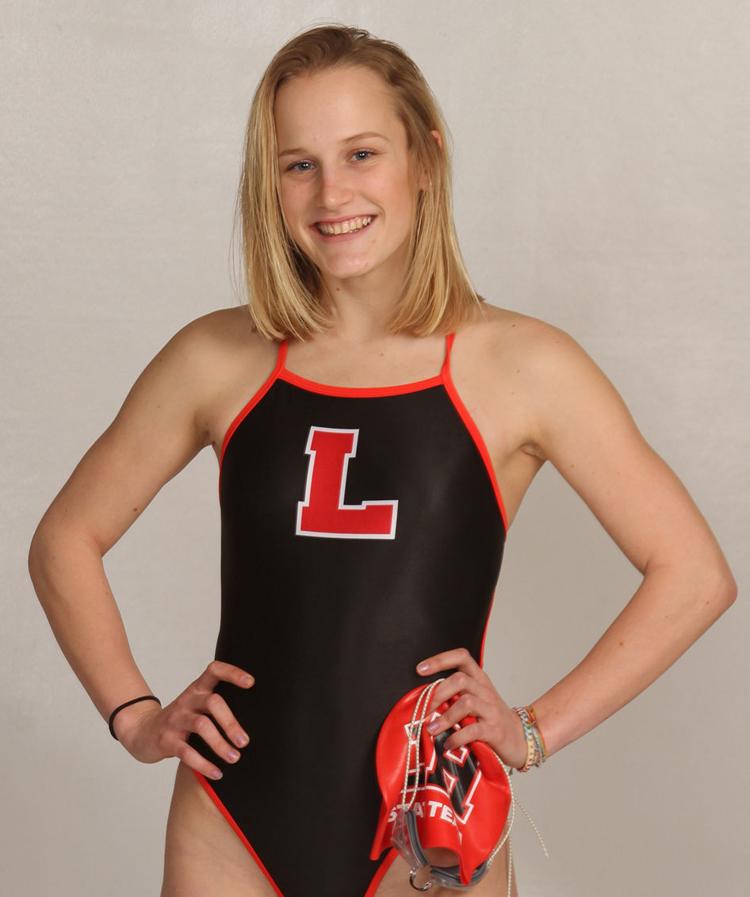 Focus is a big part of Colleen Arnold's life.
After the first two periods of her school day at Lincoln High, she's off to the Lincoln Public Schools Science Focus Program, aka Zoo School, where core classes account for the rest of her school day.
Then it's back to Lincoln High, where her focus shifts to athletics. Currently, the senior student-athlete is working with her swimming teammates to improve on two school-record times set last year.
History repeated
With all personnel returning intact to both the 200-meter freestyle and 200-meter medley relays, Arnold is optimistic that history can be written again this season.
"We set the new school records at the conference meet last season and rewrote them by improving our times at the state meet," said Arnold, recapping the historic season. "It was a great year, and we have everyone back who swam on those relays."
Attributes such as "commitment, leadership and competitive spirit" were used by Lincoln High assistant swim coach and science teacher Sharill Luedtke in nominating the team leader for the Carmel Sheppard Spirit Award presented by the Girls and Women in Sports and Fitness committee.
The GWSF committee concurred. GWSF will honor the leading Link during a recognition banquet Wednesday evening at The Champions Club.
Late bloomer
Arnold has made great strides in a short time period. Four years ago, the encouragement of a friend persuaded Arnold to test the waters during her freshman year at Lincoln High.
"I was looking for some sort of off-season training between cross country and track seasons," the Lincoln High senior reflected.
Brimming with confidence and unbridled enthusiasm, Arnold tasted some early success. She embraced the team concept and joined the Woods Park team to compete in the Lincoln Parks and Recreation summer swim league. As her times dropped, her enthusiasm soared.
"She moved into a competitive club, which propelled her into being state-ranked," said Luedtke, one of her high school coaches. Focused on making the Lincoln High team her top priority, she racked up varsity letters as she lowered her times.
Steeped in tradition
The storied history of Lincoln High underscores the achievements of the two record-setting relay teams, Luedtke noted. "With Lincoln High being the oldest school (established in 1871), and having a rich history of incredible swimmers, our school records are very hard to beat," Luedtke said.
Emily Smith, Johanna Schubert and Arnold swim on both record-setting relays. Nella Maynard joins them on the 200 medley relay. Katie Smith swims on the 200 freestyle relay, which placed sixth at the state meet last season.
The 200-meter freestyle relay swam a school-best 1:40.76 and trimmed more than three seconds off the school record of 1:44.03 set in 2003. The record-setting medley relay recorded a 1:53.50 last season, erasing the school standard of 1:57.77 set in 1985.
Arnold also earned two varsity letters in cross country and has accumulated three in track and field, contributing to a state meet-qualifying 4x800 meter relay team last spring.
A gifted student, Arnold carries a weighted 4.35 GPA and is considering swimming at the college level. She said Nebraska Wesleyan University and Midland University are probably her top-two finalists.
EMMA KAUF: Star City Sports Youth Athlete of the Year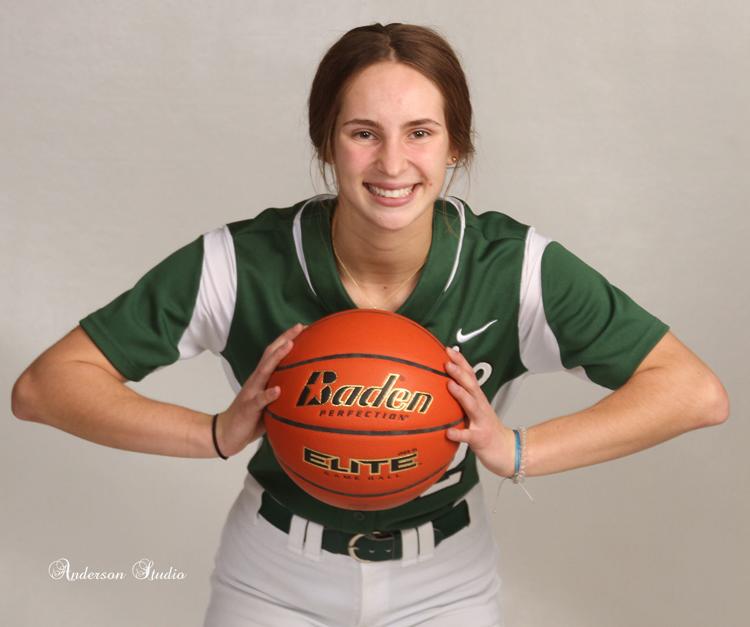 Emma Kauf isn't your prototypical home-run hitter.
"I approach every at-bat with a goal of putting a good swing on the ball, making contact, and putting it in play," says Lincoln Southwest's Sultan of Swat. "Beyond that, whatever happens, happens."
During her three-year high school softball career at Lincoln Southwest, what happened most frequently when the Silver Hawks catcher made contact put a smile on the face of her head coach, Mark Watt.
Kauf ended her high school softball career by setting a state All-Class single-season record for runs (81) and the Class A record for home runs (22). For her scintillating career, she set the All-Class record for home runs (59), eclipsing the mark of 40 set by Lincoln Southeast's Madison Otte in 2016. Kauf also set career All-Class records for runs (236), RBI (214) and the highest career batting average in Class A (.535).
Following her junior year, the recognition of Kauf's achievements took on an even broader scope when she was named to the High School All-America first team by the National Fastpitch Coaches' Association – a designation reserved for the top 16 players in the country. That season, Kauf hit at a lusty .603 clip, slugged a state record-tying 19 home runs and scored 79 runs for the state Class A runners-up.
Team-oriented
Shortly after the fall 2017 season, the then-Southwest junior said she'd sacrifice all of her individual honors and records in exchange for being part of a state championship team. That goal would reach fruition last fall when Southwest won the school's third state softball title in historic fashion.
"One of our games involved a five-hour rain delay," she reflected. An added challenge came in the form of an opening-round loss that put LSW in the losers' bracket.
"We had to win the next five games, including two over Papillion-La Vista South, and we managed to do it. It was super-competitive," she recalled.
Kauf played her freshman season at Papillion-La Vista South before she and her family moved to Lincoln.
3 sports, 3 titles
Midway through her senior year, Kauf already has the distinction of having contributed to three state team championships in three different sports.
The 5-foot-8 point guard was a key reserve on the Silver Hawks' state championship basketball team two seasons ago. Moving into a starting role as a junior, Kauf displayed defensive toughness in helping LSW return to the state tourney's final four before being ousted.
Hoping to make another deep run in this year's state tourney, the Silver Hawks sported a 14-3 record in games played through last weekend.
In track, Kauf has been a key sprinter and jumper on multiple city, conference and district title teams, and was an alternate on LSW's state meet-qualifying 4x400 relay team last season.
Kauf said she will bypass her senior season of track this spring to hone her softball skills, joining a select team that will travel to tournaments as far-reaching as Arkansas, California and Florida.
Future Yellow Jacket
In the fall, she will enroll at Georgia Tech University, where the student-athlete with a weighted GPA of 4.3 has accepted a scholarship to major in biology and serve as a catcher for the Yellow Jackets softball team.
Jaden Ferguson – a teammate of Kauf's on the LSW basketball team – and Kauf will receive 2019 Star City Sports Youth Athlete of the Year awards Wednesday evening from the Girls & Women in Sports & Fitness committee.
JADEN FERGUSON: Star City Sports Youth Athlete of the Year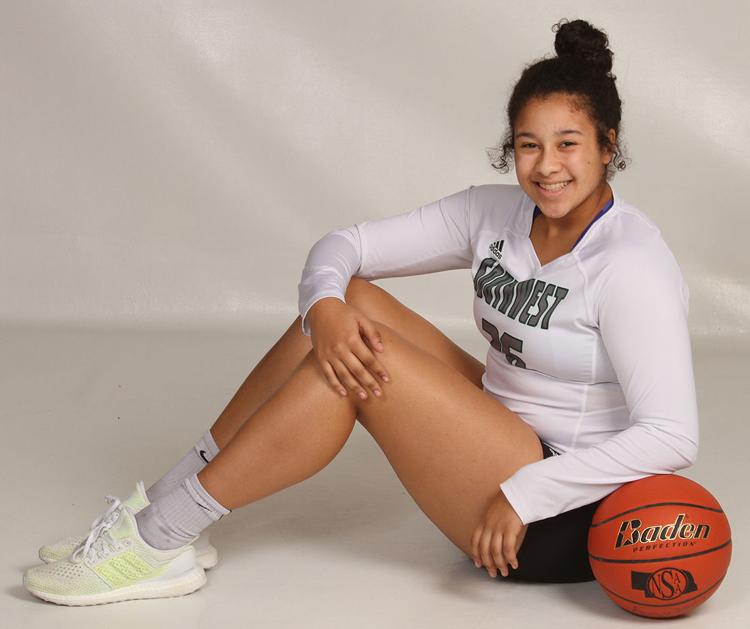 Jaden Ferguson has rewritten several school records and contributed to state team championships in two different sports during a glittering career at Lincoln Southwest High School. She will leave an indelible mark when she graduates in June.
But the consummate team leader says she wants to be remembered most as someone who brought awareness to topics within our community. That is especially true of the Martin Luther King Youth Rally and March, which marked its 24th annual observance in Lincoln on Jan. 21.
Her sports achievements speak for themselves, but her participation in the MLK Rally since fourth grade is something that the high school senior holds closest to her heart.
"Jaden has a bright career ahead of her, and I believe that to be true from the involvement, hard work and dedication she has put into every aspect of her life," said Mark Novotny, head coach of the Lincoln Southwest volleyball program, whose school records have been rewritten by the three-sport performer.
Ferguson is a standout student-athlete, active volunteer, community activist, hard worker and role model. And next Wednesday, she'll add a Star City Sports Youth Athlete of the Year award to that list as the Girls and Women in Sports and Fitness committee honors her during a banquet at The Champions Club.
Volleyball at NWMSU
The 6-foot-tall outside hitter will continue her volleyball career this fall at Northwest Missouri State University, where Coach Amy Woerth will welcome the Southwest Silver Hawk to the Bearcat family.
Ferguson accrued 1,310 kills, 846 digs, 152 aces and 144 blocks in her career at LSW. She was a two-time All-State and three-time All-Conference selection in volleyball.
Ferguson also drew the interest of college basketball coaches, having earned All-State honors in each of the past two years. She is on target to achieve her third season of postseason honors in basketball.
Ferguson said the chemistry she enjoyed with NWMSU coaches during camps on the Maryville campus was a deciding factor. "It was a beautiful campus with great coaches," Ferguson reflected. "It was an amazing atmosphere … you could just sense the energy level on campus."
She said her field of finalists also included the University of South Dakota, the University of Nebraska at Kearney and Regis University in Denver.
Ferguson said her volleyball development has been nurtured through her participation in the Nebraska Juniors Volleyball program, with which she continues to be affiliated, and the Omaha Sports Academy.
Basketball records
Ferguson's basketball prowess blossomed early in her LSW career. The rim protector was just a sophomore when she helped propel the Silver Hawks to the state Class A team championship in 2017.
In a Jan. 18 email, LSW head coach Jeff Rump said his basketball team's leader had already rewritten the school career records for rebounds (645), free throw attempts (493) and free throws made (343); also set free throw records for most made in a game (14) and in a season (145), and was second on the school career charts for scoring (1,131) and two-point field goals made (351).
Track accolades
Superlatives such as "leadership abilities, work ethic, and physical and mental toughness" were also mentioned in a nomination letter submitted by the honoree's track and field coach at LSW, Brett Schuster. Ferguson's medal in the triple jump helped the Silver Hawks win the 2018 girls state championship track and field meet title in Class A last spring.
Dedicated to excellence in the classroom as well, Ferguson balances a challenging course load with extracurricular activities. She carries a 4.2 GPA at Southwest, and plans to major in journalism at NWMSU.
RYLY JANE HAMBLETON: GWSF Anne Campbell Pioneer Award winner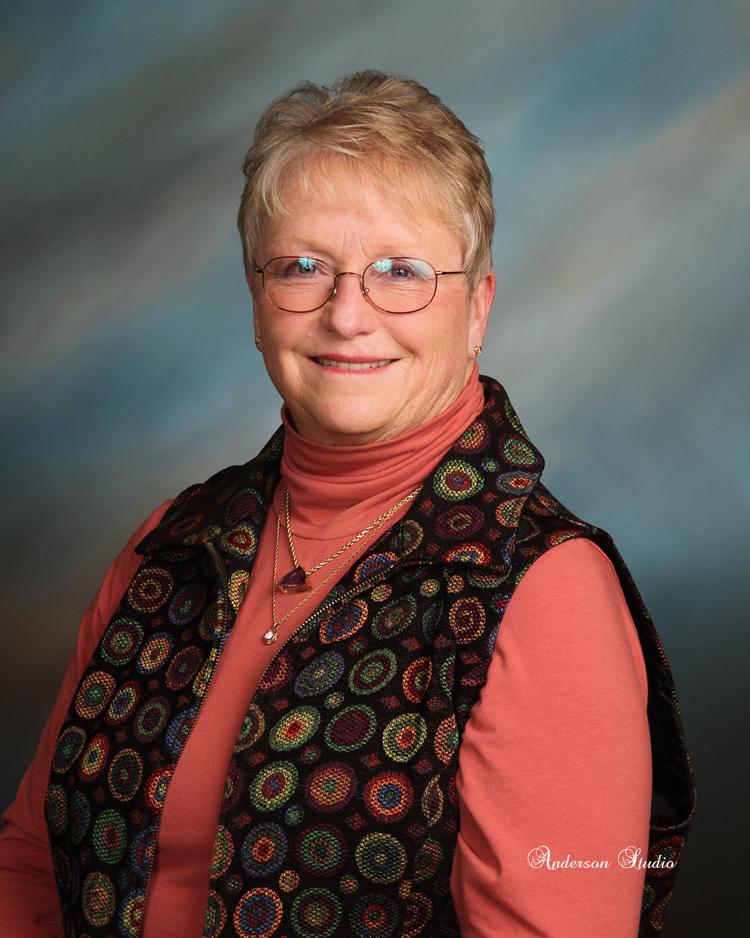 Ryly Jane Hambleton couldn't play sports in high school because she was pre-Title IX, but she went on to be one of the first Nebraska women to cover them for a state newspaper.
Growing up in Scottsbluff, Hambleton recalls spending summers following her older brother Randy's Legion baseball team around. She grew to love sports even though there were no organized teams for girls at the time.
After graduating from the University of Nebraska with an emphasis in journalism in 1974, Hambleton took a part-time position in the Lincoln Journal Star sports department. After a short stint as women's sports information director at UNL, she returned to the Journal Star full time two years later. She retired in March of 2017 with 39 years of service.
Hambleton was girls prep editor for three years and rated girls volleyball and selected all-state teams for volleyball, basketball and track. In 1985, she took over the boys prep editor position that her husband, Ken, had held. As part of those duties, she covered all high school boys sports and home Husker games when a beat reporter couldn't.
The Journal Star had begun naming Academic All-State football teams by then. "I said it should be for all sports," Hambleton shared, so the program was expanded.
As a writer, Hambleton said two of her goals were to get athletes to open up and to earn the coaches' trust. One way she did that was in her reporting.
"I didn't feel it was my job to build that animosity between teams," she explained.
She tried not to focus on failures either. Instead of crucifying the high school player who fumbled, she preferred to include who recovered it. Letting coaches and players tell the story and keeping her own game statistics so she could monitor trends was also important to Hambleton.
When covering the opposite sex, she faced a few obstacles. But overall, Hambleton said athletic directors, coaches and male sportswriters were helpful. When she had to conduct a post-game interview, her male counterpart would go into the locker room and get the coach or player she needed. "And with girls sports, I would reciprocate," she explained.
Hambleton said she thinks some of her sources were a little leery at first.
"I think they thought I was going to ask about feelings," she said. "But as soon as I asked an intelligent question, then we were off to the races."
Former LPS Athletic Director Wendy Henrichs called Hambleton a proponent of young female athletes as well as a role model for women in a male-dominated field of sports reporting.
"RJ is passionate about both and did her job with exceptionally fair and professional coverage," Henrichs said. "She has gained the trust and admiration of the coaches and athletic directors in Lincoln and in the state of Nebraska."
Hambleton continues to follow and write about sports at the state level on a freelance basis and enjoys playing golf. She has a letter from each of Lincoln Public Schools' high schools, a gift from LPS athletic directors in honor of her retirement.
TRACY BENDER: GWSF Ambassador Award winner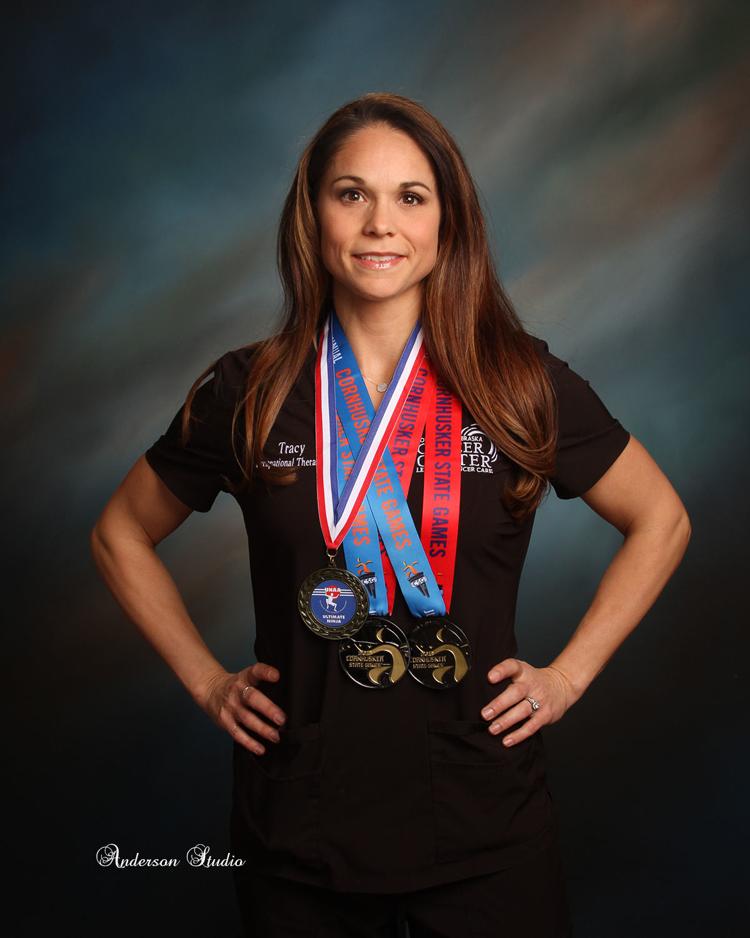 Ninja Warrior applicant Dr. Tracy Bender is just as passionate about advocating for the rights of lymphedema patients as she is about training for Season 11 qualifying competition.
For Season 10, she was a course tester but hopes to make the cut in 2019. Bender trains with four-time Ninja Warrior contestant Maggi Thorne of Lincoln.
Last July's Cornhusker State Games Ninja Challenge age division win qualified Bender for the regional Ultimate Ninja Athlete Association competition, a separate national ninja league.
A former high school cross country and track athlete who competed at state all four years, Bender said fitness is at the top of the list for keeping her and her three children healthy. She has completed 13 half marathons, two triathlons and many road races, and loves to run with her two girls.
In the Run to Overcome, daughter Ava, 7, placed first in her age division for the 1-mile run, and daughter Jaeden, 13, won the entire women's 5K, with Dr. Bender coming in second.
Bender encourages a healthy lifestyle with patients as well, wrote Charmain Satree. "Tracy in many ways has not only been my OT (occupational therapist) but my motivator to keep going and do things that are good for my body, my soul and whole being."
"Honestly, the ninja journey has tied in really well," Bender shared. "I've been able to live by example for my patients."
Professional passion
An occupational therapist for the past 11 years, Bender specializes in cancer rehabilitation recovery and lymphedema treatment for those experiencing swelling and pain due to a damaged or impaired lymph system. She received her doctorate in occupational therapy from Creighton University, is a certified lymphedema therapist and also completed expert training in breast cancer care.
Advocacy and outreach
An advocate for the passage of the Lymphedema Treatment Act, Bender hopes to help patients seeking reimbursement for lymphedema treatment-related expenses. She campaigned for an income-based grant program provided through the Heartland Cancer Foundation to help patients cover compression garment expenses.
To further spread awareness for lymphedema and lymphatic diseases, which affect up to 10 million Americans, Bender speaks at local and national events. "It's hard to get people to support this when they don't understand it," she said.
In an attempt to promote wellness among cancer survivors, she and Thorne will host a Resilience Survivorship Empowerment Conference at Lincoln Berean Church on March 2.
"It's Tracy's vision," Thorne said. "She has such a heart for it -- nationally, globally -- to help people go through that survivorship part. There are so many tools that are missing, and that's her push."
GWSF Andrea Kabourek Courage Award winner: Molly Nance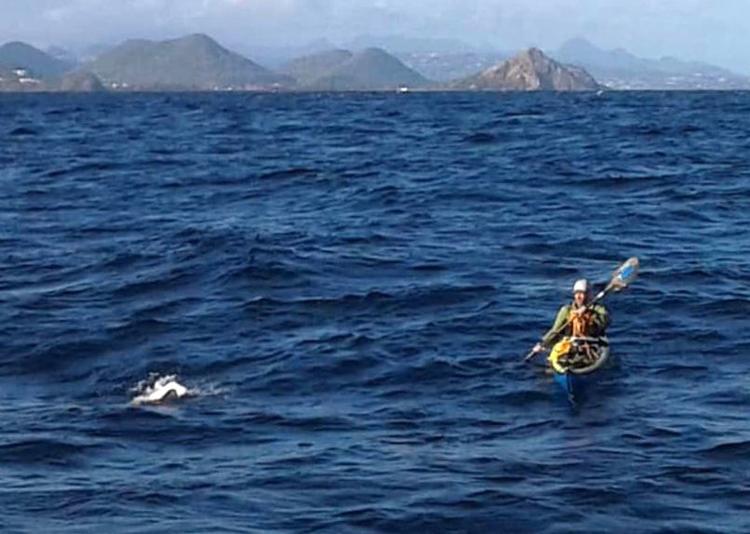 Molly Nance begins her average day with a nearly two-hour swim at the Lincoln YMCA. Then she's off to her job with the Daugherty Water for Food Global Institute at the University of Nebraska-Lincoln. Her typical weekend includes a four- to eight-hour swim.
See a trend forming here?
Molly Nance loves being in the water.
Locally, the Girls & Women in Sports & Fitness committee has selected her to receive the Andrea Kabourek Courage Award. On a worldwide scale, her affinity has earned her a spot in the Guinness Book of World Records: the first female to swim the channel that connects St. Lucia and Martinique.
Her success is a tale that spans the cornfields to the Caribbean. She was a swim team captain who was known for her sprinting prowess during her high school days at Omaha Burke in the early 1980s. A penchant for distance swimming has created opportunities later in life.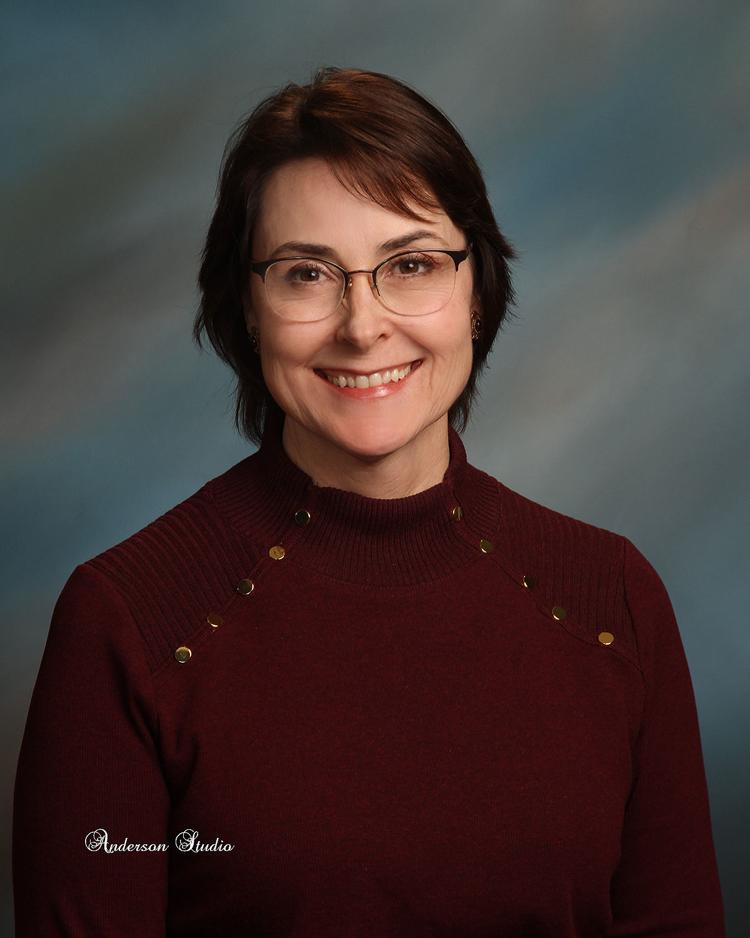 It started in 2006, when the physically active Lincoln woman decided to kick it up a notch when she turned 40. She had an itch to scratch; it came in the form of triathlons. In particular, she found open-water swimming especially exhilarating.
Her endurance was underscored during the longest swim race in North America: She covered 36 miles in 11 hours, 26 minutes at the END-WET (Extreme North Dakota-Watersports Endurance Test), a down-river swim ultra-marathon.
Nance was lured … hook, line and sinker.
"Exposure to water is a very sensory feeling," she reflected. "You're out there in open-water competition where there's no talking and no cellphones. It's a Zen state of mind."
The marathon swimmer attempted the English Channel in 2014 but was held back by severe nausea. She looks back now and says two factors contributed to her failure to finish that day: a lack of experience, and cold water.
When she set her sights on the Caribbean and took the leap to set gender history in May 2018, she was not to be denied. "Anything short of a physical injury was not going to stop me that day," she reminisced. "Failing to finish was not an option."
She added: "Several times I thought, no way I can finish … that island is not getting any closer." But the Lincoln marathoner, dubbed "unsinkable Molly" by her friends, put her head in the water and persevered.
Swimming alongside a support team in a boat that included her husband, Paul, she found the Caribbean waters much more comfortable than the English Channel. Finishing the herculean feat seemed more attainable.
After 13 hours and 56 minutes, for what is officially a 21.2-mile swim from shore-to-shore, St. Lucia to Martinique, Molly Nance's name made its way into the record books.
Over the years, she said, her mentors have included Lincoln marathon swimmer Kris Rutford, who has completed the English Channel challenge and swam around Manhattan Island multiple times, and Sue Dyson, who was her observer on the St. Lucia Channel excursion.
Nance will continue to test the waters in 2019 during an excursion to Key West, Florida, in June. She also serves as the open-water swimming director for the Cornhusker State Games.
GWSF Barbara Hibner Mentor Award winner: Steph Kolbas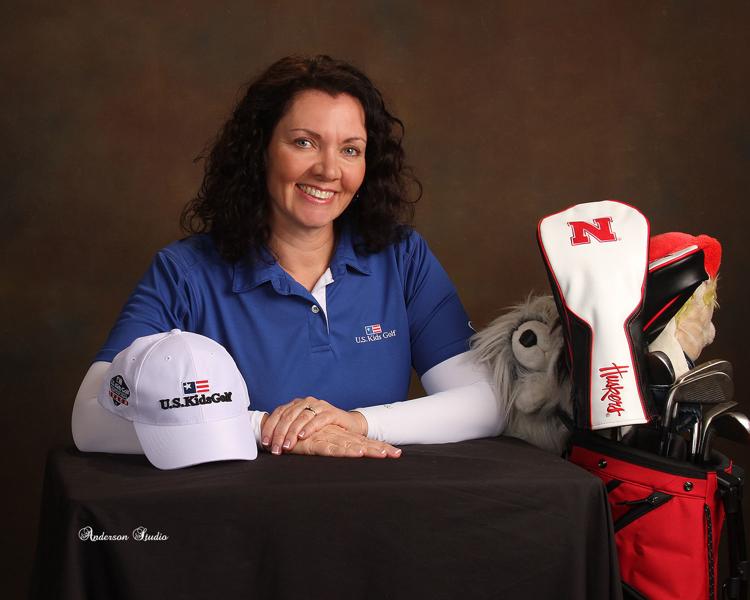 At the tender age of 13, the former Stephanie Flood sent notice to the golfing world when she recorded a hole-in-one on a course in Ontario, Canada.
Quite a feat for a first-year golfer with a 34 handicap.
No one 900 miles away in Lincoln, Nebraska, took notice of what had happened on the par-3 hole No. 5 at Merry Hill Golf Course that day. But the long-range impact of what the long-driving Canadian now known as Steph Kolbas has done in Lincoln since 1990 – when she received a scholarship to attend the University of Nebraska-Lincoln and play for the Huskers – has been nothing short of phenomenal:
Achievements
- As a player, she's won a record-setting 18 titles in the annual Lincoln City Women's Tournament series, firing a personal-best individual round of 68, and won state championships in 1998, 2005 and 2007. She has also represented Nebraska on three USGA Women's State Teams, two College Alumni Team Championships at Pinehurst and qualified for the USGA Women's Mid-Amateur.
- As a coach and mentor, she has directed high school programs since the late 1990s at Lincoln Pius X High School, currently leading both the Thunderbolt boys and girls, and has coached a number of teams to state championships along the way. She has been the NWAGA Junior Representative and Nebraska Junior Girls' Four-State Team coach the last three years. She has provided junior golf camps for kids of all ages; implemented a new Junior High Catholic League in recent years and started a new golf tour for families, U.S. Kids Golf Lincoln Local Tour, which enables kids to learn the game, compete and have fun family interaction with a chance to go to the World Championships at Pinehurst, North Carolina.
Her glossy resume also includes qualifying for and playing in the LPGA's U.S. Women's Open in 1999.
Her career will be celebrated at a banquet Feb. 6 when the Girls and Women in Sports and Fitness Committee presents the Barbara Hibner Mentor Award to Kolbas during a banquet at The Champions Club.
Early highlights
Canadians who followed her meteoric rise as a teenage phenom knew UNL was getting a very special golfer – and an equally-gifted student.
In just her second year of competition, she won three invitational tournaments, whittled her handicap to 14, and shot a course-record 73 to win one of the tourneys.
Three years later, she won more than a dozen tournaments and was getting noticed beyond the Canadian provinces. By the time the Huskers came calling in 1990, she had been named Ontario's top-ranked female golfer in the previous year and was rated No. 7 in Canada.
Girl on a boys' team
She was also a gender barrier-breaker. Attending a high school that did not offer girls' golf, she broke the glass ceiling and became the first girl at her high school to compete on a boys' athletic team. Some of her most special memories involve the competitiveness she shared with her younger brother, Dr. Joseph ("Joe") Flood, who passed away unexpectedly Oct. 31, 2018, in Texas.
All of those family golf outings to a course near Kitchener, Ontario, with their dad, Brian Flood, bore some special fruit.
"My brother and I were pretty evenly matched and pushed each other a lot," she recalled. "Making the boys team made me feel as if I'd arrived, like I belonged."
Academic honors
She also had a glittering academic career at UNL. In addition to serving as a team captain for the Huskers from 1990-'94, she was a True Temper Top Five scholastic national honoree in 1993 and 1994, a three-time Phillips 66 Academic All-Big Eight selection, a three-time NGCA Scholastic All-American, and an NCAA West Regional Competitor.
She taught French and Spanish at Lincoln Pius X from 1995 to 2000.
She and her husband, Vladimir Kolbas, whom she married in 1995, are the parents of four children: Nathan, 18; Jason, 16; Nicole ("Coco"), 14; and Natasha, 9.