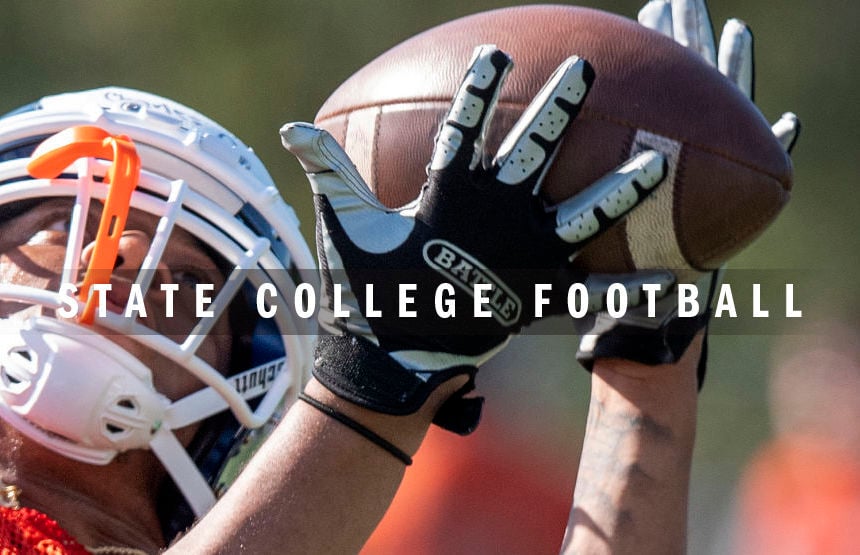 CRETE — Refresh the mind.
The Doane football team talked about that very phrase before Saturday's contest against Briar Cliff at Al Papik Field and responded with a 13-6 victory.
After the Tigers' Mason Krause punted the ball 41 yards — which a Briar Cliff player touched and Doane recovered at the Chargers' 3-yard line — things shifted Briar Cliff's way. Despite being called for a holding penalty on the play, the Chargers retained possession from their 1-yard line.
But Doane (1-1) held them to a three-and-out to get the ball back with the game tied 6-6.
"We had a great speaker this morning that talked about, 'Refresh the mind,'" Doane coach Chris Bessler said. "That's what we've got to do all the time. When that situation occurred, they (Doane's defense) came in and got even-keeled and made the plays that they needed to."
Both offenses struggled the majority of the game, but it was defense that switched the momentum for Doane.
After Adam Wasserman tied the score with an 11-yard strike to Josh Baker to the front-right pylon, Ryan Lasaukas intercepted John Bell on Briar Cliff's first play of the Chargers' ensuing drive. Briar Cliff blocked the extra-point to keep the game knotted at 6-6.
Lasaukas had one of the Tigers' three sacks Saturday and the pivotal interception.
"We played really well," Lasaukas said. "We focused playing fast and physical this week and I think we accomplished that."
Wasserman then ran with his team's momentum after entering the game primarily in the second half, leading Doane to the come-from-behind victory with two touchdown drives in the fourth quarter.
The 6-foot-1 sophomore from Fairbury completed 7 of 10 passes for 46 yards, but it was his legs that kept the Briar Cliff defense hesitant. Wasserman added seven carries for 29 yards.
"I thought Adam came in and did a good job of competing," Bessler said. "He came in and gave us a little bit of a spark. We came in and started getting first downs. I'm happy with what Adam did and that's kind of what he gave us today."
Wasserman later added a 3-yard touchdown pass with 2:23 left in the fourth quarter to put Doane ahead 13-6.
Josh Baker led the Tigers in receptions with five catches for 54 yards and a score. Jacobi White added 12 carries for 83 yards. And Riley Heithoff finished with 10 tackles, none bigger than his final one that stopped Briar Cliff (0-1) short at the Doane 28 on fourth-and-4 to give the Tigers the ball with 34 seconds left in the game.
Be the first to know
Get local news delivered to your inbox!