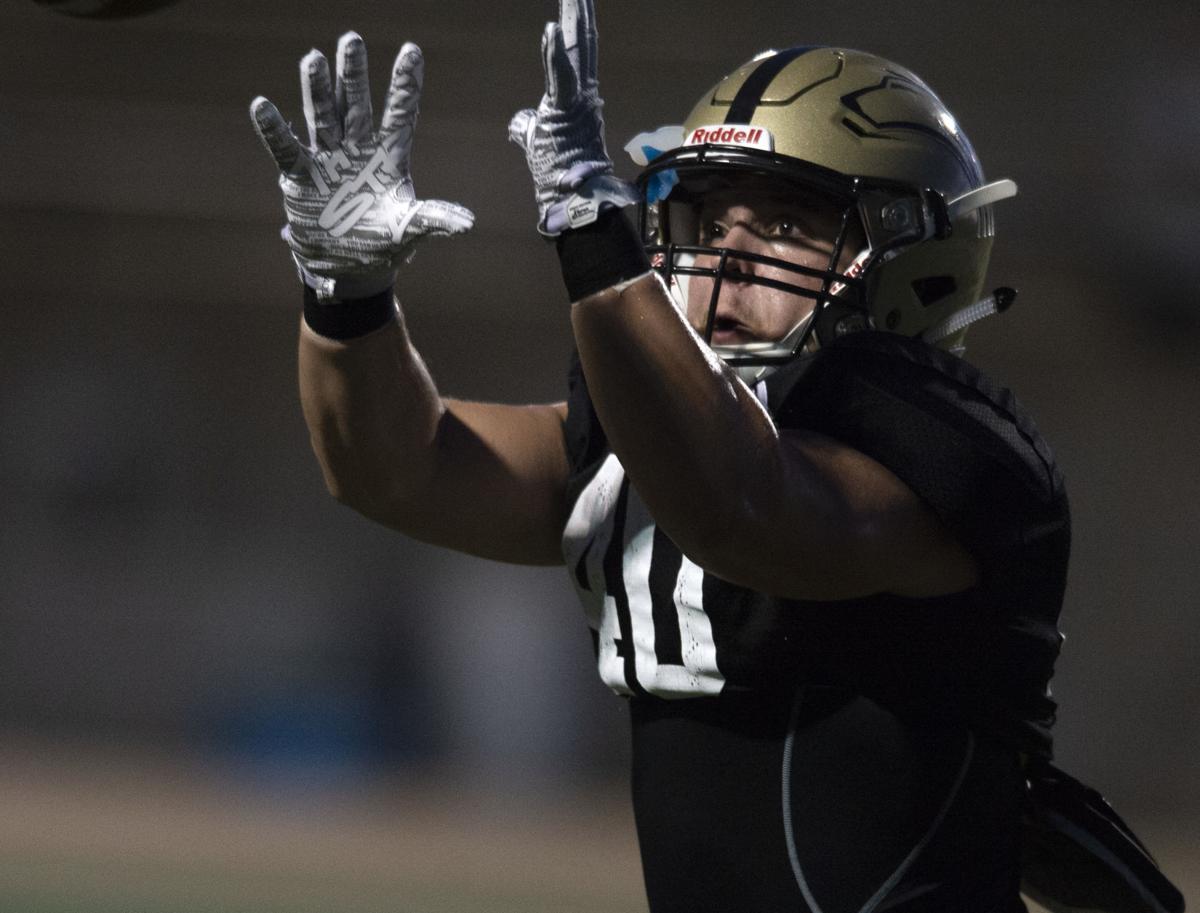 Brian Keller can't remember the last fall when he hasn't played or coached football.
"Between playing and coaching, I've had football in the fall ever since I started city rec flag football in Seward in fourth grade," said Keller, who was entering his 25th season as Nebraska Wesleyan head coach before the American Rivers Conference announced Tuesday that it was postponing the fall sports of football, volleyball and men's and women's soccer to the spring.
"And before that, I was playing football with the neighbor kids, so the answer is never."
"We are extremely disappointed that our football, volleyball and men's and women's soccer teams will not compete this fall," NWU President Darrin Good said in a statement. "Nebraska Wesleyan — along with the other eight American Rivers Conference schools — have worked tirelessly for the past several months to plan and implement the necessary protocols that would create a safe environment for our fall sports' student-athletes, and we were confident in our protocols."
The ARC held out as long as it could.
The nine-school NCAA Division III conference was the last of 44 Division III conferences nationally to call off fall sports after the NCAA Board of Governors put in new COVID-19 mandates last week that would make it difficult for small schools with limited athletic budgets to move forward. Conference fall competition will continue in men's and women's cross country, women's golf and women's tennis.
The new mandates in the "Resocialization of Collegiate Sport" plan called for COVID-19 testing frequently with small windows for results in several sports. Previous NCAA guidelines were merely recommendations and allowed schools to use guidelines from local and state health departments.
"We literally invested thousands of hours among the staff at our nine American Rivers Conference schools to create processes and protocols that would have enabled us to conduct fall sports with low risk of COVID-19 transmission," Good said. "Ultimately, the NCAA's mandates — which were originally offered as guidance — are not tenable for nine ARC schools to implement, particularly the requirement to test frequently with a short window for test results for all of our fall athletes.
"Athletics is an essential part of our culture (at Nebraska Wesleyan) and we are fully committed to giving that experience to them in the spring semester."
Keller echoed the sentiments of the NWU president.
"I felt really, really good about the system and protocols that were in place," said Keller, who played his college football at NWU. "I think we were able to meet all the requirements that were in place until the NCAA changed them on Friday. The mandates they put in place would've been impossible for a small school like ourselves to follow."
The NWU players were scheduled to report Wednesday for the start of preseason fall camp, a process that will still occur.
"Most of the guys are already here," Keller said. "Now the focus is getting them settled in the next few days and making sure they get off to a good start academically when classes begin."
Keller said the weight room at the Weary Center was full of football players working out Tuesday afternoon, even after the news earlier in the day of the fall season being called off.
"It was great seeing our guys in there working and still doing the right things like wearing masks and social distancing," Keller said.
Keller has no idea what a spring football season will look like. His guess is it will be five games or less because that's the limit the NCAA has put on to insure the players can keep an extra year of eligibility to make up for the lost season.
Now the focus will move to winter sports, and decisions about men's and women's basketball, men's and women's indoor track, and wrestling will be made in the coming weeks.