The sophomore running back broke a tackle, then spun out of another for a 10-yard touchdown run in overtime to seal it.
The Bulldogs beat Hastings 34-28 in overtime to claim their second win of the young GPAC football season. Journal Star photos by Francis Gardler
A look at Saturday's state college football action
The Doane football team talked about refreshing the mind before Saturday's contest against Briar Cliff at Al Papik Field. The Tigers found the…
In high school, Jonah Weyand was more interested in basketball than football. His decision to hit the gridiron looked even better this past Saturday.
Previews of this weekend's state college football games, including Concordia's home opener.
The Bobcats' season opener, which was supposed to be last Saturday, was also canceled for the same reason.
As a former Crete standout, Jonah Weyand had plenty of good memories playing at Al Papik Field. He added to that Saturday.
Hastings steamrolled Dakota Wesleyan 45-7 Saturday in its football season opener in Hastings.
Concordia defeats Doane 24-7 in a season-opening GPAC football game Saturday at Al Papik Field in Crete. Journal Star photos by Francis Gardler 
Whether it be lifting weights in a garage or an internship at a quarterback program, a Doane duo made the most of the COVID-19 layoff. 
Both teams are looking to perk up offenses that struggled at times last season — and Concordia doesn't yet have a confirmed starting QB. 
Chadron State has scheduled five football games for this fall, all against fellow members of the Rocky Mountain Athletic Conference.
A group of Bulldog football players built a chicken coop, then bought six chicks and a rooster with the hope of fresh eggs being laid this fall.
The Great Plains Athletic Conference's plans to forge forward with fall sports included the release of preseason football and volleyball polls…
Doane has announced a fan plan for fall sports that limits spectators to four family members of student-athletes.
The changes will make for a unique athletic experience for schools in the Great Plains Athletic Conference. 
The GPAC still plans to put a college football season on: "It looks like we're the only game in town when it comes to college football."
Football players got to work in Crete and Seward as Doane and Concordia opened camp Saturday. Journal Star photos by Francis Gardler
Twenty of Division II's 23 conferences have now canceled fall sports or are moving them to the spring.

Tabitha Health Care Services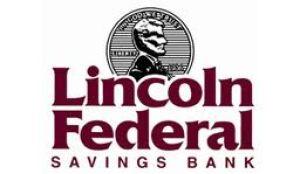 Lincoln Federal Savings Bank
As of now, there will be college football in Nebraska this fall.
NWU President Darrin Good cites the NCAA's mandates, particularly the rigorous testing of athletes, as one reason for postponement.
The ARC on July 28 reaffirmed its commitment to move forward with the fall season and is sticking with it as every other small-school conferen…
GPAC commissioner Corey Westra says the move to the fall gives the conference "a longer runway to work with now."
GPAC commissioner Corey Westra says he has been "patiently anxious" over the past few months. 
The ARC revealed a reduced schedule in football and single round-robin slates in the other sports.
The league, which includes Wayne State, announced it will delay the start of fall sports by nearly a month.