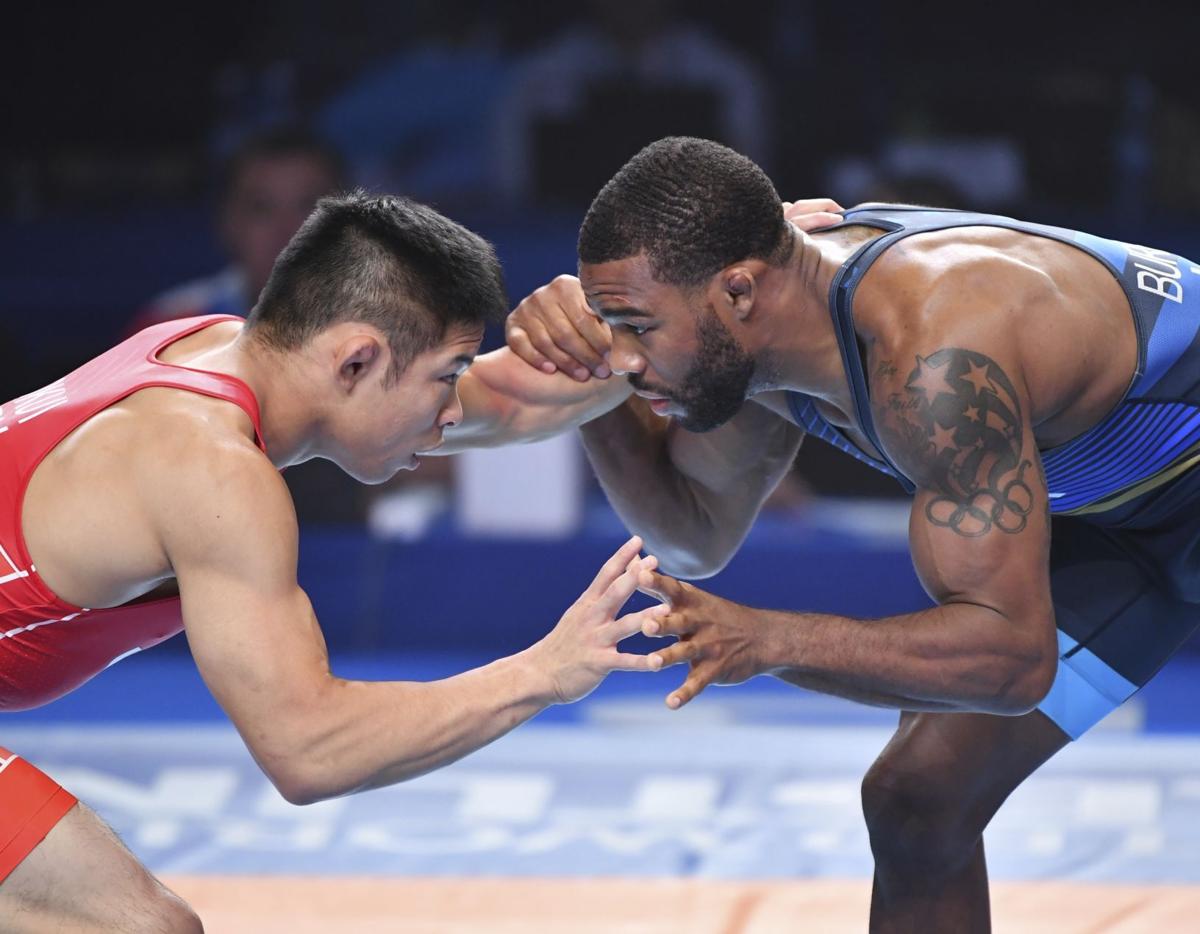 Jordan Burroughs' decade of dominance with the United States wrestling team came to an end Saturday.
The former Husker wrestler lost 2-0 to Kyle Dake in the two-out-of-three format at the Team USA Olympic Trials in Fort Worth, Texas.
Burroughs has been the national 74-kilogram (163 pounds) representative since 2011, an illustrious span that includes an Olympic gold medal in 2012 and four world titles. 
"It just sets in that a run is over for me," Burroughs said on NBC Sports after the match. "This is one of the first summers in a decade I didn't have a direction. It's hard. It will be hard for a while. More things you can do to reflect on. ... move forward with confidence that the future is bright for me, it just won't be in Tokyo.
"I have a lot to think about moving forward. ... It's going to take me a while to settle, but this is part of the sport."
Dake defeated Burroughs in the first bout, 3-0, which marked the first time in his career Burroughs has been shut out in a senior-level match. Dake followed that up with a 3-2 win in the decisive match.
Entering Saturday night, Burroughs was 7-1 against Dake all-time, though the two have not squared off since 2017. 
The 2017 bout at the Olympic Trials is well-known by the wrestling community. Dake won the first match before Burroughs responded with two straight wins.
Burroughs and Dake traded jabs before the trials were postponed last year, with Dake saying he planned to send the 32-year-old Burroughs into retirement.
"There was a lot of pent-up emotion going into the Olympic team trials and things were said and it's water under the bridge in my book," Dake said earlier this year. "I try not to take anything too personally. This is what we do, this is our business. We're trying to play those mind games, the battle within the battle. There are times all sides have to step up and go out and compete."