Tyler Berger did not need much motivation for his match at 157 pounds, as he helped set the tone in No. 11 Nebraska's 26-14 dual victory over Northwestern Sunday at the Devaney Center.
The ninth-ranked Berger handed second-ranked Ryan Deakin his first loss of the season with a 6-3 decision. Berger moved to 14-1 and is now just seven wins away from reaching the top 15 all-time in wins at Nebraska.
"I just weathered the storm in the first period," Berger said. "(Deakin) has a lot of attacks and then I know my training, I trust my training and I trust my guys in the room that when the periods start getting late and the match gets in the sixth or seventh minute, I know I perform at my best.
"That's what happened. He started getting relaxed, a little fatigued and made mistakes in those periods, and it was about staying focused."
The Huskers trailed 14-4 early, but Nebraska (6-2) closed out the dual with six consecutive victories including Berger's win.
Nebraska's Isaiah White (165) and Mikey Labriola (175) earned back-to-back major decisions, with White winning 17-5 and Labriola 14-4. Labriola's victory gave Nebraska its first lead at 15-14.
"We definitely feed off each other I say," Labriola said. "It takes just one little spark to get us going and we roll. It shows what kind of team we are to comeback starting off a little shaky and not too hot.
"Berger coming in and picking it up, CJ (Chad) Red picking it up, we count on guys like them."
Taylor Venz rolled to a 15-0 technical fall at 184 pounds, and Eric Schultz continued the winning trend with an 8-3 decision to make it five wins in a row.
David Jensen closed out the match, moving to 9-0 and giving the Huskers the 26-14 win with a 7-6 decision at 285 pounds.
"We wrestled really well today from the standpoint that we wrestled better than we did on the North Carolina trip (where Nebraska went 1-1)," head coach Mark Manning said. "That is what we were really looking for. Wrestling with good pace and just good intensity. We did that for the most part."
The 14th-ranked Jensen turned heads as he broke a 5-5 tie late in the third period with a granby roll for a 7-5 lead against 18th-ranked Conan Jennings. Moments later Jennings collapsed to the mat after earning an escape. Jennings would return, as Jensen held off the Wildcats late.
"I'm telling you David Jensen showed a lot of heart today," Manning said. "He beat a good guy; that (Jennings) is as big as David if not bigger. I think think he had to cut weight today at 285."
Northwestern vs. Nebraska, 1.6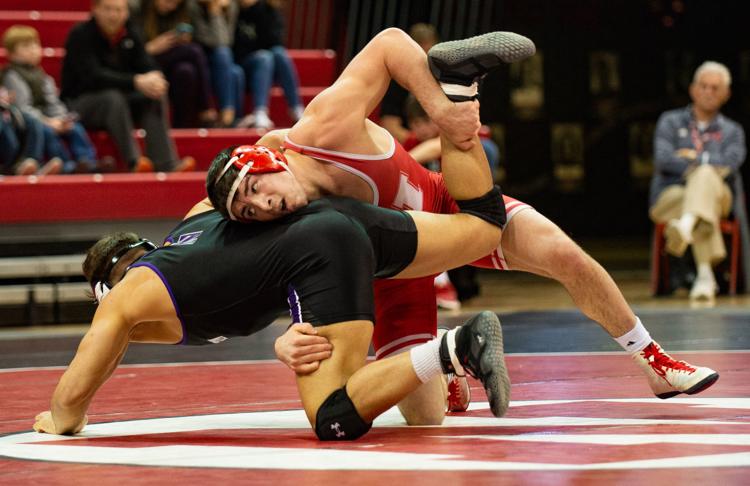 Northwestern vs. Nebraska, 1.6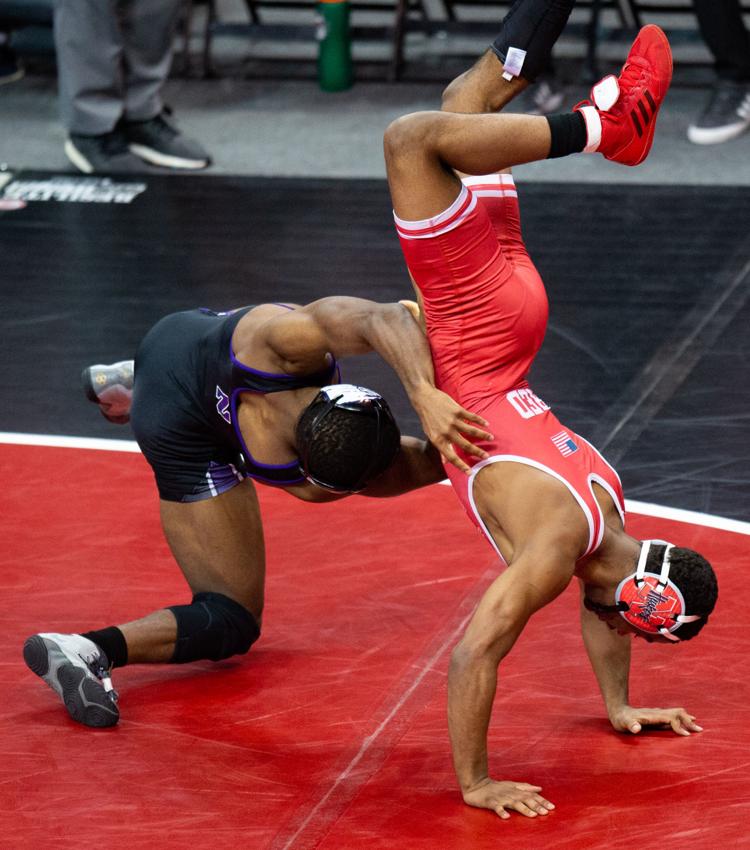 Northwestern vs. Nebraska, 1.6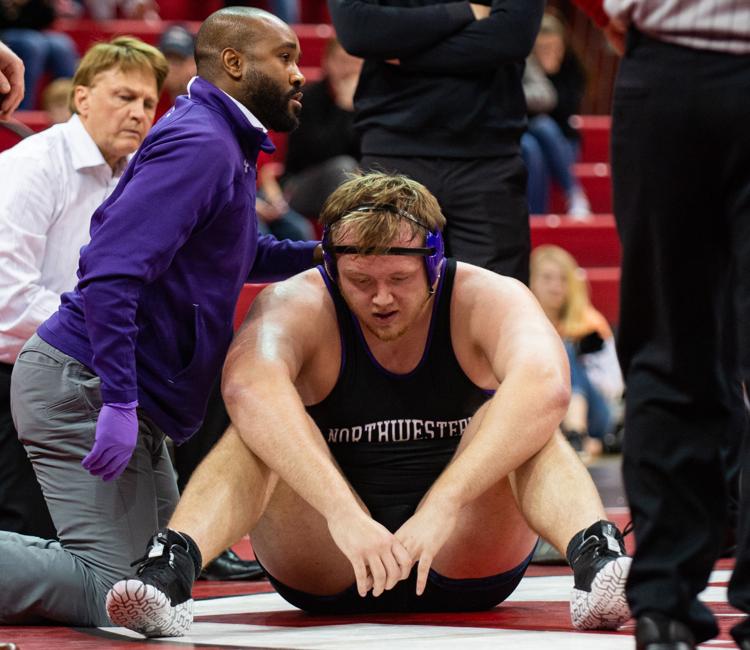 Northwestern vs. Nebraska, 1.6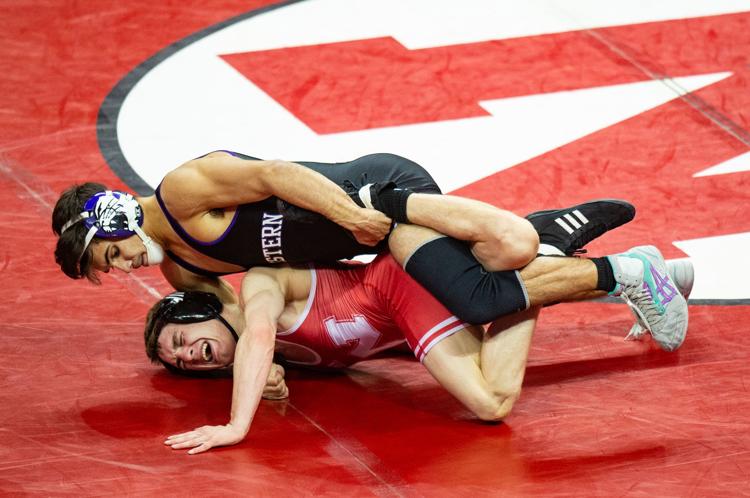 Northwestern vs. Nebraska, 1.6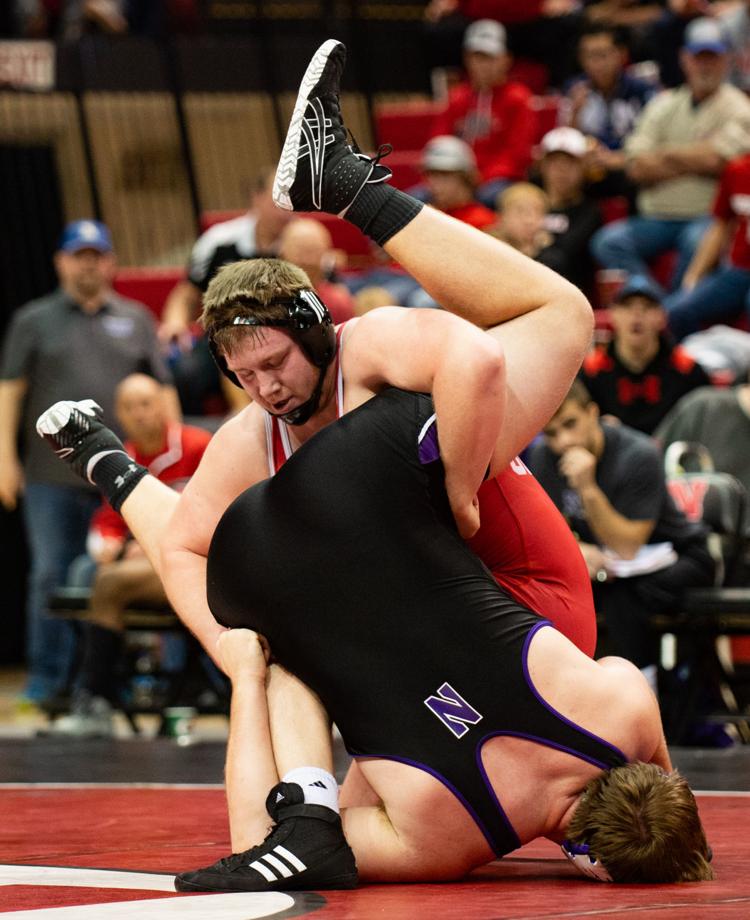 Northwestern vs. Nebraska, 1.6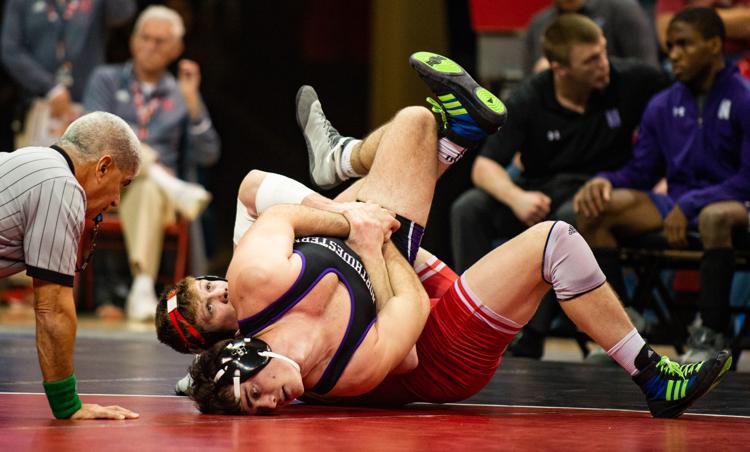 Northwestern vs. Nebraska, 1.6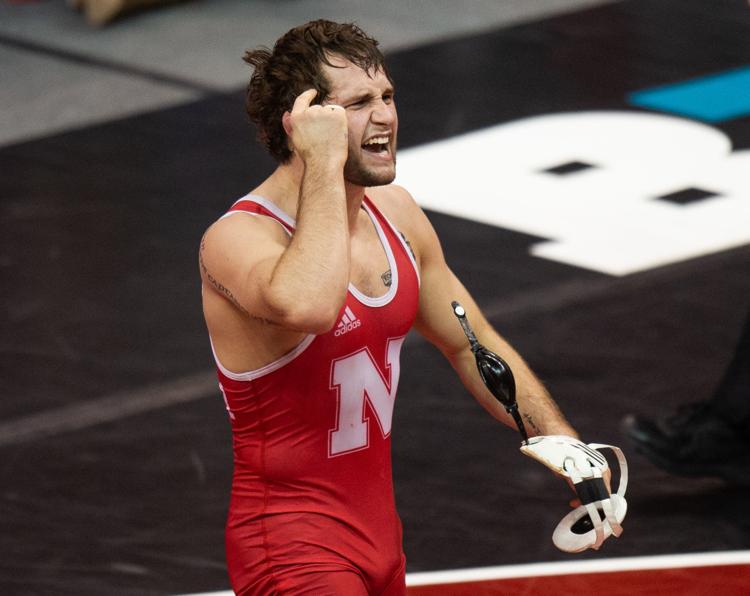 Northwestern vs. Nebraska, 1.6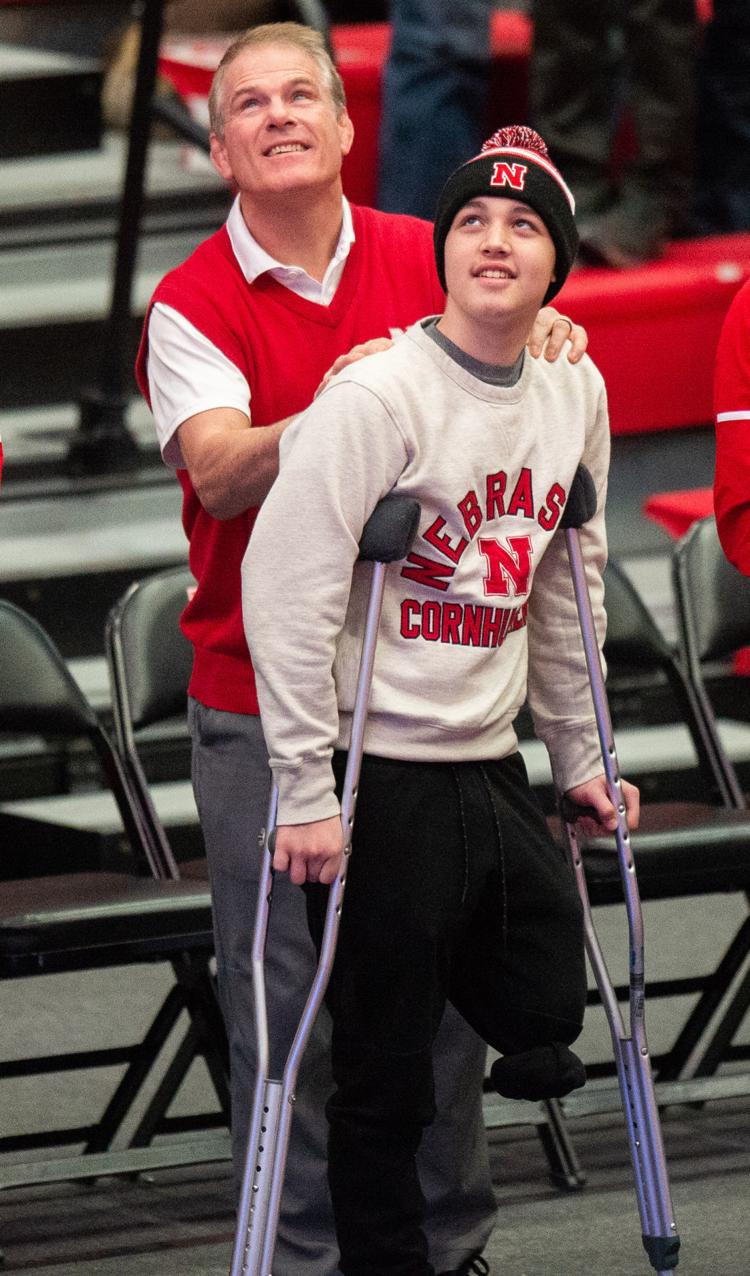 Northwestern vs. Nebraska, 1.6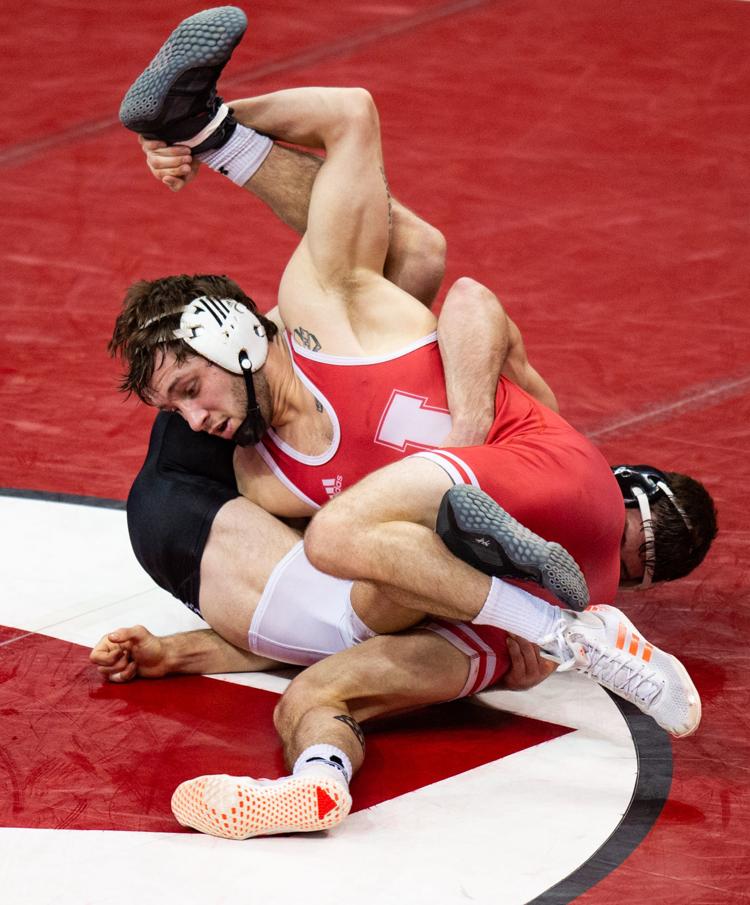 Northwestern vs. Nebraska, 1.6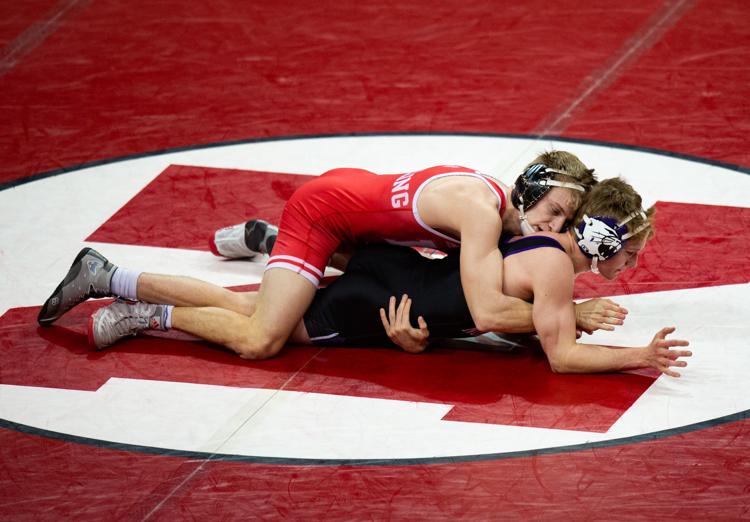 Northwestern vs. Nebraska, 1.6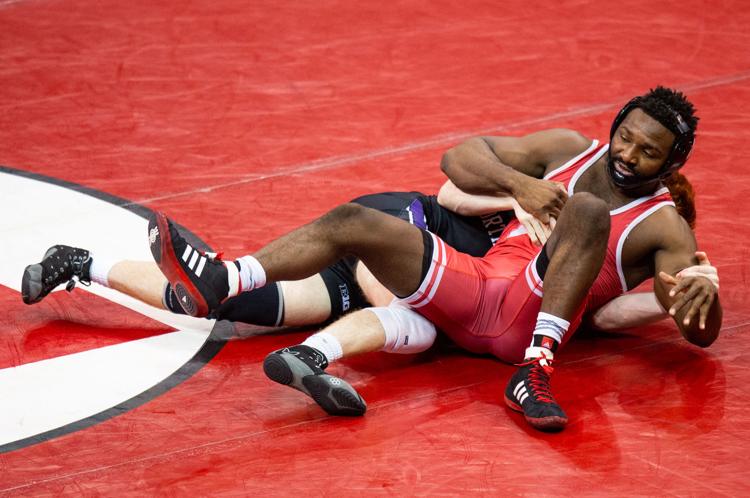 Northwestern vs. Nebraska, 1.6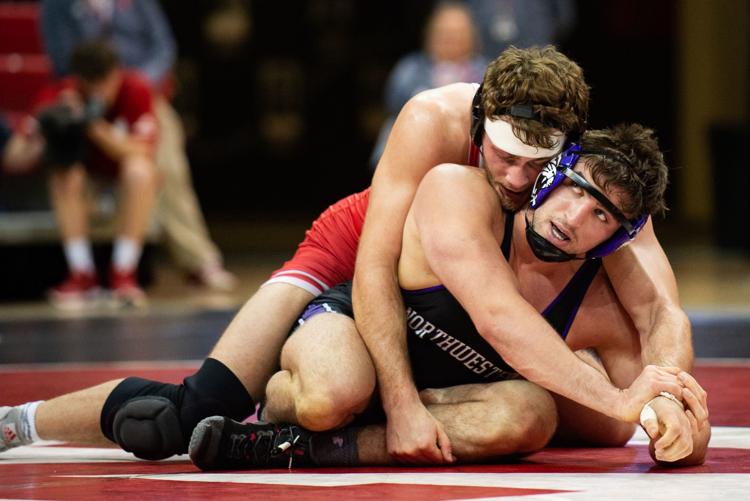 Northwestern vs. Nebraska, 1.6