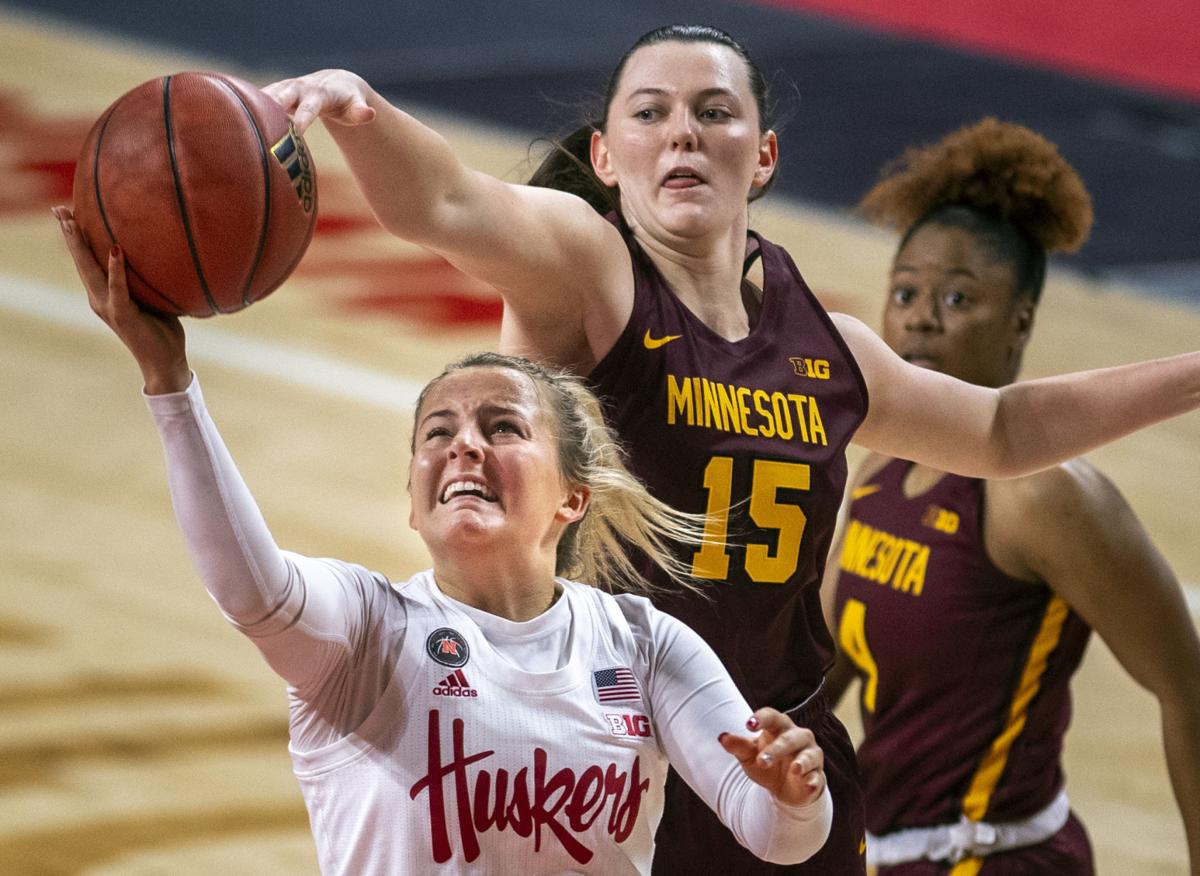 Whitney Brown was a recruited walk-on for the Nebraska women's basketball team, but she was the one who was initially recruiting the Huskers.
Brown wanted to play college basketball close to her hometown of Grand Island. And she was interested in playing for the Huskers even if it meant doing so as a nonscholarship player.
So Dan Lesoing from Brown's club program, the Cornhusker Shooting Stars, let the Husker coaches know she was interested in Nebraska. The Nebraska coaches had seen Brown play a few times and were interested, too.
So Brown ended up at Nebraska this season, and it's a good thing the freshman guard did. Nebraska's roster was down to only seven or eight players for a few games after being rocked by offseason transfers, injuries before the season began and injuries during the season.
So Brown has gotten to play, and she's shown she can play at this level.
"There were a lot of things and circumstances that presented opportunity to Whitney, and she's just taken that opportunity and really ran with it, and we feel like she's done a great job," Nebraska coach Amy Williams said.
If not for the offer from Nebraska, Brown likely would have played NCAA Division II basketball at Fort Hays State or Nebraska-Kearney. She's Nebraska's only walk-on this season.
Brown has played in all 18 games for Nebraska, which has a 9-9 record going into Wednesday's game against No. 24 Northwestern. She's one of just six Huskers to appear in each game, averaging 16 minutes per contest.
Brown's season averages are just 3.8 points and 1.4 rebounds, but she's had some big moments during games Nebraska won:
* With 14 points, Brown was Nebraska's second-leading scorer during an upset win against then-No. 15 Ohio State, including shooting 4-for-8 on three-pointers. Nebraska's second-leading scorer, Isabelle Bourne, was out with an injury that game, but Brown helped fill the void by playing 28 minutes.
* In another upset win, Brown had six points and three rebounds against Northwestern.
* She had three points and three assists to help the Huskers knock off No. 23 Michigan State. Brown scored Nebraska's final point at the free-throw line to help seal the four-point win.
Brown said making four threes against Ohio State felt like her best moment as a college player. She loved to see how excited her teammates were for her.
"Sam Haiby most of the time had the assist to me, so just looking at her after and seeing her throw her fist up in the air, that was a goose-bump type of moment because she was so happy for the success, even it wasn't her hitting the shots," Brown said. "I think that's the best part of this team is just everyone being happy for each other."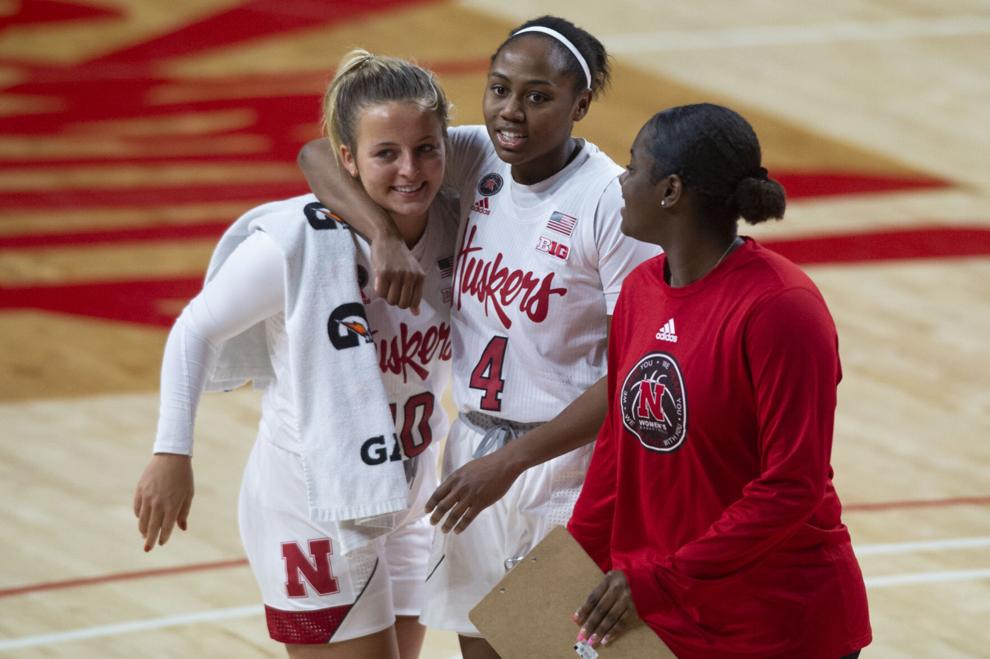 During a six-game stretch of the season, Brown shot 50% on three-pointers (11-for-22). Her 16 threes are third-most on the team.
"She's knocked down some big open shots for us," Williams said.
The best thing Brown does may actually be what she doesn't do, and that's turn the ball over. She has Nebraska's best assist-to-turnover ratio (15-to-8).
Brown says playing against Nebraska's male scout team players during practice helps her be ready to take care of the basketball during games.
"When I get to the game, I just try to focus on not being too sped up and not letting the defense control me, but running at my own pace," Brown said. "That's a main goal of mine is to not turn it over as much, because if I do, that's hurting the team."
Brown feels a sense of pride being the only player from Nebraska on the Huskers' roster. She would have been joined by another player from central Nebraska in Minden's Taylor Kissinger, but Kissinger had a career-ending injury.
Next season Brown will be joined by Nebraskans Alexis Markowski (Lincoln Pius X) and Allison Weidner (Humphrey St. Francis).
Photos: Husker women fall to No. 9 Maryland at home
Maryland vs. Nebraska, 2.14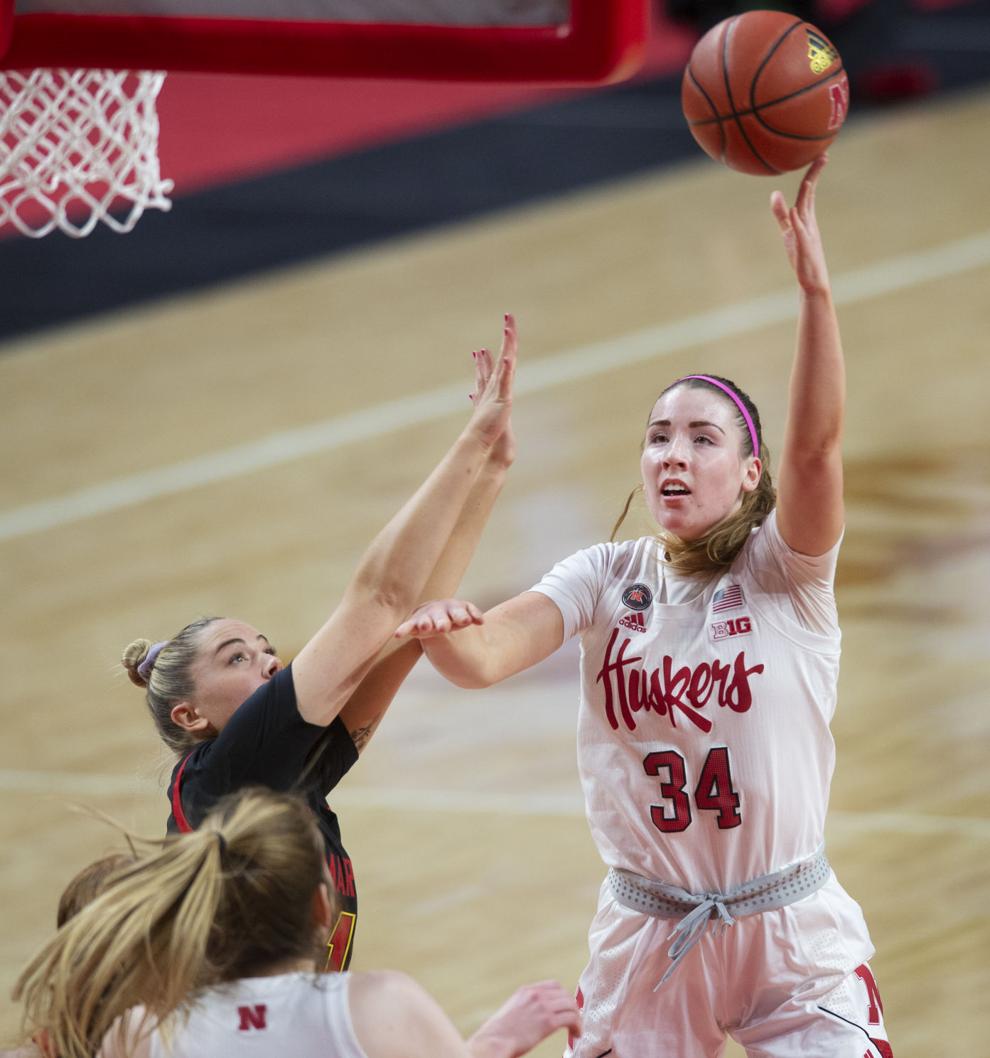 Maryland vs. Nebraska, 2.14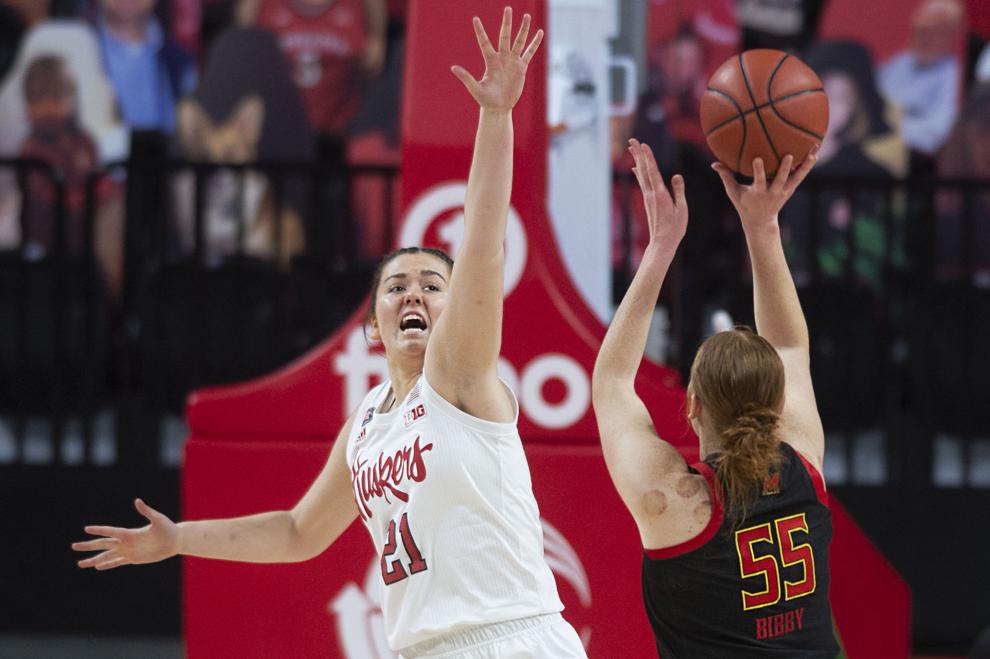 Maryland vs. Nebraska, 2.14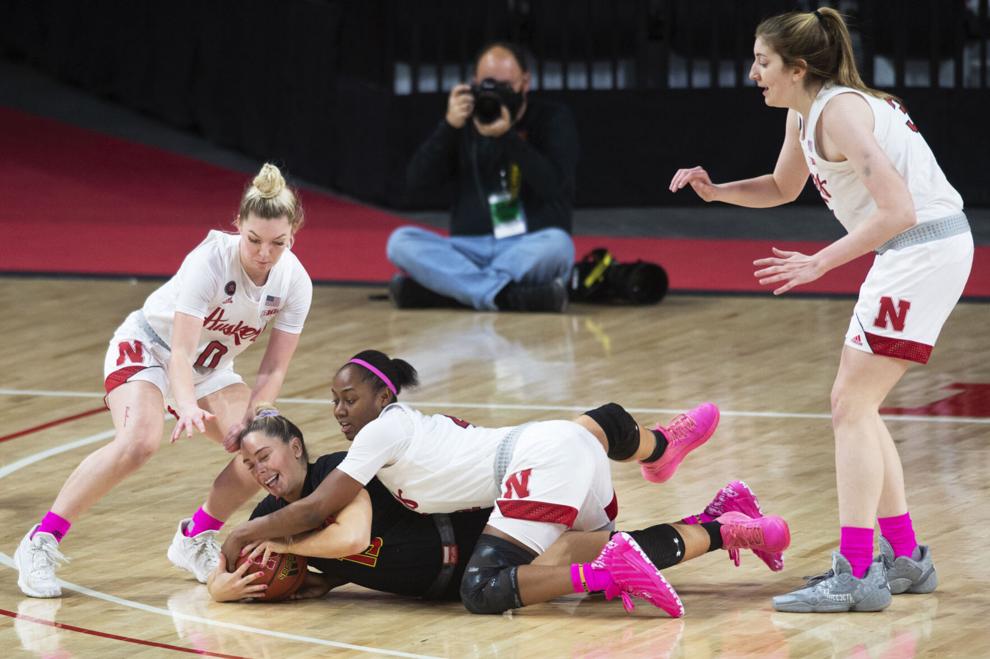 Maryland vs. Nebraska, 2.14
Maryland vs. Nebraska, 2.14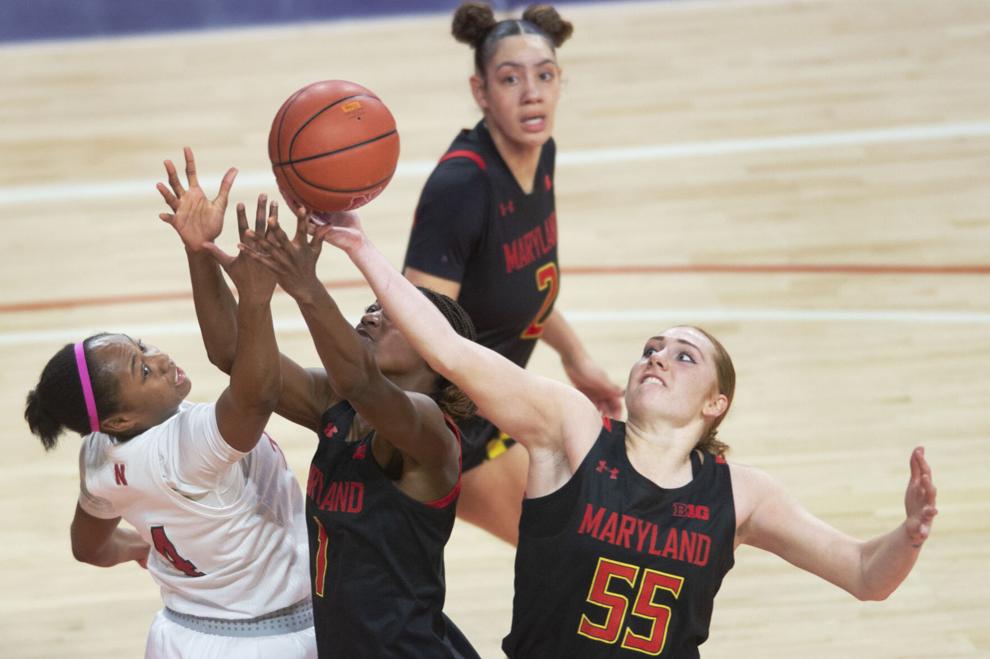 Maryland vs. Nebraska, 2.14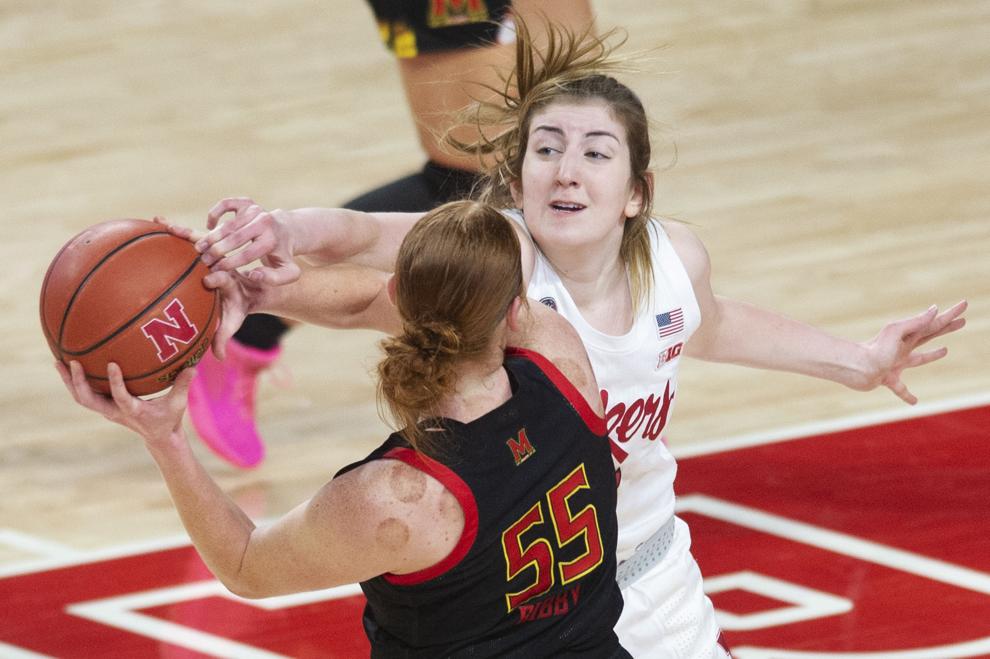 Maryland vs. Nebraska, 2.14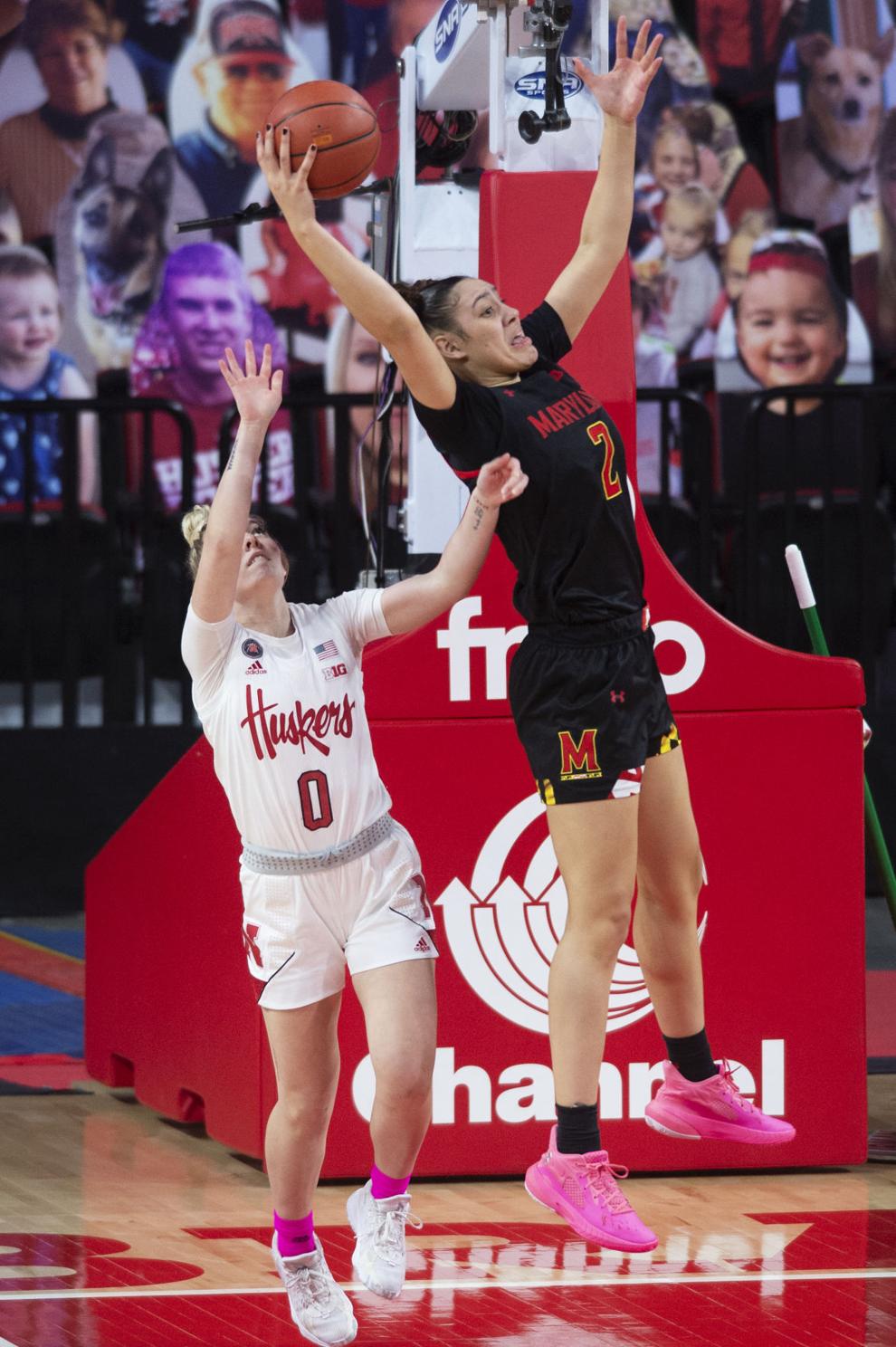 Maryland vs. Nebraska, 2.14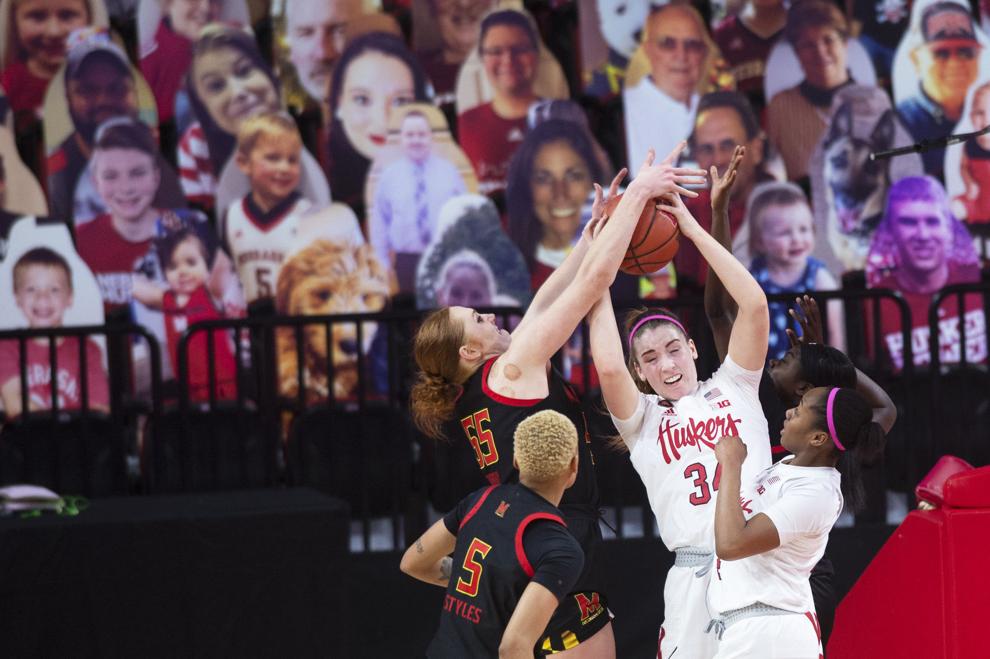 Maryland vs. Nebraska, 2.14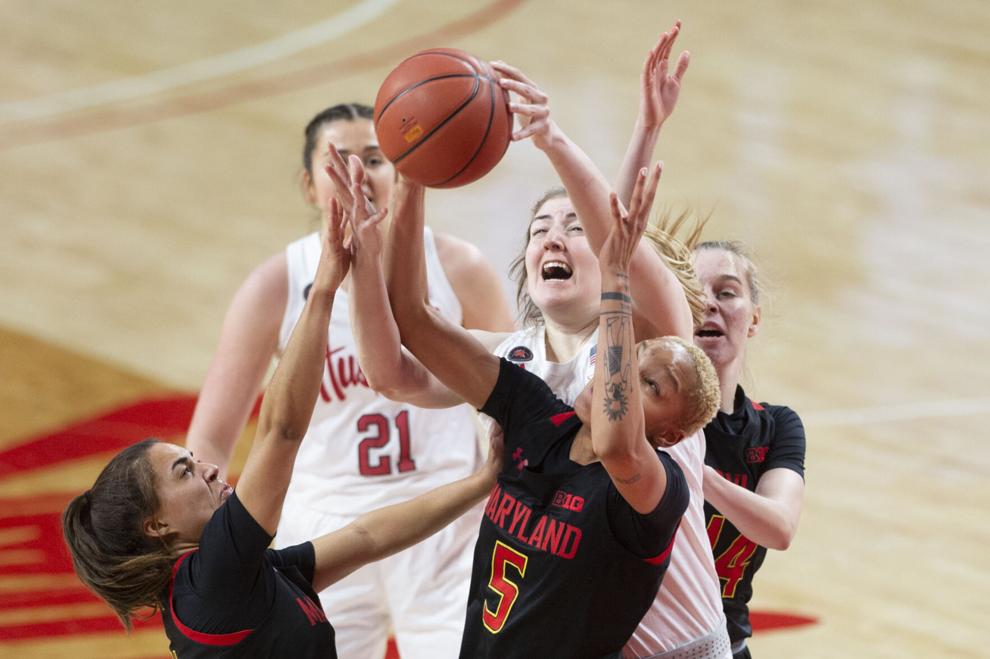 Maryland vs. Nebraska, 2.14
Maryland vs. Nebraska, 2.14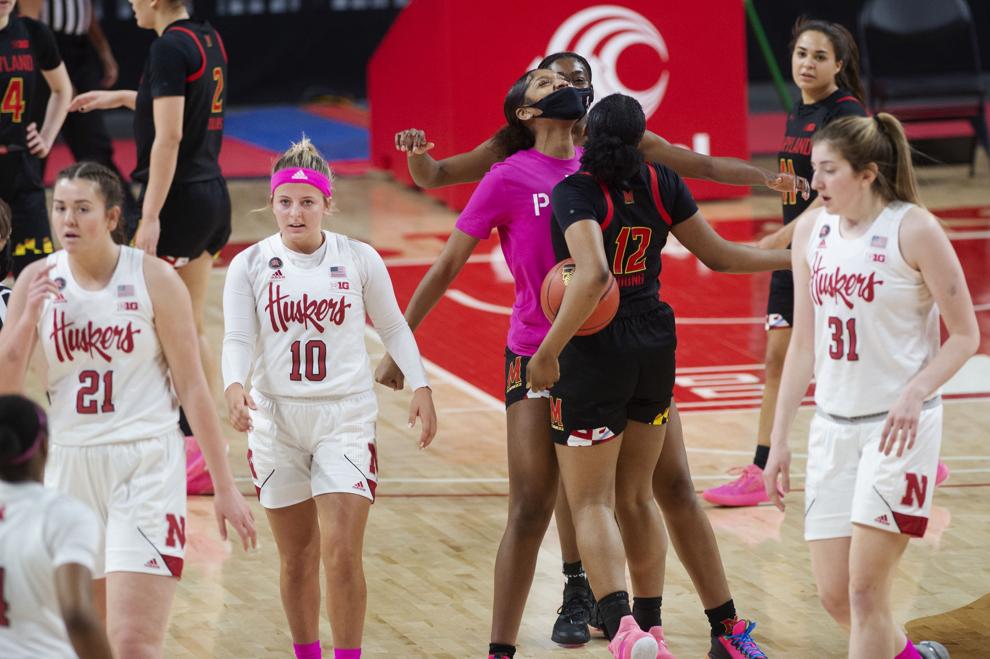 Maryland vs. Nebraska, 2.14
Maryland vs. Nebraska, 2.14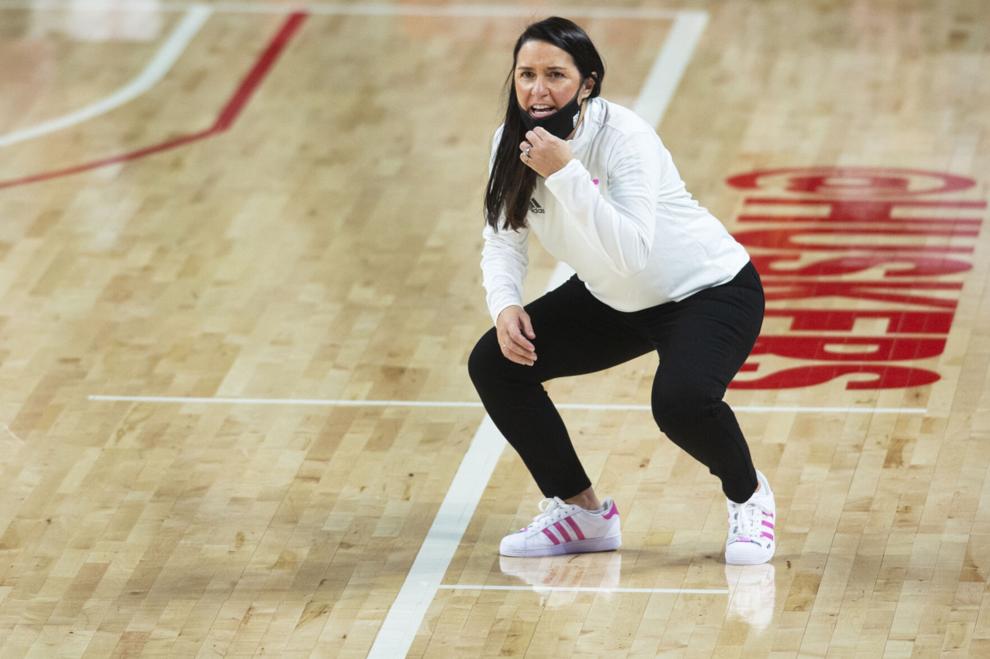 Maryland vs. Nebraska, 2.14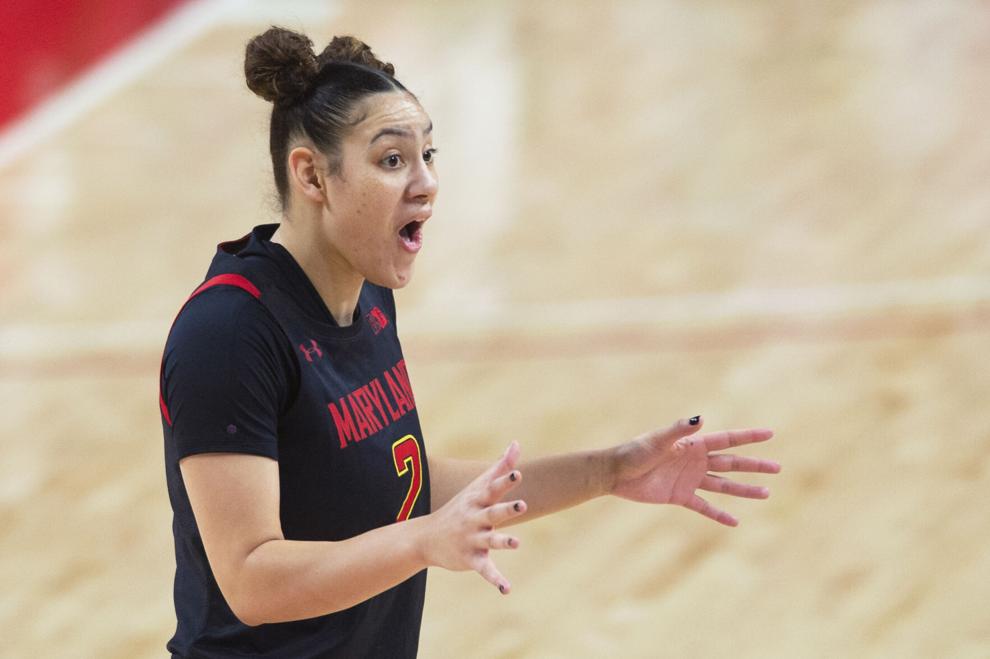 Maryland vs. Nebraska, 2.14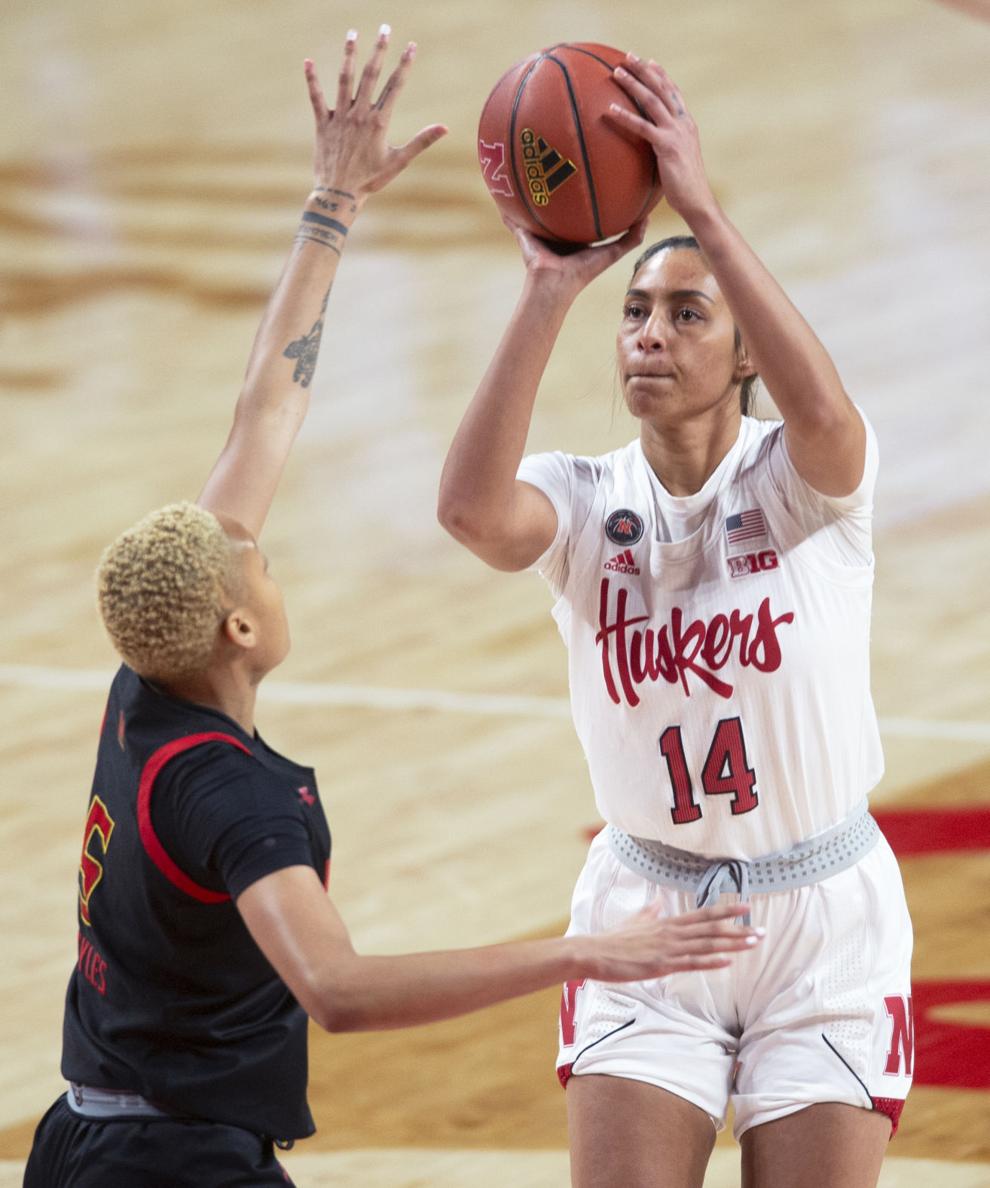 Maryland vs. Nebraska, 2.14