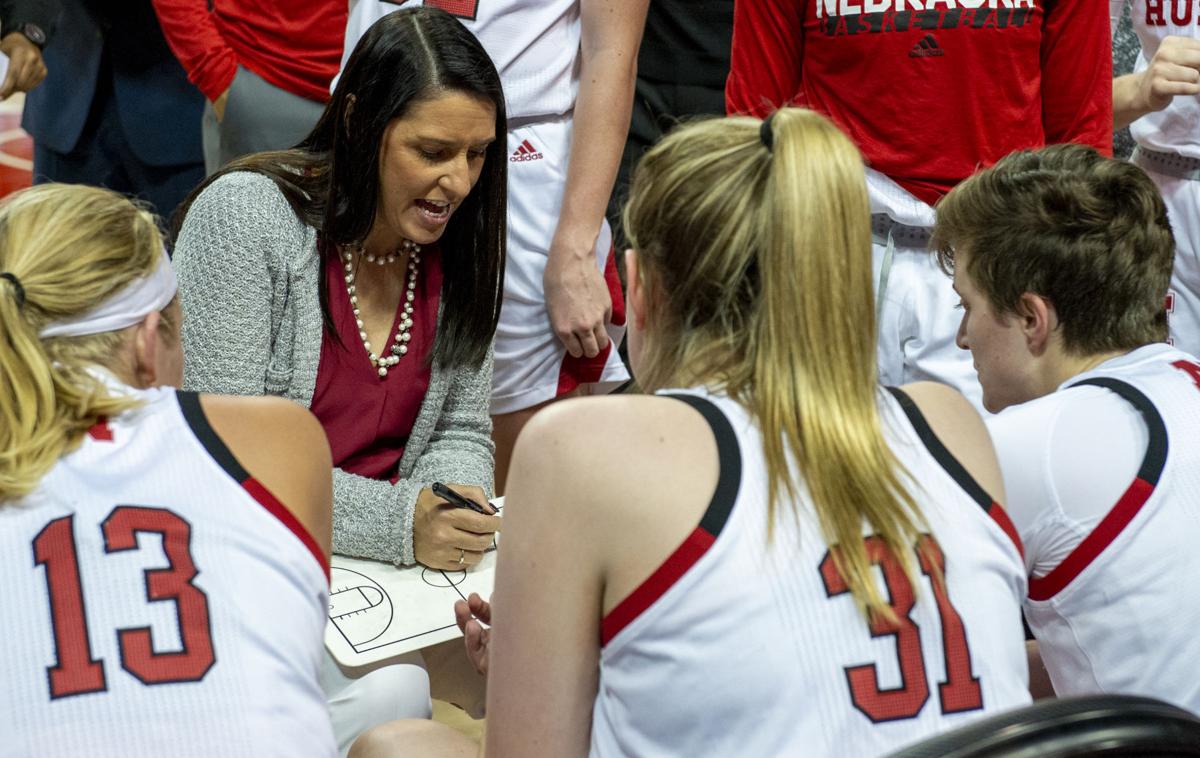 Brent C. Wagner breaks down some intriguing Husker women's hoops threads to follow this season.
What we don't know
The schedule: The college women's basketball season begins Wednesday, but Nebraska hasn't announced its first scheduled game. About one week ago, North Dakota State listed Nebraska on its schedule for Nov. 25, but the Huskers had to postpone that game for COVID-19 reasons. While coach Amy Williams won't say how many players are out right now due to a positive virus test result, symptoms or contact tracing, there have been practices recently where the Huskers had only seven or eight players available because of illness or injury.
Most of the team: There are only five players back from last year's team — Kate Cain, Sam Haiby, Isabelle Bourne, Makenzie Helms and Trinity Brady. In the offseason Nebraska added four transfers who are each eligible (Bella Cravens, MiCole Cayton, Ashley Scoggin and Nailah Dillard) and three freshman (Ruby Porter, Annika Stewart and Whitney Brown).
Who's in the rotation: Williams doesn't really know who will be in the playing rotation, especially at guard, and that's probably not just preseason coach-speak. "We're still waiting to see who will actually be able to be on the court," Williams said. Due to injuries or illness, Haiby is the only one of the guards who has been at every practice. There are some undisclosed injuries that could be long term. For now they're seeing if rest and recovery will help.
What we know
Good place to start: Nebraska's roster situation isn't great even before the pandemic season begins. And the five-month season figures to be a wild ride — a player who tests positive must sit out at least 21 days — with a roster of just 12 players. But Nebraska's best players, Cain and Haiby, have been regulars at practice.
Good storylines are out there: There are some good stories on the team if those players are able to play and have some success. Cayton committed to Nebraska in high school, then made a switch to California and is now back. She's had knee problems, so they're being really cautious on when she'll play her first game. Scoggin played junior college ball last year and sent out more than 100 emails trying to land a spot on an NCAA Division I team. Cravens is making a big jump from Eastern Washington to the Big Ten Conference.
Big Ten has depth: The Big Ten isn't the best women's basketball conference — a current league school hasn't won the national championship since Maryland in 2006 — but there are usually enough good teams that several can build a good NCAA Tournament résumé, like Nebraska did for part of last season. Five Big Ten teams begin the season in the AP Top 25: Maryland (12th), Indiana (16th), Northwestern (17th), Ohio State (20th) and Michigan (25th).