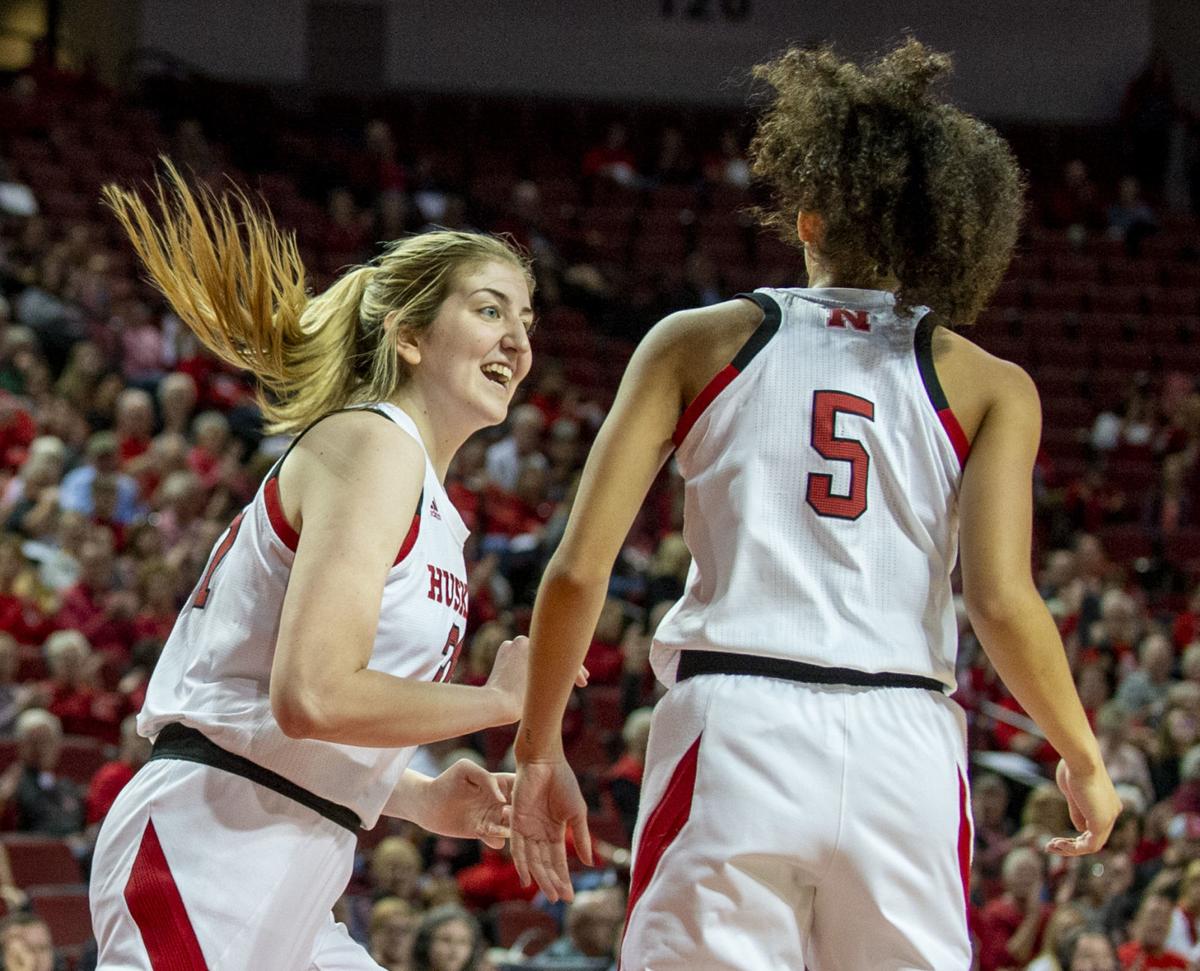 Kate Cain says "it has been pretty boring" when it comes to staying hunkered down at home during a pandemic.
But make no mistake, the Nebraska women's basketball player will accept "boring" after a recent tough stretch for her family.
"My father (Tim) and older brother (John) had minor symptoms, and my little brother (Chris) and I were asymptomatic," Cain said. "Unfortunately, my mother (Alison) was hit extremely hard by the virus because she has a compromised immune system."
Alison, who has genetic kidney disorder, was hospitalized for a day and was able to fight off the virus, Cain noted.
"While my family was sick, it was very scary and our daily activities were very unpredictable, especially since my mother was struggling so much," Cain said. "But after a few weeks of remaining quarantined in the house, my entire family was cleared of the virus."
Cain, a senior-to-be, left for home in March once the pandemic halted basketball practices and on-campus classes. But it meant heading to the epicenter of the virus. Cain hails from Middletown, New York.
"Going home, I knew I was walking into a mess with the coronavirus being so prominent," Cain said. "It was kind of unnerving just because everything was so out of whack, but I tried to stay optimistic."
Cain, NU's all-time leader in blocked shots, said her father was deemed an essential worker, an employee at West Point for the Army Corps of Engineers, so he continued to work. One of Tim Cain's co-workers tested positive for COVID-19, and Tim later became sick himself.
Cain said she has been unable to go to a gym, but the family home has a hoop, and NU strength coach Stuart Hart has provided players with individual workouts.
"I have been doing just about any athletic activity I can do just to keep moving," Cain said. "It's been kind of difficult to create the most normal and structured workouts right now, but I've been working with what I have."