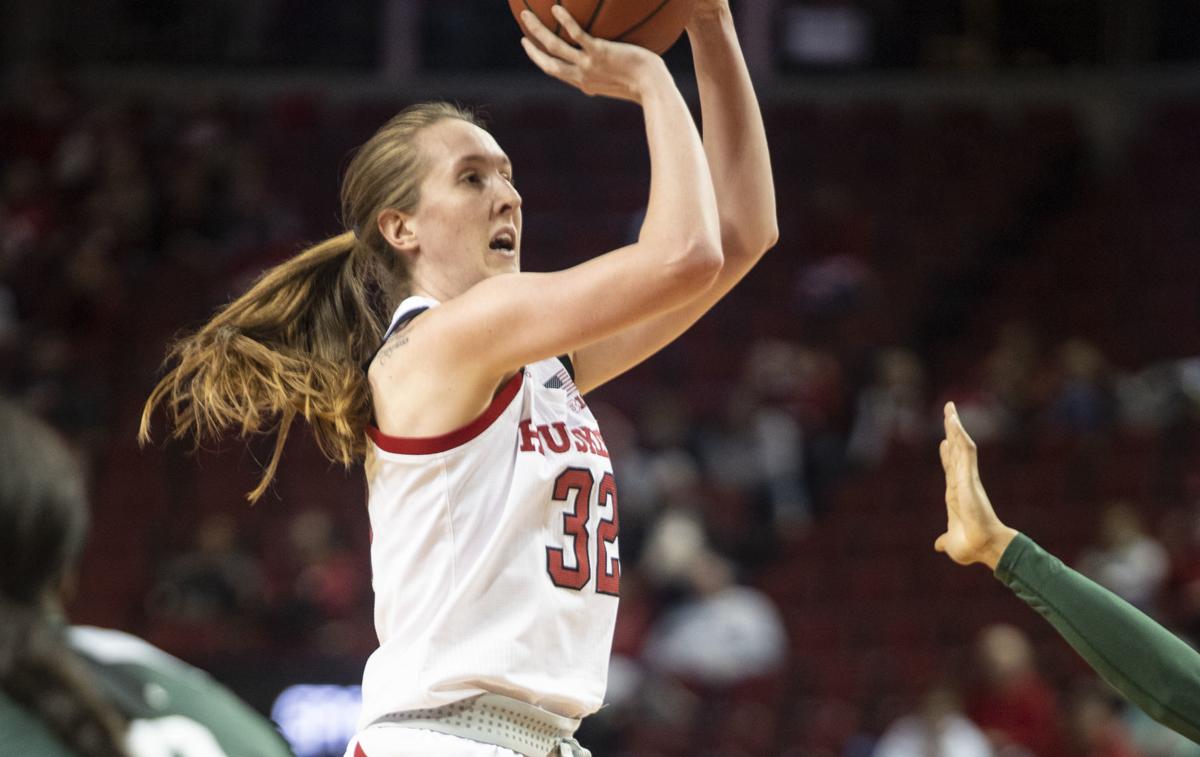 Three questions going into the season
Do the lessons learned last season translate into wins this season?
Nebraska gave itself a chance to win some games last season while playing four freshmen a lot, but lost 10 games by six points or fewer during a season with a 14-16 record. There were some bad moments in the final minutes of close games.
Nebraska scored enough to win last season — and has some real scoring threats with Hannah Whitish, Leigha Brown and Taylor Kissinger. But the defense ranked No. 12 in the Big Ten Conference, and gave up at least 80 points in eight games.
How much do the players improve?
If the team can stay healthy, this is a good season to get a look at player development, with almost all of the team back from last season. Did the players, and team, improve enough to get Nebraska back to contending for a spot in the postseason?
You have free articles remaining.
Hannah Whitish: The senior guard is the only Husker who's earned first-, second- or third-team all-conference honors during her career, after being named to the second team as a sophomore.
Kate Cain: After a great freshman season, when Cain set the school record with 100 blocked shots, she saw her production take a step back as a sophomore. The coaches have been impressed with her work in the offseason.
Isabelle Bourne: The freshman has played a lot of high-level basketball with the Australian youth national team, and appears to be fitting in well to college ball.
0: The number of players who left the program in the offseason, a rarity for any college program in any sport. The only player gone from last season is graduated senior Maddie Simon.
100%: What Taylor Kissinger shot on three-pointers in a game against USC Upstate last season, making all six attempts.
4: The number of years since Nebraska was ranked in The Associated Press top-25 poll. Nebraska was last ranked in February 2015.
Three crucial weeks to the season
Nov. 20-24: There are two home games this week, against Southern and Creighton. Creighton has won three straight against the Huskers, including last year, when the Bluejays didn't finish the season with a winning record.
Dec. 31-Jan. 4: This is the first full week of Big Ten play, with two games that could give the Huskers' season a boost. Nebraska travels to play preseason No. 17 Michigan State and hosts No. 23 Minnesota. Nebraska beat both those teams last season while going 9-9 in the league.
Feb. 6-9: The conference season will be when it's make or break for the Nebraska's NCAA Tournament chances, and this is a big week with games at Iowa and versus preseason No. 24 Indiana. Iowa made the NCAA Elite Eight, but graduated NCAA scoring leader Megan Gustafson.