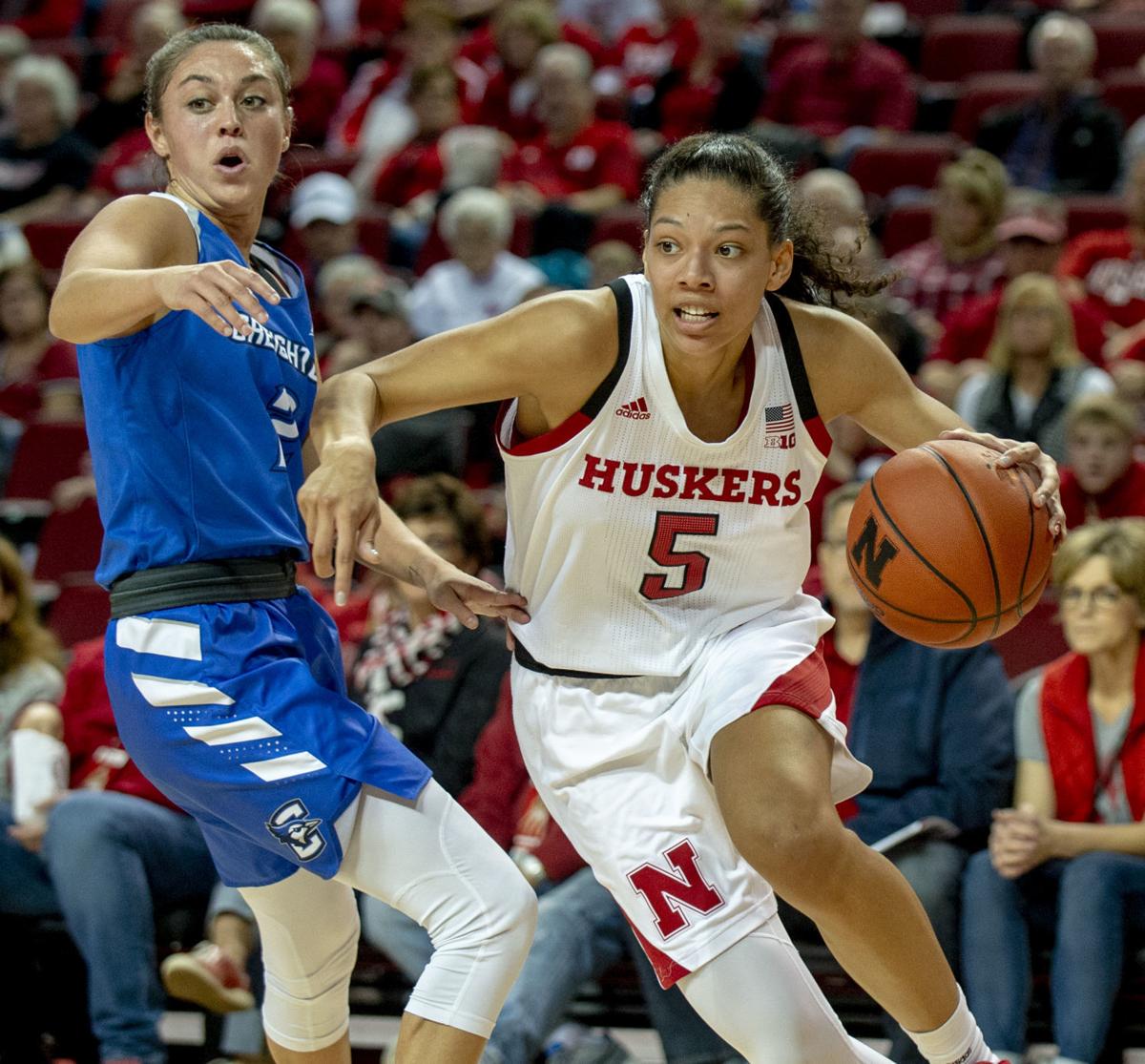 This week the Nebraska women's basketball team went to work in practice on some of the things that did cause them to lose a game, instead of just the things that could cause the Huskers to lose.
During the first two weeks of the regular season, the Huskers won all their games, but a 5-0 start to the season came to an end with a 79-74 loss against Creighton on Sunday.
Now Nebraska will play two games in two days in the South Point Shootout in Las Vegas. Nebraska plays USC on Friday and Sacred Heart on Saturday.
USC has a 3-2 record after a 74-64 loss against No. 6 Texas A&M last week.
Nebraska also played in this tournament during Amy Williams' first year as Husker head coach in 2016.
Nebraska lost against Creighton because the Huskers didn't do a good enough job of defense, so Creighton made 14 three-pointers. Creighton also pulled down 12 offensive rebounds.
Now Nebraska will see if it can improve and quickly get back to winning.
"We've talked about it well before the season ever started is just that the good teams, just how they respond to adversity," Williams said. "If we use this as a tool to bring us closer together and really find a way to correct some things, then I think it could be a valuable game and turning point for us."
Against Creighton the Huskers had a significant size advantage, and outscored the Jays 46-10 in the paint.
That will be tougher to accomplish when Nebraska starts playing Big Ten teams, but Williams thinks Nebraska will be able to adapt each game to take advantage of its strengths.
"We feel like one of our strengths as a team is that we can come at you in a lot of different ways," Williams said. "We feel like we can take advantage in the paint sometimes with our size and ability to score from a lot of different people inside. Also we feel like we've got great three-point shooters. Every game is going to dictate differently what we feel like what is going to be open."
The Nebraska players still know they have to improve on rebounding. Nebraska's opponents have pulled down at least 10 offensive rebounds in every game.
"We just have to continue making a consistent effort for it," said Nebraska center Kate Cain of rebounding. "Because from game to game, we have just had different issues with rebounding. (Against Creighton) it was a lot of long rebounds. Sometimes we're struggling down low. We just have to continue to work on it."
One encouraging sign for Nebraska was the return of junior guard Taylor Kissinger in the lineup after she missed four games with concussions symptoms.
Last season Kissinger was one of the best three-point shooters in the nation, making 45% of her attempts. She missed all four of her threes against Creighton after limited practice.
"Taylor is a fantastic three-pointer shooter," Williams said. "Everybody in our program has the utmost confidence in her."
Be the first to know
Get local news delivered to your inbox!