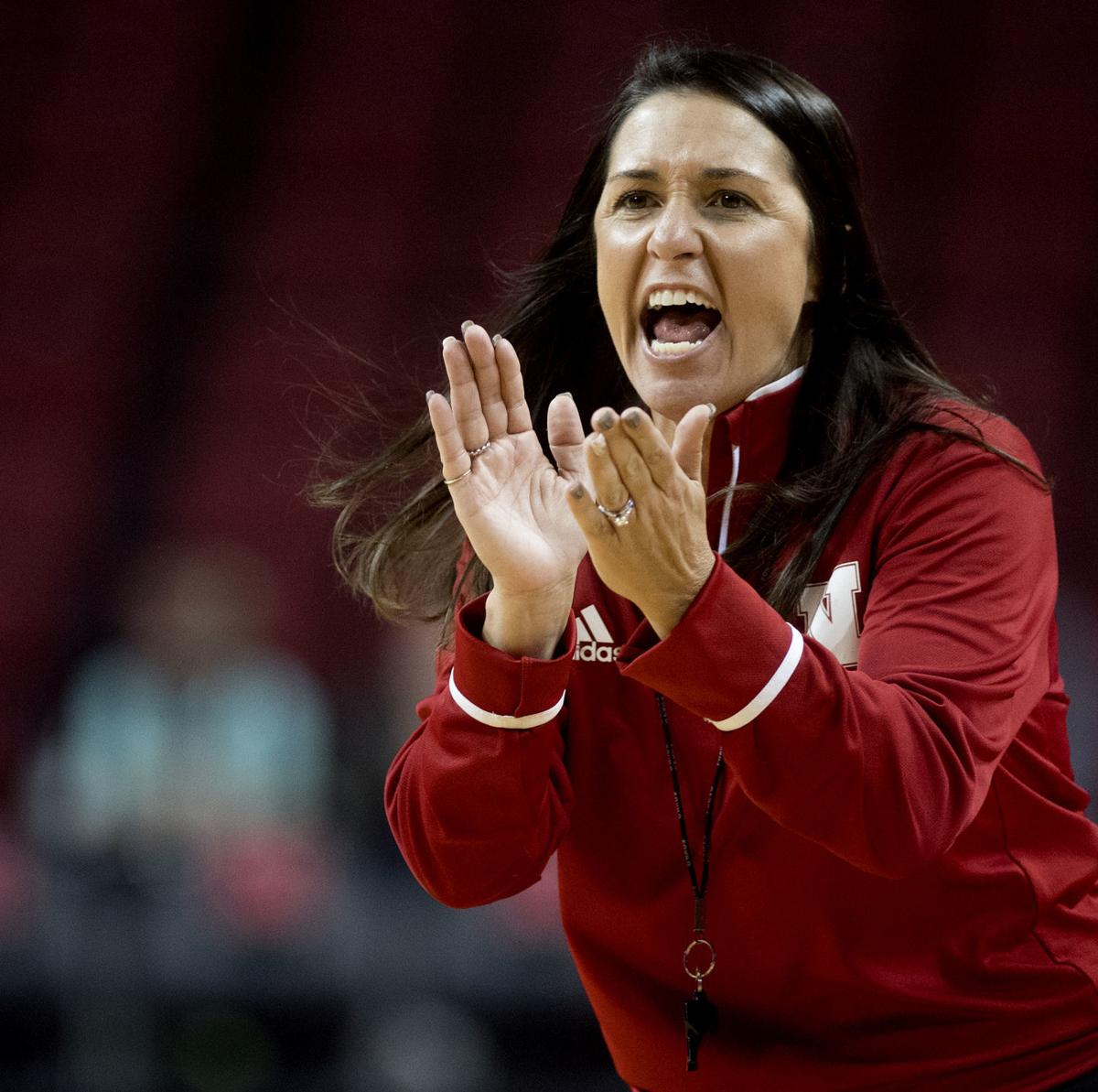 Amy Williams' first year as Nebraska women's basketball coach didn't go how anybody wanted.
In that debut season of 2016-17, Nebraska had a 7-22 record, its worst in school history. There was grumbling among a fan base accustomed to 20-win seasons in the second half of Connie Yori's 14 seasons as head coach. That season wasn't easy on Williams, either, who was a player at Nebraska from 1995-98.
But last season, Nebraska had the nation's top turnaround with an improvement of 14 games in the win column, and finished with a 21-11 record to earn an at-large bid to the NCAA Tournament. The project Williams had in getting the Huskers back to being an NCAA Tournament team was ahead of schedule.
On Wednesday, Year 3 with Williams officially begins when the Huskers host Drake in a tougher-than-usual season opener. Last year's record was big for the program because it showed the hard work Williams demanded in playing defense and in strength and conditioning, among other areas, paid off. Now she wants to keep it going.
"We feel what we want to do now is we're not trying to be one-hit wonders," Williams said.
After last season ended, Williams was rewarded with a one-year contract extension and a raise. She's under contract for the next five seasons.
After her playing career at Nebraska, Williams was an assistant coach at Nebraska-Kearney, Texas San Antonio, Oklahoma State and Tulsa, and head coach at Rogers State (Oklahoma) and South Dakota.
Coaching at your alma mater brings an extra amount of pride, Williams said.
"I can remember as an athlete here at Nebraska, there is nothing that brought me greater pride than being able to put that Husker jersey on and represent everything that Nebraska stands for," Williams said. "And now to be back and leading that program, when you've poured your blood, sweat and tears into a program for four years as an athlete, and you understand the pride and what it means."
When you're coaching at your alma mater, it motivates you a little more to watch a little more game film or put even more effort into all the areas it takes to be a great program, Williams said.
"It's something that I don't take lightly, and I think is an incredible opportunity, and I'm so blessed to be here," Williams said.
Williams is excited about a positive feeling returning to the program. Season tickets sales are already up from last year.
"We've got a lot of things to be excited about, and we're glad that our fan base is kind of sharing in that," Williams said.
Major gains for the program may be more difficult to achieve this season. There are some major challenges during the nonconference season, including games against Drake, Miami, Creighton and Kansas. And the Big Ten regular-season schedule has expanded from 16 games to 18.
Williams wants the Huskers to have a narrow focus on what they'd like to do this season.
"At this point, we just feel like we just want to win the day and find a way to get better tomorrow," she said.
But with four regular starters back, including an all-conference guard in Hannah Whitish and an elite shot blocker in Kate Cain, the Huskers also don't want to take a step back. And Nebraska added five new players who look ready to make a positive difference.
"We just have a lot of threats on offense," said senior forward Maddie Simon. "I think everyone is capable of being a leading scorer every game. That makes us dangerous, which is exciting. We're competitive, and the freshmen came in really ready to work."