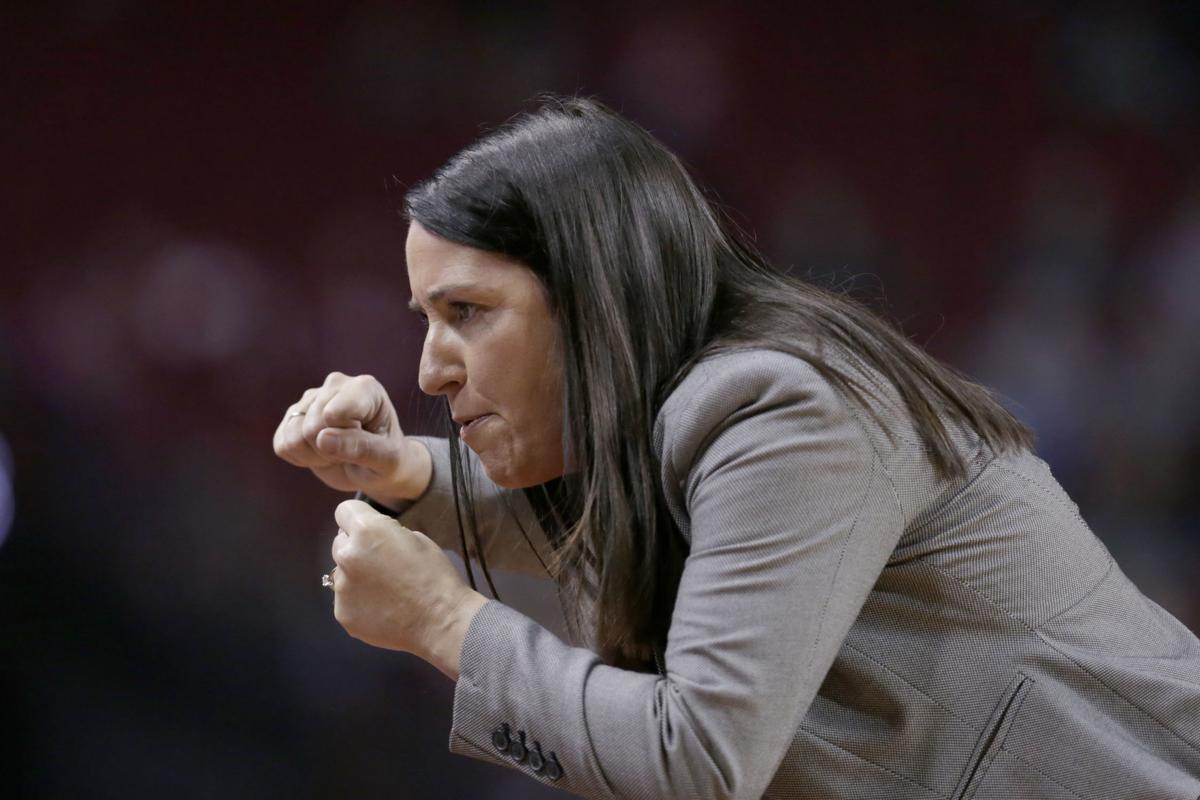 The Nebraska women's basketball team didn't achieve one of the goals it had to start the season when it didn't want to be a one-hit wonder.
Nebraska had made the NCAA Tournament in 2018 by having the best one-season turnaround in the country, from seven wins in 2017 to 21 in 2018.
But that didn't happen this year, and Nebraska had a 14-16 record this season and missed the NCAA Tournament and the WNIT.
Now Nebraska will go back to work and hope that the experience gained by four freshmen, and the blending of the old and new players as the season progressed, will have the Huskers ready to make another big improvement next season and return to the postseason in 2020.
"I feel disappointed that we're not playing postseason basketball right now," Nebraska coach Amy Williams said. "It just really feels strange and frustrating and empty.
"But it's something that when I really look back and reflect on the season, there were some very encouraging and exciting things that we saw this season that I think can have us really motivated and excited heading into our offseason."
Nebraska put together a nonconference schedule with several good opponents, hoping that it would put them in a position to be chosen for the NCAA Tournament. But with a roster with several new players, Nebraska wasn't able to win enough games in the nonconference season. Nebraska had a 5-6 nonconference record, and was never really in position to make the NCAA Tournament.
Nebraska is ranked 94th in the RPI. The Huskers' strength of schedule is 25th.
The Huskers went just 1-3 in nonconference play against teams that ended up making the NCAA Tournament, beating Radford and losing to Drake, Miami and Louisville.
Nebraska had a nice start to the Big Ten season by winning its first two games. But then NU lost its next three games and was never consistently good enough at anything that would allow them to have more than a two-game winning streak in league play.
Nebraska won four of its final six games of the Big Ten season to finish in a four-way tie for sixth place in the league standings at 9-9. But at the Big Ten Tournament, Nebraska's season came to a quick end with a 75-71 loss against Purdue.
That was one of the school-record 14 games decided by two possessions or less this year. Nebraska had just a 4-10 record in those games.
"We had so many games that were tight ballgames, and I think that as we continue to grow and develop that it's going to really pay off for us somewhere here in the near future," Williams said.
All four of Nebraska's freshmen — Sam Haiby, Leigha Brown, Ashtyn Veerbeek and Kayla Mershon — played a lot, and two were among the Huskers' top three scorers. Haiby was the second-leading scorer at 10.0 points per game, and Brown was third at 9.6.
Hannah Whitish led the Huskers with 10.1 points per game. Taylor Kissinger was one of the best three-point shooters in the nation, making 45.6 of her attempts to rank fourth.
The only senior Nebraska will lose is Maddie Simon. One area where Nebraska will need to improve is rebounding. In Big Ten games, Nebraska was outrebounded by its opponent in 13 of 18 games.
The NU staff is now working on putting together its nonconference schedule for next season, hoping it will put Nebraska in position to return to the postseason.
"We're looking for that balance in that nonconference schedule and something that's going to continue to challenge us and get us ready for Big Ten play, but also give us that chance and opportunity to learn some things and grow early," Williams said.