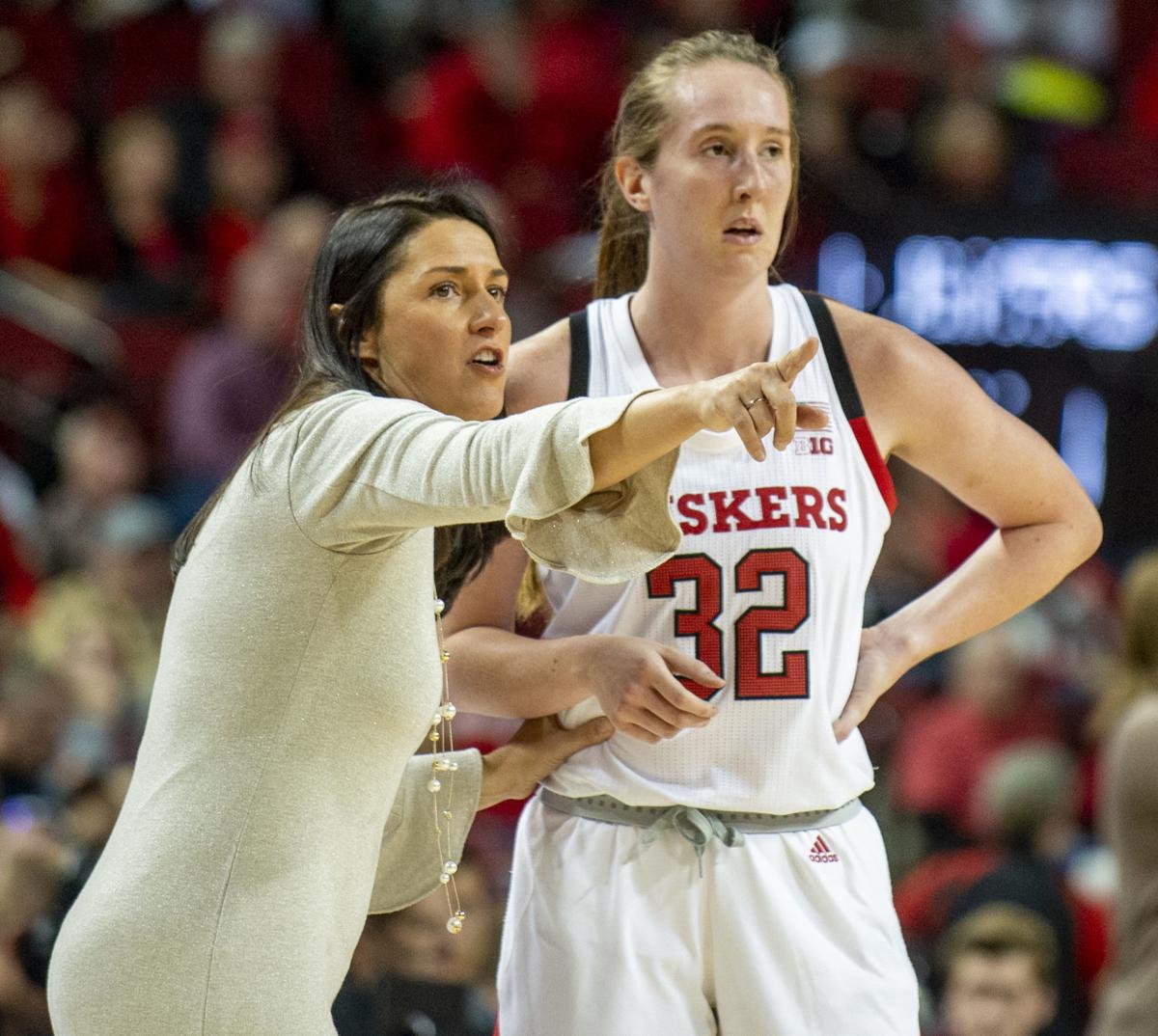 In the Big Ten Conference, women's basketball doesn't always come with a lot of intrigue at the top of the league standings, but that may be different this year.
That's because for many years in the Big Ten it has been Maryland, and then everybody else, and not always a lot of upsets. Maryland has won the regular-season league championship four times in its five years in the league. And the Terrapins have also won the conference tournament three times in five years.
But maybe the league will be more intriguing this year, and the conference season has already provided several upsets. And although it's really early in the 18-game league schedule, Nebraska is part of the intrigue. After winning a lot of games against lesser opponents during the nonconference season, Nebraska is trying to show it can win a lot during the Big Ten season, as well.
Nebraska has a 3-1 league record and is in a four-way tie for second place in the league standings going into Sunday's game at Rutgers. Indiana leads the league at 4-0.
Maryland was picked to win again in a vote of league coaches. But the Terrapins sit at 2-2 in the standings after road losses against Northwestern and Iowa. Maryland was ranked and its opponent unranked in both losses.
On Thursday, two ranked Big Ten teams lost against unranked teams, with Iowa beating No. 17 Maryland and Ohio State beating No. 24 Michigan.
What does Nebraska coach Amy Williams think the Big Ten will be like this season now that we're a few weeks in?
"Ah, crazy. Crazy," Williams said. "Just incredibly competitive, and every single night out I just think every team has proven that in their nonconference schedules, and now here in the early part of the conference. To be this early and only have one team that's still unbeaten in the league is just crazy. I think it's going to continue to be that way, and it's going to be very, very competitive throughout, top to bottom."
Only three Big Ten teams are ranked — No. 12 Indiana, No. 17 Maryland and No. 24 Michigan. But the Big Ten is viewed as being a strong league. In ESPN's projections for the teams that will make the NCAA Tournament, there are 10 Big Ten teams listed, including Nebraska.
The Huskers started the league season with 78-69 win against Iowa that looks even better now after the Hawkeyes beat Maryland. Nebraska lost in overtime at Michigan State, but then won its next two games against No. 24 Minnesota and Wisconsin.
When the Big Ten schedule was released, Williams thought it would be important for Nebraska to take care of business at home to start the league season, and the Huskers have won all three league home games.
And Nebraska came back with two strong performances after rebounding cost the Huskers in the overtime loss against Michigan State.
"It didn't feel good sitting in the locker room at Michigan State to lose that game in overtime," Williams said. "I'm glad that's something that's spurring (the players) to say, 'Let's not do that again.'"
Now one year after the Huskers had just a 14-16 record, Nebraska feels like it can beat the top teams.
"I think we're always coming in with the mentality of playing with a chip on our shoulder, and that if we can play hard and we can play 40 minutes of great basketball, that we can beat anyone we come up against," said sophomore guard Sam Haiby.
Be the first to know
Get local news delivered to your inbox!