Hannah Whitish says the Nebraska women's basketball team has players at every position who can make three-pointers, and that even goes for the team's 6-foot-5 center, Kate Cain.
"Kate can shoot it. She doesn't in games," Whitish said.
Most of the team could really shoot it on Sunday, and that allowed Nebraska to get another big win during an up-and-down season.
Nebraska made a season-best 12 three-pointers, and also played some great defense for most of the game to earn an 82-71 victory against No. 24-ranked Michigan State. It came in front of 5,588 fans at Pinnacle Bank Arena for the largest crowd of the season.
Nebraska (12-14, 7-8 Big Ten) got its second win against a ranked team this season, after beating then-No. 23 Minnesota last month.
Whitish led five Nebraska players in double-figures with 16 points. Leigha Brown added 14 points, Taylor Kissinger had 12, and Maddie Simon and Nicea Eliely 10 apiece.
Nebraska shot 50 percent on three-pointers (12 of 24), which was just off its season-high for three-point percentage. Michigan State was 6 for 25 on threes.
Six Nebraska players made a three-pointer. Brown made four, Kissinger, Simon and Whitish two each, and Ashtyn Veerbeek and Nicea Eliely one apiece.
Brown was especially good on threes, making her first four attempts and finishing 4-for-5. With her two threes, Whitish moved into No. 3 all-time in three-pointers at Nebraska with 184, and she's just a junior.
Nebraska did way better than its season average of 7.2 three-pointers per game.
"We know we have great shooters on this team and everybody can shoot it very well, and tonight everybody was on," Whitish said.
Nebraska made four of its first five three-point attempts of the game for a 16-10 lead, and then five of its first seven threes for a 23-14 lead.
You have free articles remaining.
Nebraska made eight threes in the first half to take a 42-26 lead.
It helped that Nebraska was getting some pretty open looks on three-pointers, thanks to good execution and passing.
"We talked a lot about setting really great screens, just so we're able to get those open shots," Simon said. "And not only setting (screens), but setting them up so you can be open. Just playing with pace and cutting hard and always being an option and being shot-ready."
Nebraska also got open looks on three-pointers after first getting the ball inside.
"(Michigan State's) defense is really, really good and they tend to really get to help quickly which means you have to, and better be ready to hit some kick-out shots, and we did that today," said Nebraska coach Amy Williams.
Nebraska was also good on free throws, making 16 of 18.
Nebraska's largest lead of the game was 22 points in the third quarter.
"The first three quarters I thought that was some of the best basketball we've played so far this season, and a lot of that has to do with our defense," Simon said. "We really just locked down and paid attention to the scouting report. Kate had seven blocks, and that's always big."
The finish wasn't as good when Nebraska had trouble with the Spartans' full-court defense and let Michigan State cut its deficit to eight points. Michigan State outscored Nebraska 30-20 in the fourth quarter.
"It's a little nerve-wracking or frustrating at times just because you would like to see us to be able to slam the door after playing that well and putting yourself in a 20-point lead," Williams said.
Shay Colley led Michigan State (17-8, 7-7) with 17 points.
Michigan State vs. Nebraska, 2.17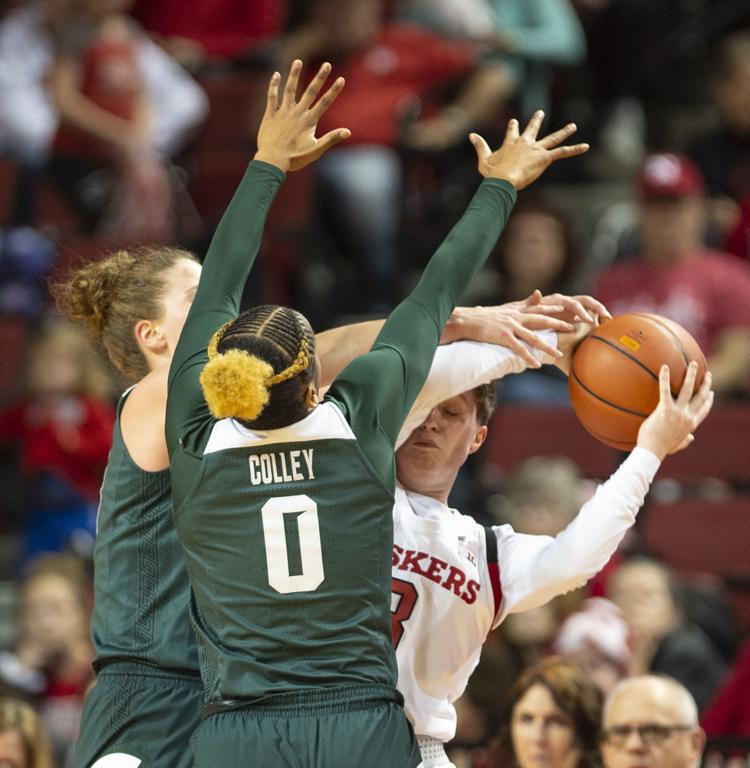 Michigan State vs. Nebraska, 2.17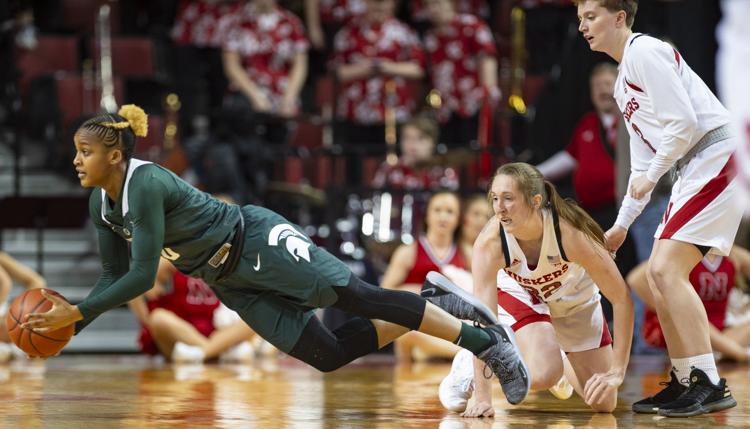 Michigan State vs. Nebraska, 2.17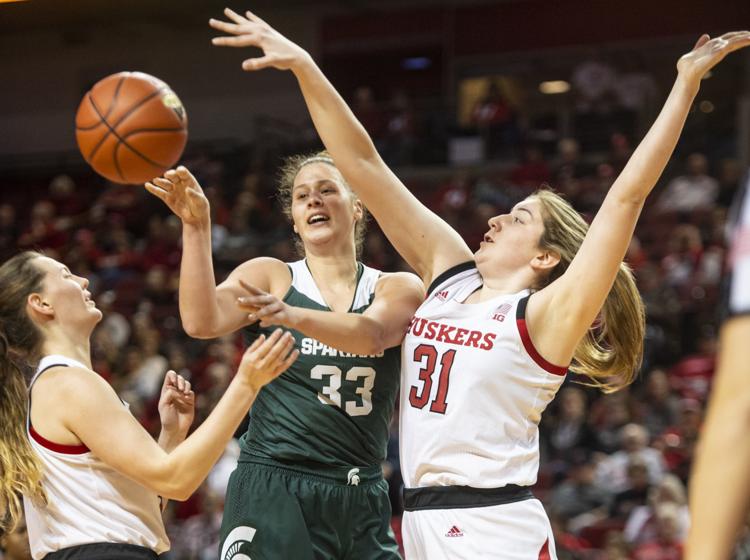 Michigan State vs. Nebraska, 2.17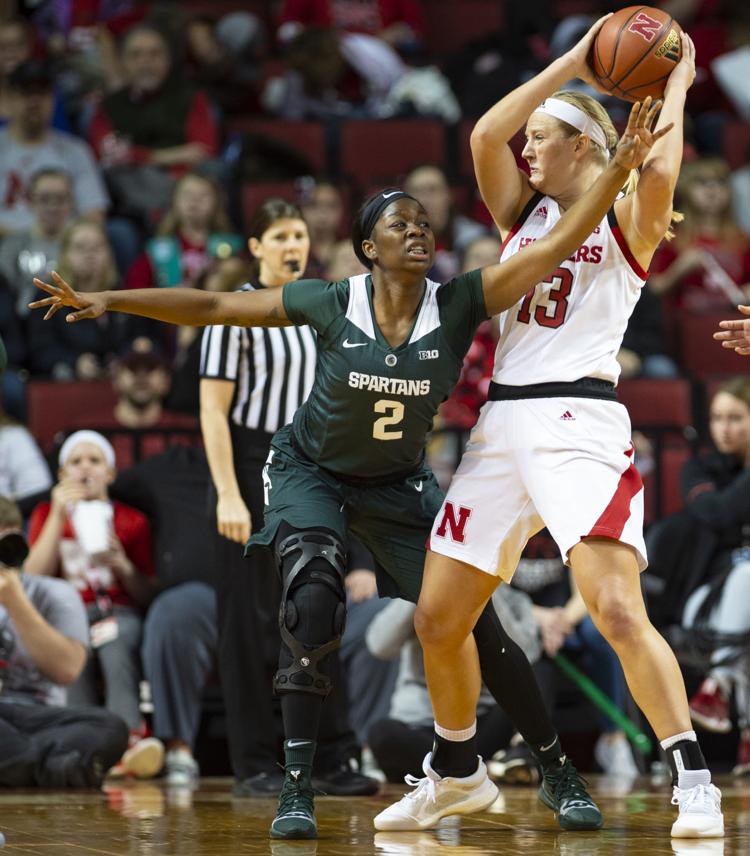 Michigan State vs. Nebraska, 2.17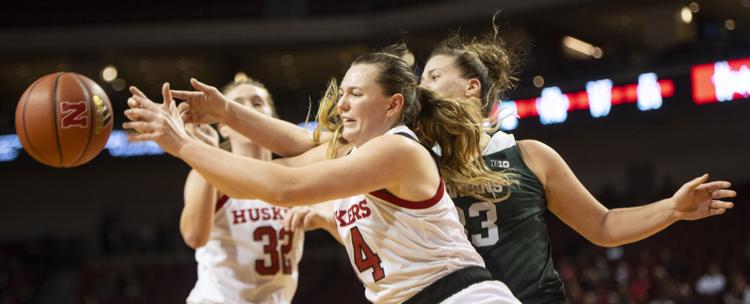 Michigan State vs. Nebraska, 2.17
Michigan State vs. Nebraska, 2.17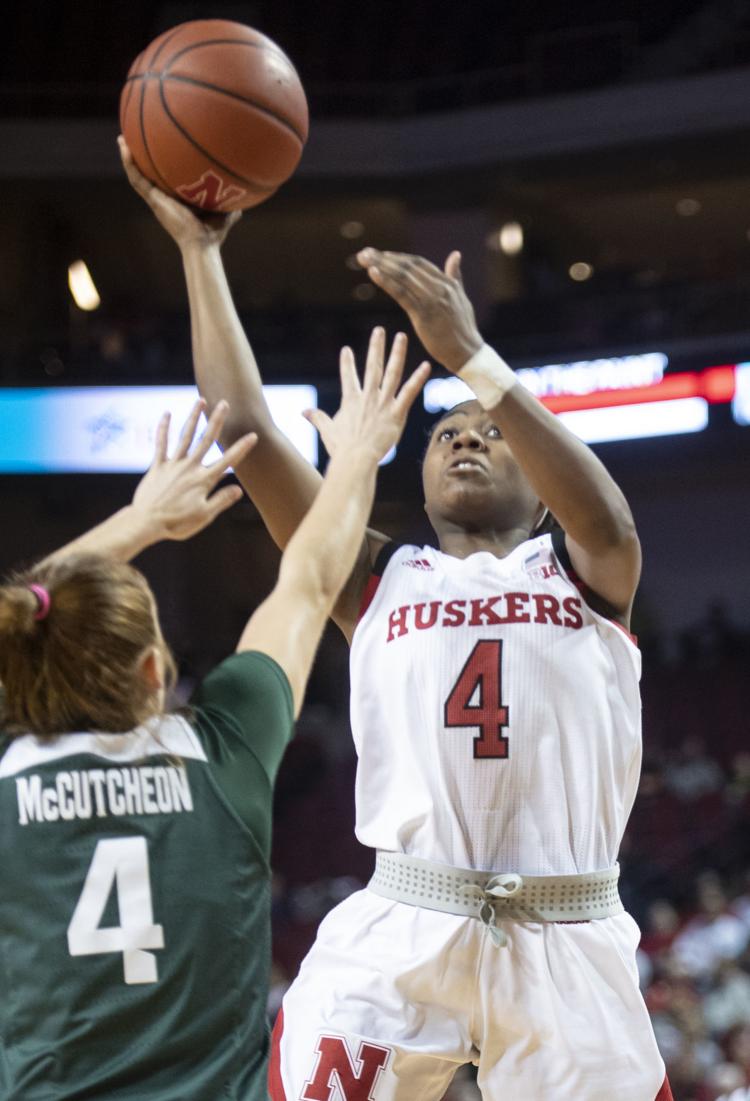 Michigan State vs. Nebraska, 2.17
Michigan State vs. Nebraska, 2.17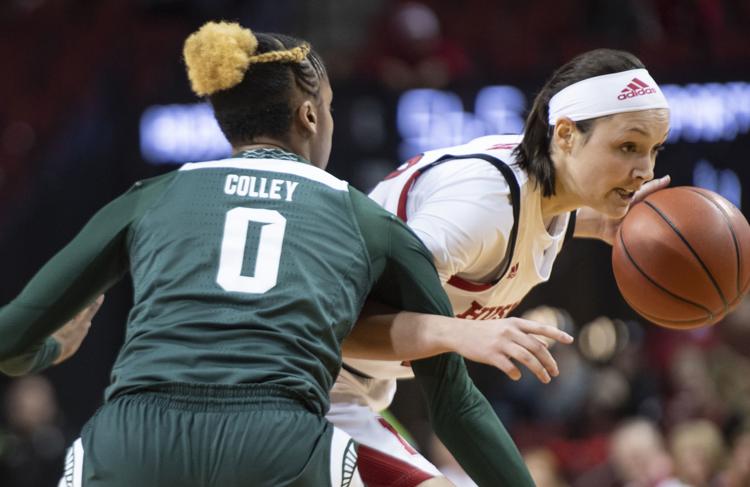 Michigan State vs. Nebraska, 2.17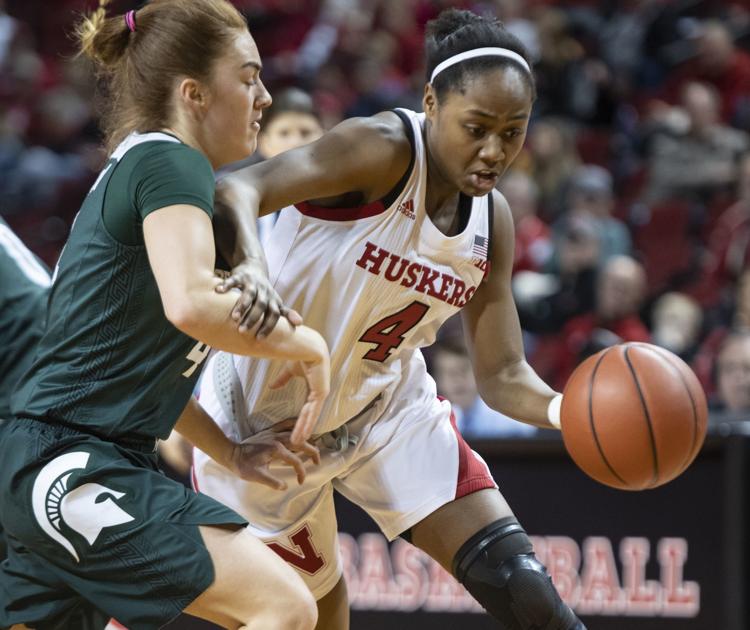 Michigan State vs. Nebraska, 2.17