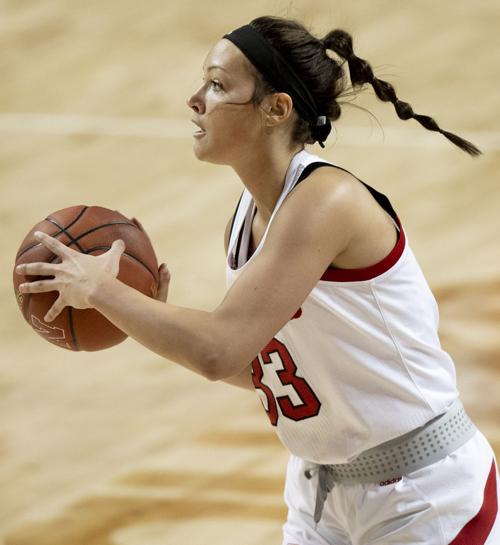 Add another injury to the frustrating list of setbacks that have plagued Taylor Kissinger's basketball career.
Nebraska women's coach Amy Williams said Saturday that Kissinger, a junior, will miss the rest of the 2019-20 season because of a hip injury that will require surgery.
Kissinger, a Minden native, had played in just five games this season. She missed four games after suffering a concussion from taking a charge in practice.
Because she's only appeared in five games, Kissinger is eligible to apply for a medical redshirt.
"It's tough for Taylor, it's tough for our team, tough for the seniors that absolutely adore playing with her," Williams said after Nebraska's win over Oral Roberts at Pinnacle Bank Arena. "And tough for her to kind of miss out on some of the special things that — this team is 9-1, I think there's a lot of excitement in our locker room, and some really good goals.
"So really tough for her to have to step into kind of that role of being the on-the-bench kind of coach/player for the rest of the season."
Unfortunately for Kissinger, that's a role with which she's become all too familiar.
Kissinger's basketball-related injuries have followed her nearly her entire basketball career. She broke her arm in sixth grade, and after turning into a star at Minden High School, suffered broken wrists her junior and senior seasons.
"I try to shut out any of the negative thoughts and just put in the work, because that is what I've done my whole life, so I just fall back on that and it really helps me," Kissinger said earlier this week.
The hip injury is something that has bothered Kissinger going back to preseason workouts. The Huskers held her out of practices in the preseason to try and rest the hip. A Nebraska spokesman said Kissinger saw a specialist this week, who determined surgery was the best course of action.
Kissinger played in the season opener against Alabama A&M, then missed four games after suffering the concussion. She returned against Creighton, and after an 0-for-4 shooting day from three-point range, the 6-foot-1 junior went 10-for-21 (48%) from long range in Nebraska's next three contests.
Kissinger last season led the Big Ten and was fourth nationally in three-point field-goal percentage at nearly 46%.
Kissinger's setback is just one of several plaguing the Huskers.
Senior forward Grace Mitchell missed Saturday's game after tweaking her left shoulder in practice in the middle of the week. The 6-2 forward, who had appeared in each of NU's first nine games, is considered day-to-day.
And freshman Trinity Brady, who has yet to appear in a game, is still trying to work her way back from a concussion suffered in Nebraska's exhibition win over Rogers State.
Nebraska women vs. Oral Roberts, 12.14
Nebraska women vs. Oral Roberts, 12.14
Nebraska women vs. Oral Roberts, 12.14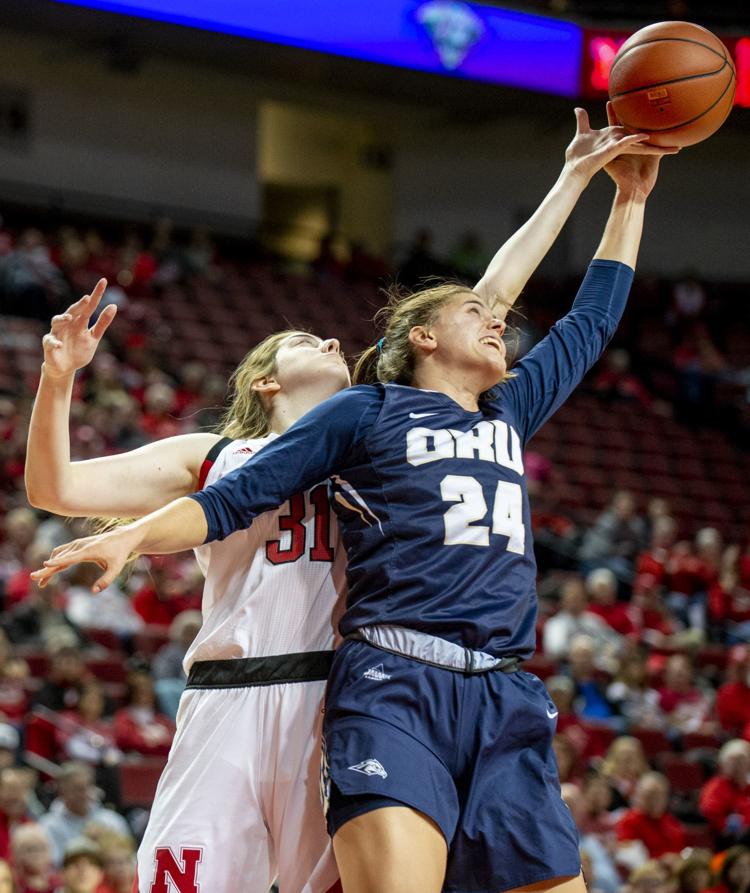 Nebraska women vs. Oral Roberts, 12.14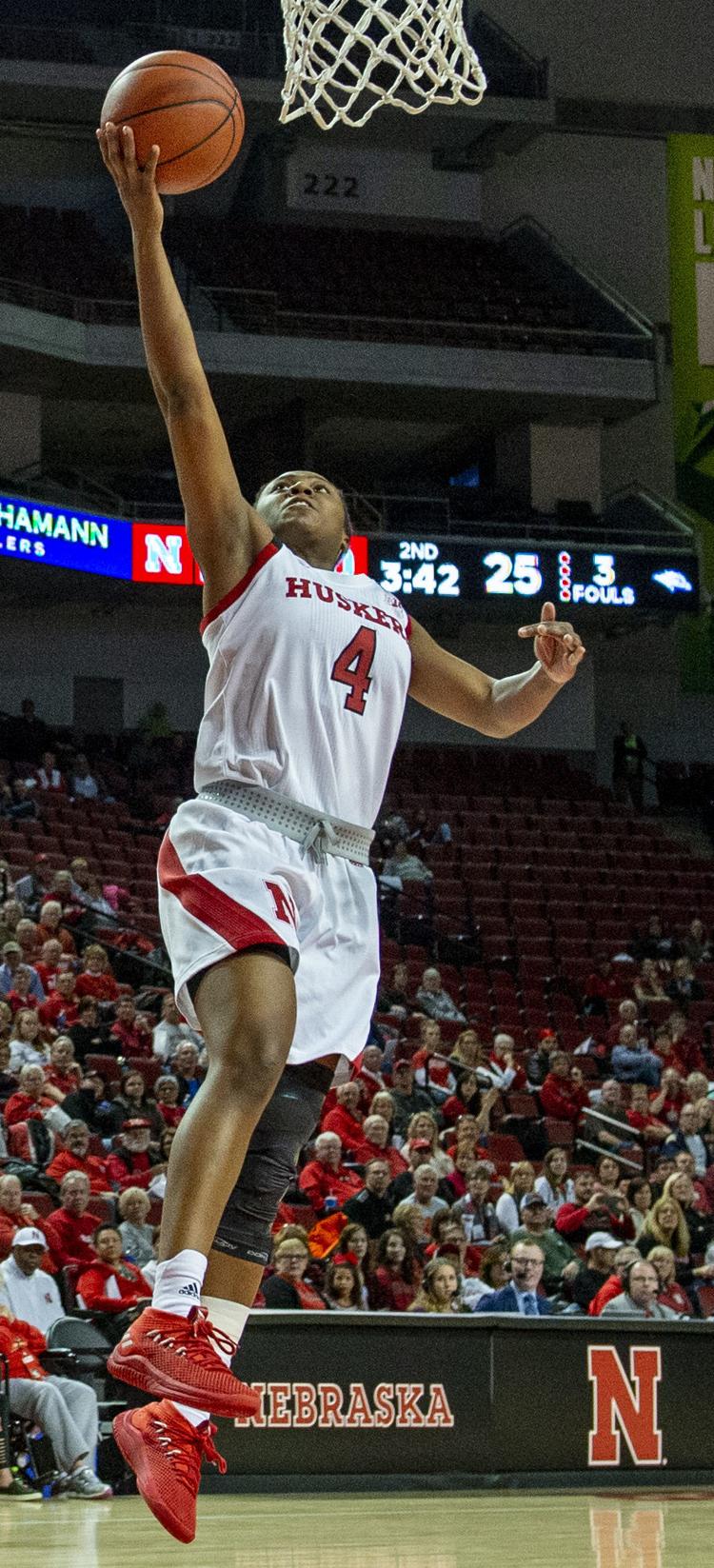 Nebraska women vs. Oral Roberts, 12.14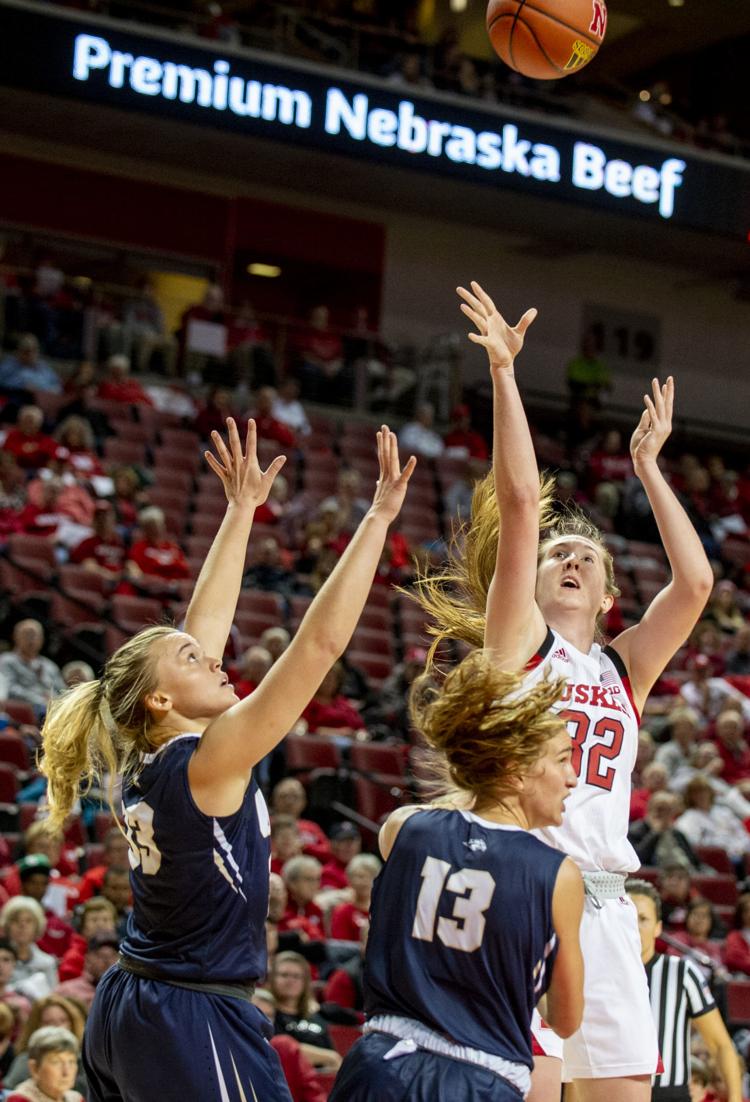 Nebraska women vs. Oral Roberts, 12.14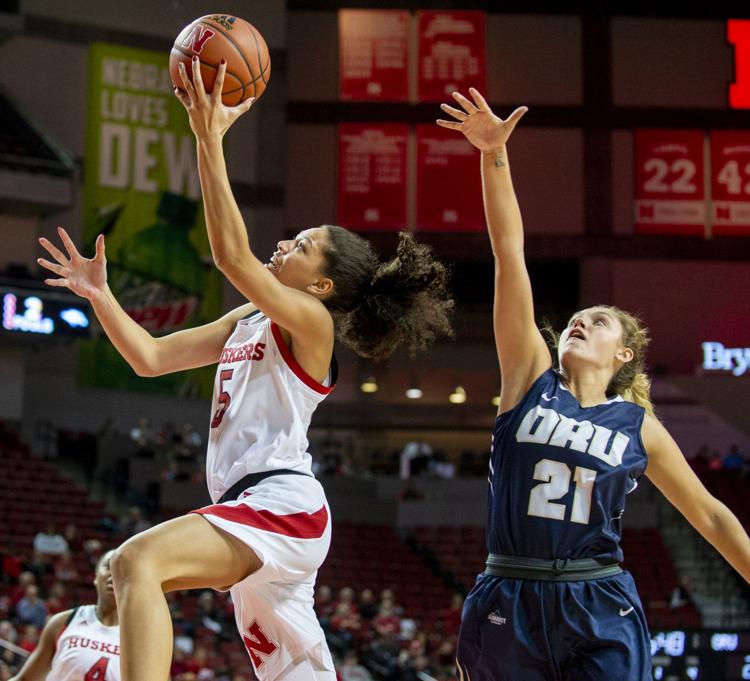 Nebraska women vs. Oral Roberts, 12.14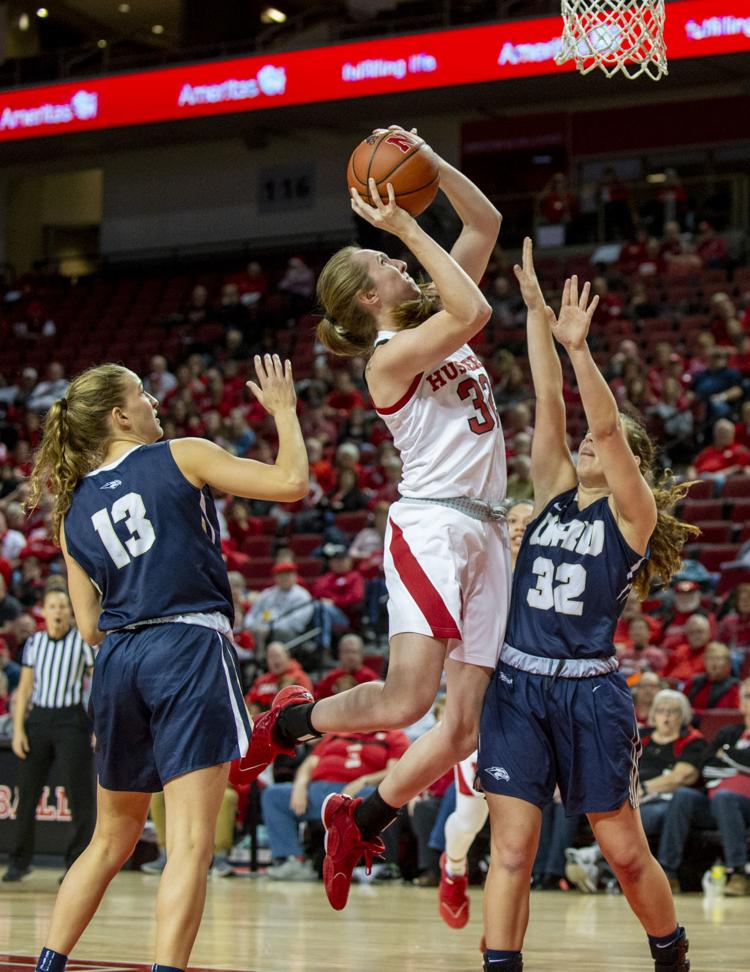 Nebraska women vs. Oral Roberts, 12.14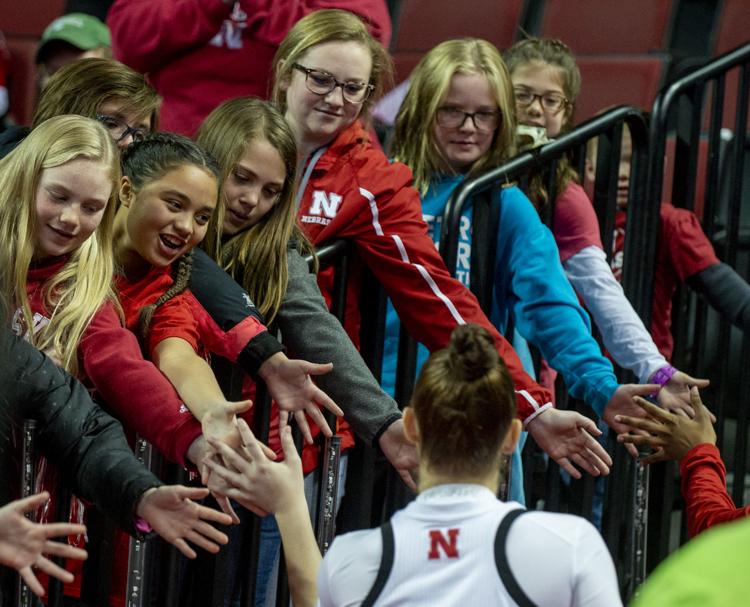 Nebraska women vs. Oral Roberts, 12.14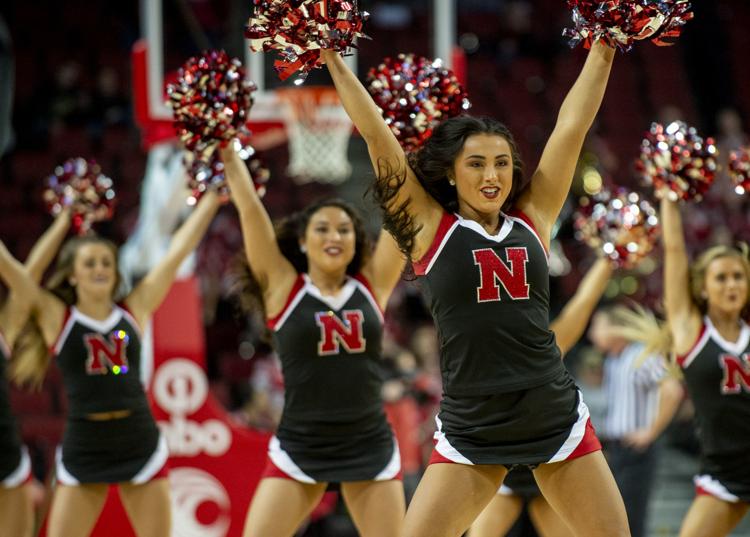 Nebraska women vs. Oral Roberts, 12.14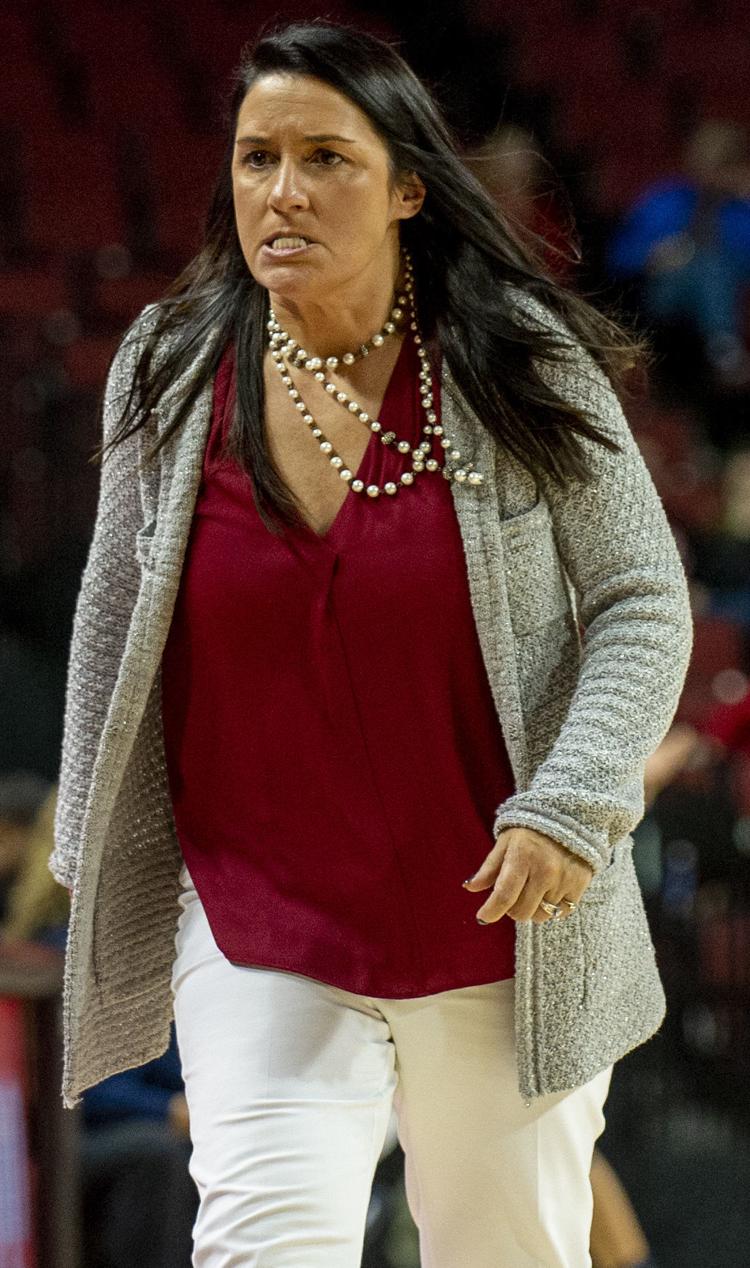 Nebraska women vs. Oral Roberts, 12.14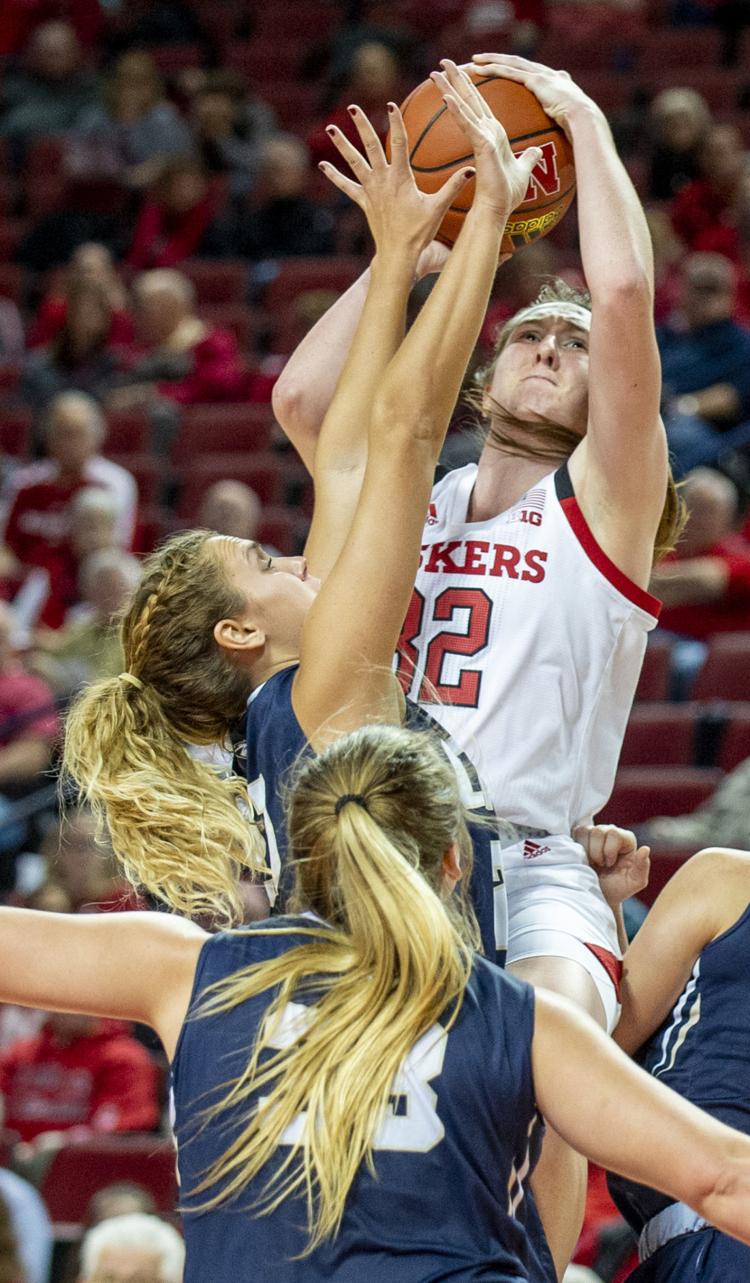 Nebraska women vs. Oral Roberts, 12.14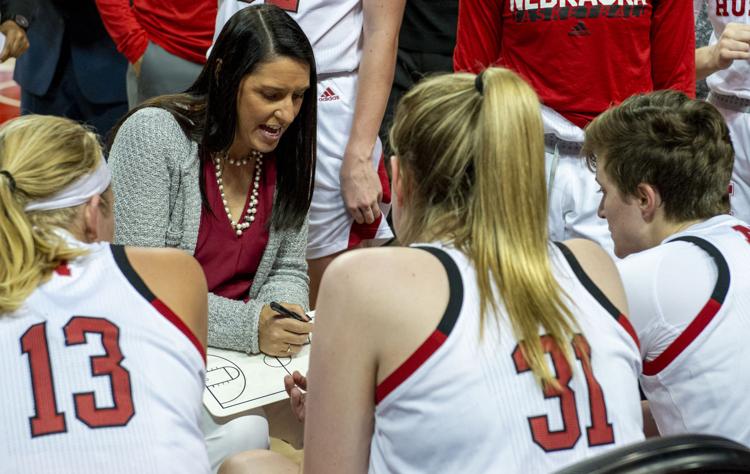 Nebraska women vs. Oral Roberts, 12.14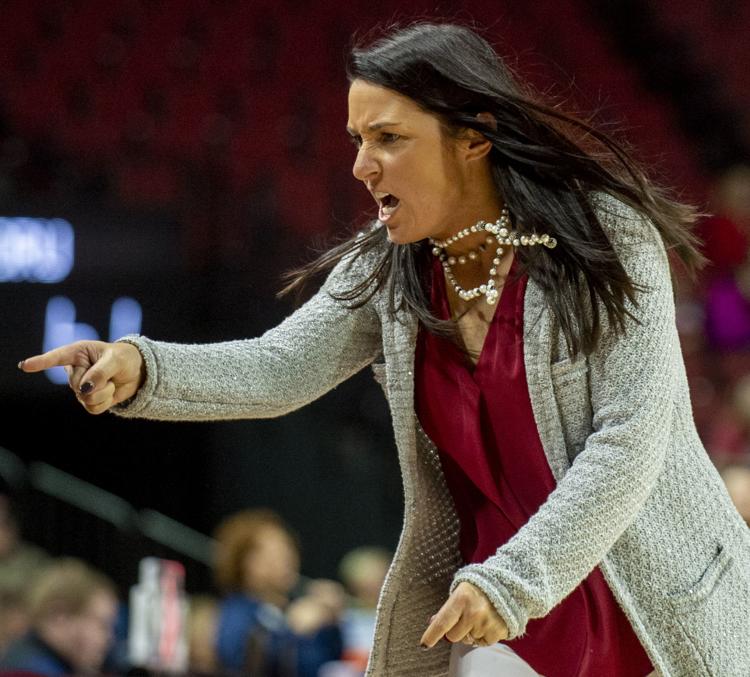 Nebraska women vs. Oral Roberts, 12.14