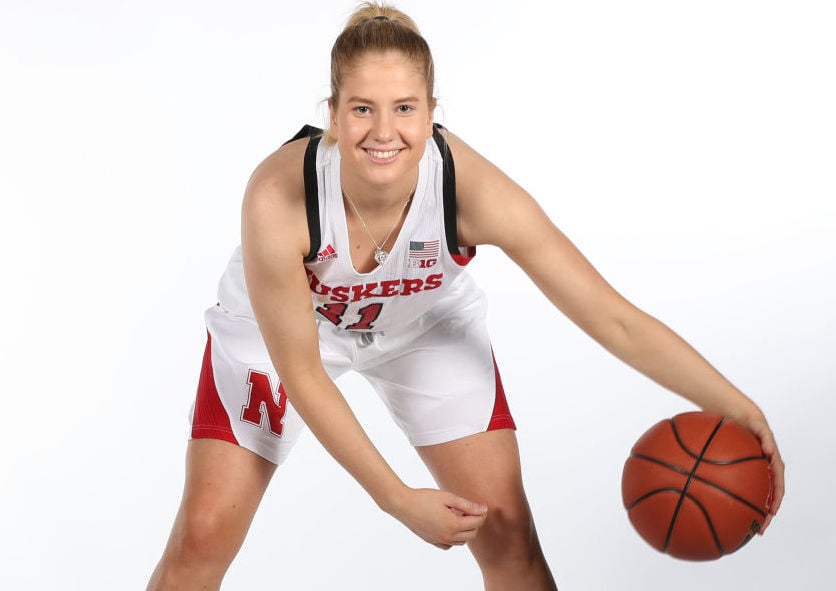 Husker Diary: Ruby Porter
Freshman, Adelaide, Australia, 5-foot-10 guard
Of note: For the second year in a row, the Nebraska women's basketball team has added an Aussie to the team. Last year it was Isabelle Bourne, and this year it's Ruby Porter. Bourne and Porter played against each other in tournaments in Australia. Porter, who chose the Huskers over LSU, arrived in Lincoln in August after a delay because of the COVID-19 pandemic. The Huskers are currently able to practice and do weight training for 12 hours per week but can begin official practice for the season Wednesday.
"My family is very big basketballwise. My grandpa coached at a very high level in Australia, and my mum played at a high level. She attended the Australian Institute of Sport, which is one of the highest levels of basketball at which you can play. That's pretty much where it started. I definitely had a ball in my hand since the age of 4 or 5. It's cliché, but the little girl fell in love with the sport.
"It's always been a dream of mine to travel. I love being adventurous, and not just sitting at home all day long, so college in the U.S. is always something that I've had an eye on. Ever since year nine, I had to start looking at my studies and selecting the right subjects and doing a whole heap of SAT tests. My cousins are over here, and I've got a whole heap of friends who have been to college and seen a whole heap of people come over and love the experience, so it just made me even more excited to come.
"There is nothing (similar to U.S. college basketball in Australia). You have a university, but the basketball is not connected to the university.
"It pretty much came down to I fell in love with (Nebraska). Lincoln, I loved it when I first came. The coaches and the players definitely sealed the deal for me. I feel like I'm a part of a family here. In my opinion (the coaches are) the best in the business. I know I'm being biased, but they believe in you and that's really all a player can ask for from a coach.
"I graduated (high school) in November 2019, so I've been out of study for a while. We've had a long break.
"I only arrived about five weeks ago after a long 24-hour flight. But it doesn't matter how long I travel, especially if I'm coming to a place like Nebraska. We had heaps of troubles due to COVID. We weren't allowed to travel interstate. Where I'm from there is no visa office, so I had to travel interstate. And the United States wasn't issuing any student visas at the time, so my arrival was pushed back. And then within a week, I found out I was leaving a few weeks later. It was very quick and very stressful, but we're here now and we're settled in.
"I had to quarantine when I was back in Adelaide for two weeks, so coming from that I was a little bit behind fitnesswise, but I'm definitely on top of that now with us training and getting ready for the season.
"(I'm learning) you have to be competitive 24/7. You might not have every single thing down pat in every drill, but if you go at it 100% and you're competitive and your effort level is there, that's how you improve. And there is no point stepping on the court and giving half-effort because that's not going to get you any better. And I know our team is so competitive where we're definitely on each other's backs 24/7, but that's just what makes us all better.
"I wouldn't say it's easy moving to the other side of the world, but I guess having people that support you and have things ready for you has made it 10 times easier to adjust. I don't know if I'm looking forward to the winter in Lincoln, but I haven't seen snow yet so I'm actually quite looking forward to if there is some snow this year.
"My family, we talk all of the time on FaceTime and they ask me all of the time how I'm doing, expecting an answer of 'alright.' But every time I speak to them I tell them I'm loving it and there are no faults at the moment. I love my coaches, and the players are great. Everything is positive."
Be the first to know
Get local news delivered to your inbox!