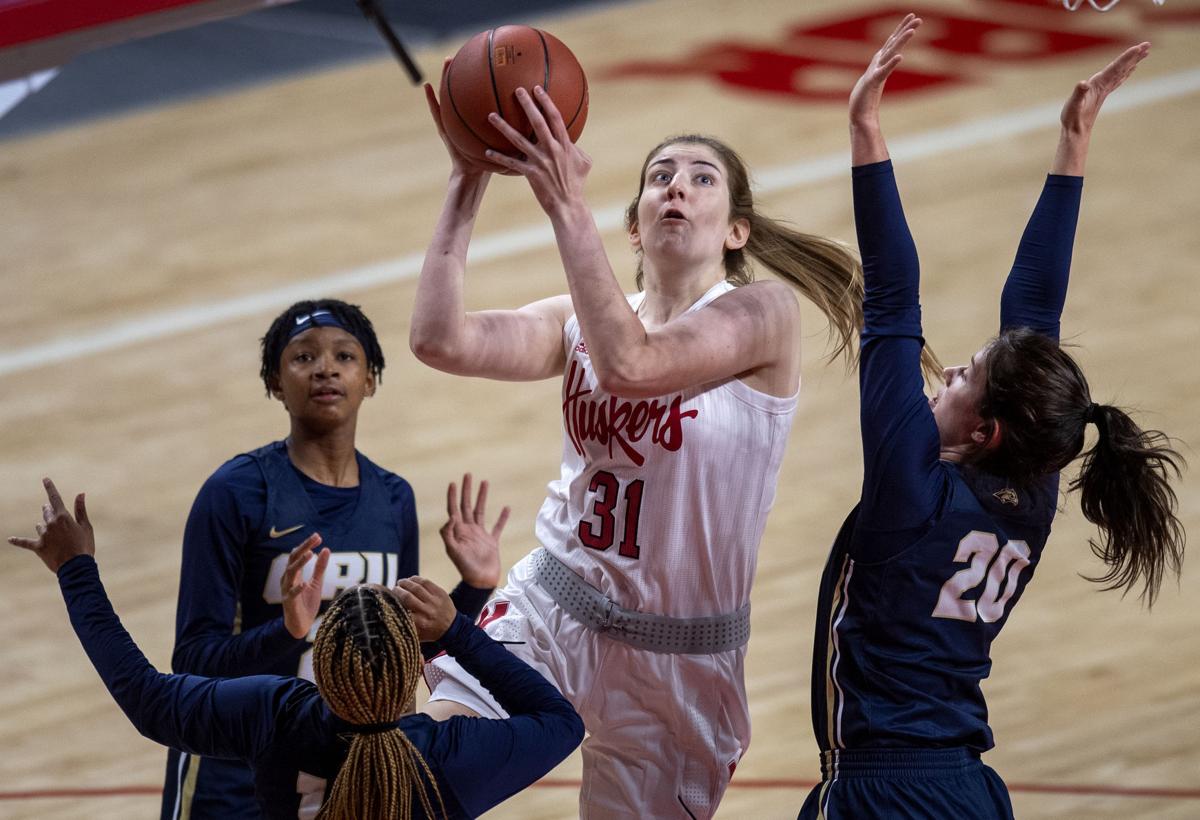 Former Nebraska center Kate Cain signed a WNBA training camp contract with the Las Vegas Aces on Saturday.
She started all 26 games for Nebraska last season, averaging 10.2 points, 6.3 rebounds and 2.8 blocks per contest. Cain earned All-Big Ten honorable mention honors in 2021 and was one of 15 players named to the 2021 Naismith defensive player of the year watch list.
Cain's 352 career blocks are a Nebraska record. She was just the ninth Husker to reach 1,000 points and 750 rebounds.