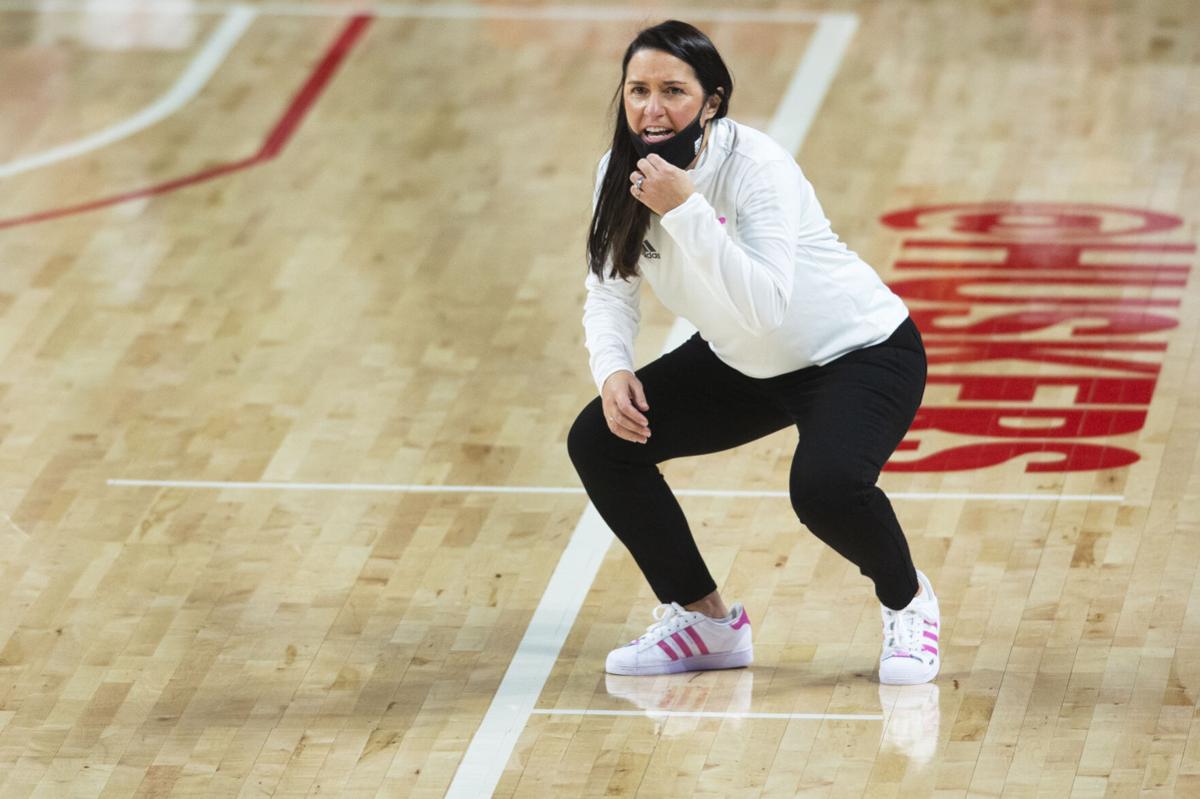 Brent C. Wagner takes a closer look at the Nebraska women's basketball team's matchup against UT Martin on Friday in the WNIT.
Starters (ht., yr., PPG, RPG): G Seygan Robins, 5-8, so., 7.9, 2.3; G Paige Pipkin, 5-10, jr., 7.5, 2.8; F Dasia Young, 5-11, so., 12.7, 6.3; F Maddie Waldrop, 6-2, sr., 9.8, 6.3; F Chelsey Perry, 6-2, sr., 22.5, 7.1.
Starters (ht., yr., PPG, RPG): G Sam Haiby, 5-9, jr., 17.3, 6.9; G Ashley Scoggin, 5-7, so., 8.5, 2.2; F Isabelle Bourne, 6-2, so., 13.9, 7.8; F Bella Cravens, 6-3, jr., 6.2, 7.2; C Kate Cain; 6-5, sr., 10.5, 6.5.
Time, location, radio: 11 a.m., Collierville, Tennessee, 107.3.
Scouting: Tennessee-Martin forward Chelsey Perry was named the Ohio Valley Conference player of the year after averaging 23.8 points and 7.5 rebounds during the regular season. But she missed some games, or played less, late in the season. UT Martin played No. 8-ranked Louisville twice this season, and Perry scored 26 points in each game. UT Martin won the Ohio Valley regular-season title with a 17-2 record. But Belmont got the league's only NCAA Tournament bid after beating UT Martin 83-75 in the conference championship game.
Trending: UT Martin has several good three-point shooters, and ranks No. 9 nationally in three-point shooting percentage (38%).
Forecasting: Nebraska has struggled on defense during a few games this season against teams with good post players such as Perry, so that's a key matchup to watch in the game. It should help that Isabelle Bourne and Bella Cravens are each playing for Nebraska after missing several games with injuries. In the NET (NCAA Evaluation Tool) rankings, UT Martin was 69th, and Nebraska 72nd.