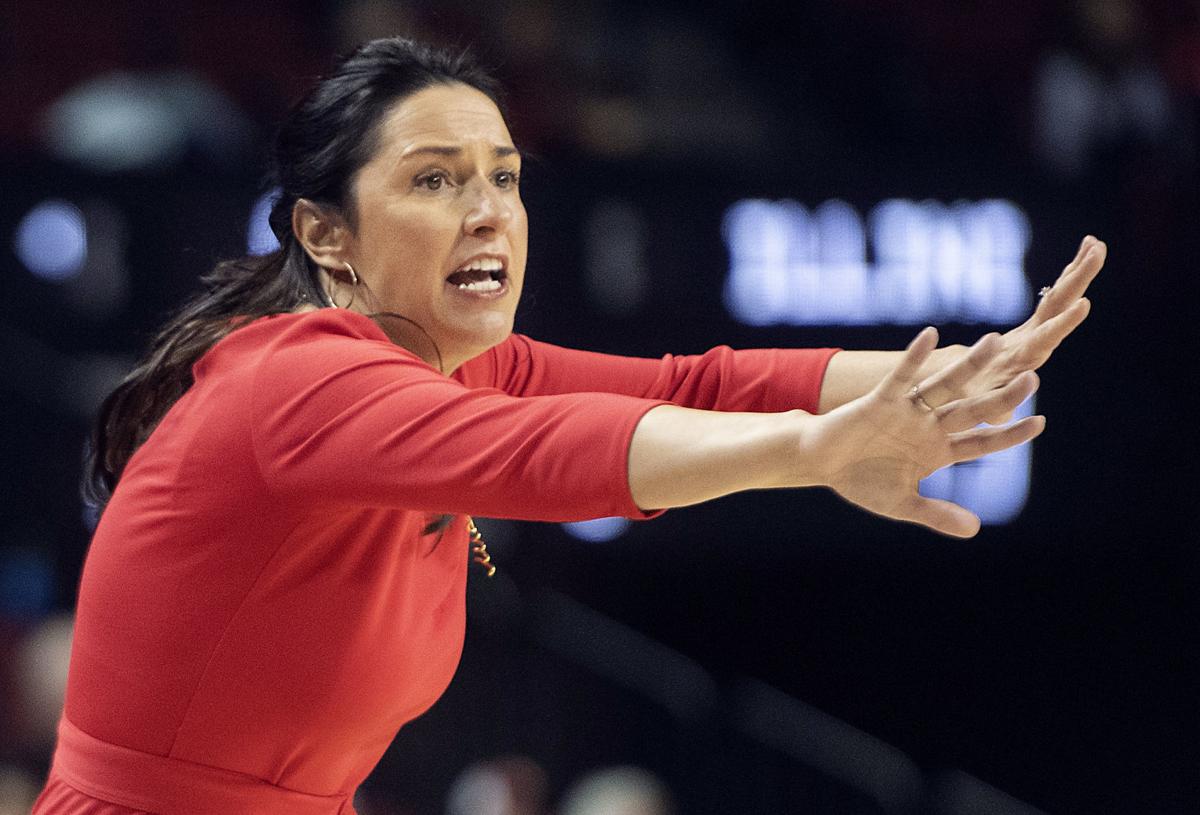 A closer look at the Nebraska women's basketball team's matchup against Michigan
Nebraska (17-12, 7-11 Big Ten)
Player; Ht.; Yr.;  PPG; RPG
G Hannah Whitish; 5-9; Sr.; 9.0; 3.3
G Sam Haiby; 5-9; So.; 10.0; 4.2
G Nicea Eliely; 6-1; Sr.; 8.3; 4.2
F Ashtyn Veerbeek; 6-2; So.; 7.5; 4.4
C Kate Cain; 6-5; Jr.; 9.2; 7.4
Player; Ht.; Yr.; PPG; RPG
G Amy Dilk; 6-0; So.; 11.7; 4.9
G Maddie Nolan; 5-9; Fr.; 2.7; 1.9
G Akienreh Johnson; 6-0; Sr.; 10.6; 6.4
F Hailey Brown; 6-1; Jr.; 8.2; 3.1
F Naz Hillmon; 6-2; So.; 17.1; 8.6
Time, location, TV, radio: 5:30 p.m., Bankers Life Fieldhouse, Indianapolis, BTN, 107.3.
Scouting: Michigan is led by sophomore forward Naz Hillmon. She was a unanimous first-team All-Big Ten selection by the conference coaches and has averaged 19.1 points over the last 11 games. Nebraska beat Michigan 74-71 on Jan. 19. Since that game Michigan has a 7-4 record, including an impressive 78-63 win against No. 18 Iowa.
Trending: Nebraska junior center Kate Cain leads the Big Ten with 98 blocked shots this season. She needs two more blocks to match her single-season school record from her freshmen season.
Forecasting: This would be a really good win for the Huskers, who had a great start to the season but haven't created much excitement in the past month. Michigan is one of the eight Big Ten teams projected to make the NCAA Tournament, according to ESPN. Nebraska will have a good chance to be chosen for the WNIT.
Be the first to know
Get local news delivered to your inbox!