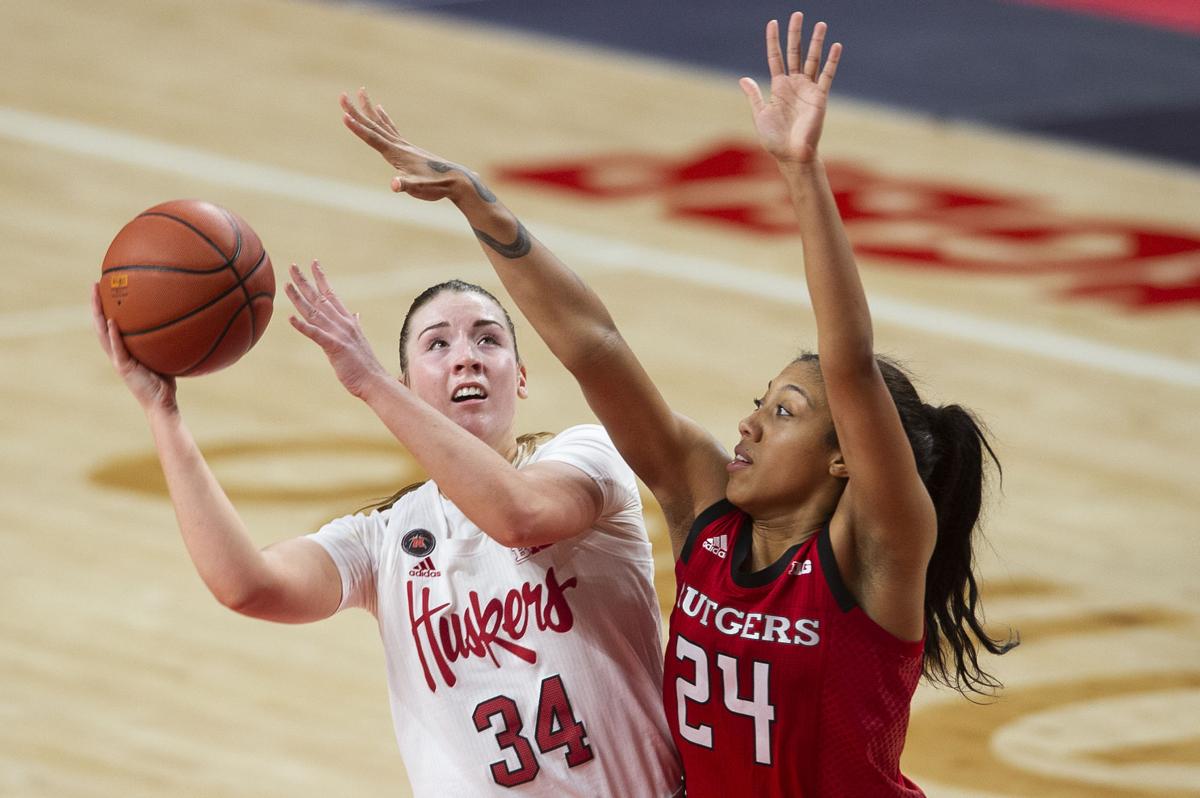 Brent C. Wagner takes a closer look at the Nebraska women's basketball team's matchup against Michigan State.
Nebraska (5-4, 3-3 Big Ten)
Starters (ht., yr., PPG, RPG): G Sam Haiby, 5-9, jr., 17.3, 7.3; G Ashley Scoggin, 5-7, so., 7.4, 1.9; F Isabelle Bourne, 6-2, so., 13.6, 7.3; F Bella Cravens, 6-3, jr., 6.2, 7.4; C Kate Cain; 6-5, sr., 8.0, 6.0.
Michigan State (8-1, 3-1 Big Ten)
Starters (ht., yr., PPG, RPG): G Alyza Winston, 5-7, so., 13.9, 1.0; G Nia Clouden, 5-8, jr., 20.6, 3.3; G Julia Ayrault, 6-2, so., 11.7, 6.3; F Tory Ozment, 6-1, jr, 7.8, 3.8; F Taiyier Parks, 6-3, so., 7.9, 6.2.
Time, location, radio: 2 p.m., East Lansing, Michigan, 107.3.
Scouting: This is another game where Nebraska will have to try to slow down one of the best players in the Big Ten. In a 64-62 loss against Michigan on Thursday, Michigan's Naz Hillmon scored 35 points and had 22 rebounds. This time it's Michigan State guard Nia Clouden. In league games she ranks No. 3 in the Big Ten in scoring (25.3 points per game). She scored 32 against Maryland, the Big Ten's highest-ranked team. Clouden excels at driving to the basket and is shooting 55% from the field.
Trending: Through six Big Ten games Nebraska ranks last in the league in offense (62.5 points per game). But the Huskers rank fifth in defense (68.8 points per game), which is how Nebraska has won three league games and lost by only two points against No. 15 Michigan.
Forecasting: If Nebraska keeps playing good defense and rebounds better than it did in its last game, the Huskers should be in another close game. Nebraska is 0-4 in road games this season (losses against Creighton, No. 15 Indiana, Purdue and No. 15 Michigan).
Meet the 2020-21 Nebraska women's basketball team