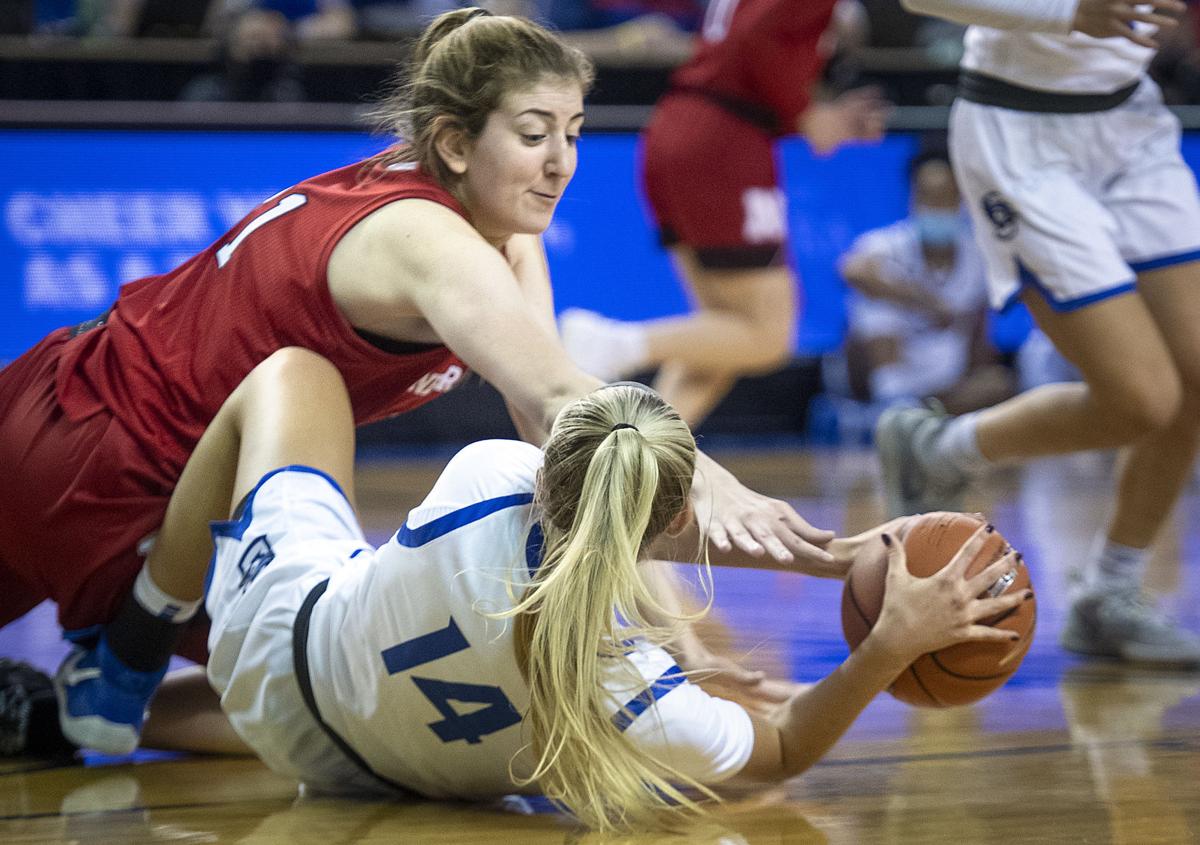 A closer look at the Nebraska women's basketball team's matchup against Indiana.
Nebraska (3-1, 1-0 Big Ten)
Starters (ht., yr., PPG, RPG): G Sam Haiby, 5-9, jr.., 17.8, 9.0; G Ashley Scoggin, 5-7, so., 6.8, 1.8; F Bella Cravens, 6-3, jr., 4.0, 7.0; F Isabelle Bourne, 6-2, so., 13.3, 7.0; C Kate Cain, 6-5, sr., 10.3, 6.0.
Starters (ht., yr., PPG, RPG): G Ali Patberg, 5-11, sr., 13.5, 2.0; G Jaelynn Penn, 5-10, sr., 9.8, 6.8; G Grace Berger, 6-0, jr., 15.0, 7.3; F Aleksa Gulbe, 6-3, jr., 8.5, 7.8; F Mackenzie Holmes, 6-3, so., 15.3, 6.5.
Time, location, TV, radio: 3 p.m., Bloomington, Indiana; BTN, 107.3.
Scouting: Indiana opened the season with a pair of 40-plus point wins against Eastern Kentucky and Samford, before suffering a 72-68 loss to then-No. 11 Kentucky and a 66-58 loss against Tennessee on Thursday. This is the Big Ten opener for the Hoosiers.
Trending: Nebraska senior center Kate Cain is Nebraska's career blocks leader (292) and is poised to become just the sixth player in Big Ten history with 300 career blocked shots. She has 12 blocks this season.
Forecasting: This will be a big challenge for the Huskers. Indiana is ranked No. 15 and the favorite to win the Big Ten Conference this season. And like Creighton, which beat the Huskers on Monday, Indiana has good guard play. Indiana guards Ali Patberg and Grace Berger each made the 10-player all-Big Ten first-team last season.