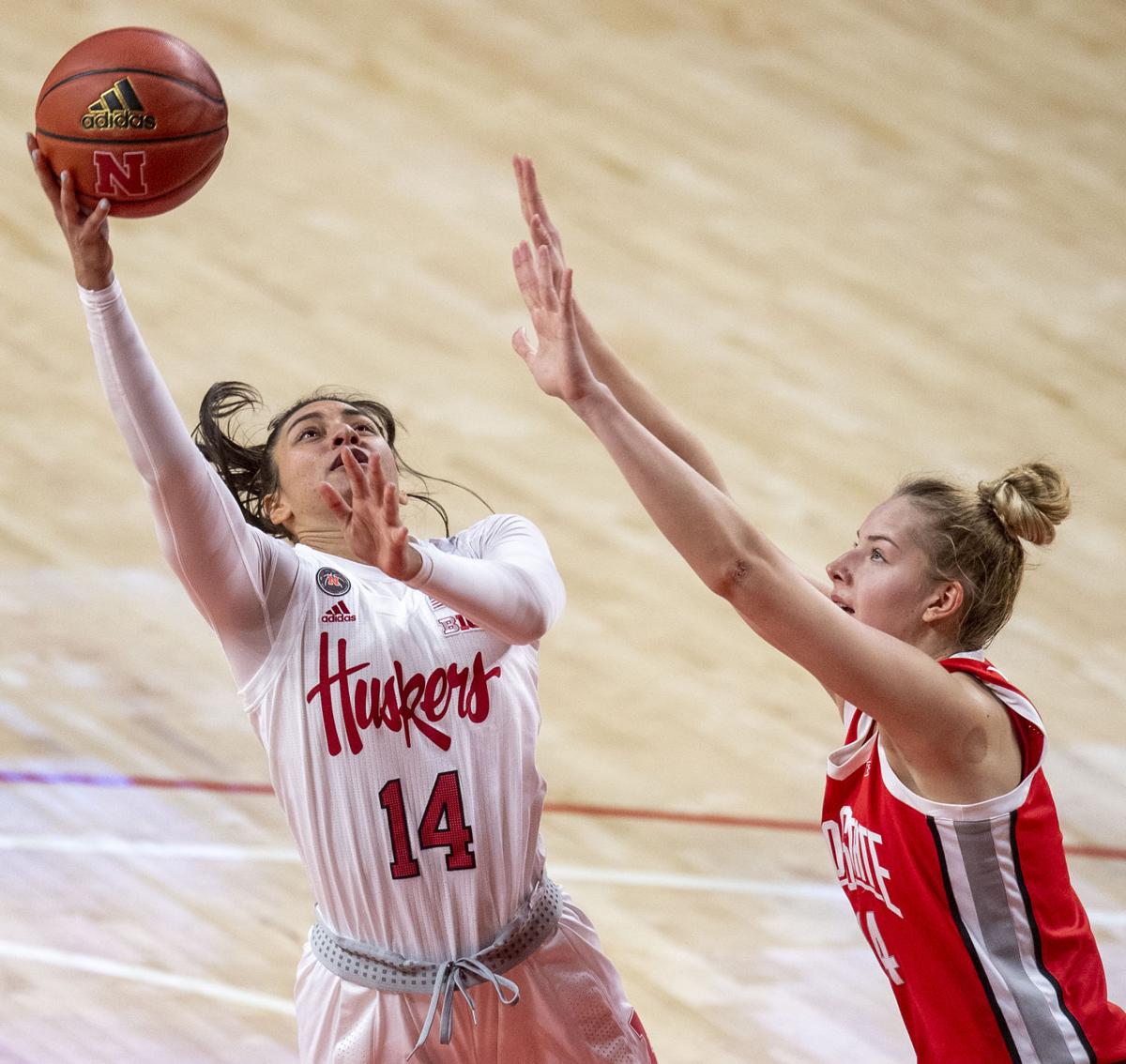 Brent C. Wagner takes a closer look at the Nebraska women's basketball team's matchup against Illinois.
Nebraska (7-5, 5-4 Big Ten)
Starters (ht., yr., PPG, RPG): G Sam Haiby, 5-9, jr., 16.9, 8.2; G Ashley Scoggin, 5-7, so., 8.2, 2.2; G Ruby Porter, 5-10, fr., 3.2, 2.0; F Bella Cravens, 6-3, jr., 6.4, 8.2; C Kate Cain; 6-5, sr., 9.1, 6.5.
Starters (ht., yr., PPG, RPG): G J-Naya Ephraim, 5-9, jr., 6.1, 2.6; G Jeanae Terry, 5-11, so., 10.7, 8.7; G Jada Peebles, 5-10, so., 10.0, 1.9; F Kennadi Myles, 6-2, so., 11.2, 7.8; C Eva Rubin, 6-5, jr., 9.3, 3.9.
Time, location, TV radio: 7 p.m., Champaign, Illinois, BTN, 107.3.
Scouting: This is the first time this season Nebraska is playing a team a second time. Nebraska beat Illinois 78-72 on Dec. 10. Illinois led 67-63 with about 3 minutes left in the game. Then Nebraska won the game with a 13-0 run over 2½ minutes. Sam Haiby scored a career-high 33 points in that game, with most of her work coming on drives to the basket (she made all seven layups). But this time Nebraska probably won't have Isabelle Bourne, who scored 21 points and had eight rebounds in the first game against the Illini. The game against Nebraska was the start of what is now a six-game losing streak for Illinois (four against ranked teams).
Trending: Through nine conference games Husker junior forward Bella Cravens is averaging 9.6 rebound per game, which ranks No. 2 in the league. That trails only Michigan's Naz Hillmon, who scored 50 points and had 16 rebounds in her last game.
Forecasting: Nebraska has won five consecutive games against Illinois, and if the Huskers do a good job of rebounding, they should extend that streak.