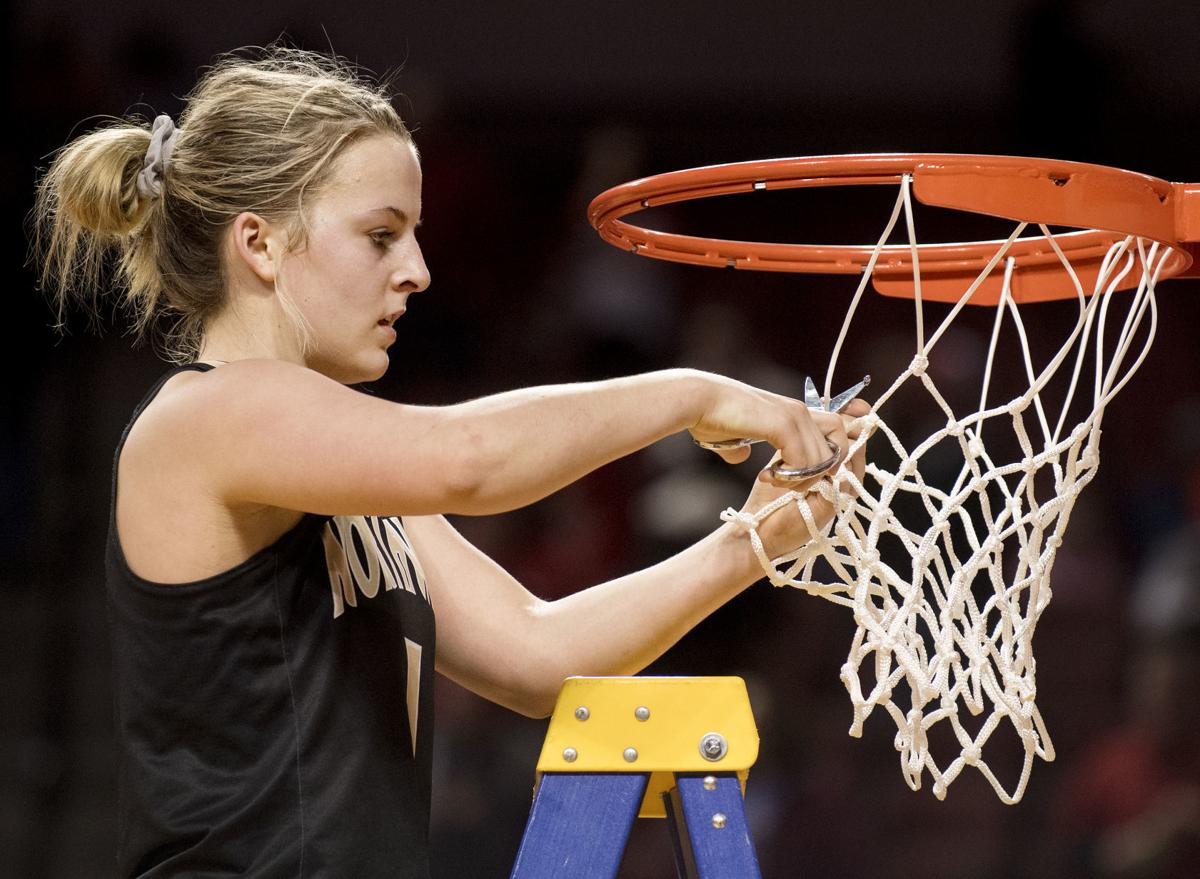 Whitney Brown had a heads-up.
The Northwest standout basketball player was going to get a call from the Nebraska women's coaching staff, she was told.
Still, it didn't set in what it meant until the call was actually made. Suddenly, Brown was presented with an opportunity she couldn't pass up.
The 5-foot-7 senior point guard announced her commitment to Amy Williams' program as a walk-on. She'll be part of the 2020 group of signees.
"I chose it because having the word 'Husker' across my chest would be a great honor to me," Brown said. "This school also was the school that would most push me to become the best I could be in basketball and in life."
Brown runs point for the Vikings, but she's also a dynamic scorer. She averaged 16.9 points per game last year, showing an ability to score at each level on the court.
You have free articles remaining.
Brown made her name known at Pinnacle Bank Arena. Now PBA is going to be her future home.
"I have had two dreams of mine come true and they wouldn't have been possible without my family," said Brown, who plays club ball for Cornhusker Shooting Stars. "I truly thank them for everything I have.
"A state title was a surreal moment (and) it was a feeling I can't even explain in words and I hope to go back again this year going for the same thing. And a commitment to Nebraska is something even great that I can't wait to see where it leads me."
Nebraska just recently became a possibility for Brown. The coaches reached out to her on a Sunday, and Brown took a visit the following Wednesday. She thought about it for two weeks. Brown called the Husker coaches last Tuesday with news of her decision.
The chance of playing Division I basketball, and the challenge of playing at that level, was an appealing factor for Brown, who was a second-team Super-Stater last season.
"I'm going to have to come every day, day in and day out, ready to work and give it my best just to get a shot, and it scared me at first to not have that for-sure feeling of knowing I would play a big role on the team," Brown said. "But then I thought about it in a way that it's going to be holding me to a standard of working hard and not slacking. I will become the best player I can by doing this."